Sri Lanka is the most attractive island country in South Asia, located southwest of the Bay of Bengal and southeast of the Arabian Sea in the Indian Ocean. This location is handy for all types of Philosophers, travelers, and business people. One time Explorer Marco Polo said Sri Lanka was the most beautiful island he had ever seen. This country was called "Ceylon" and "Pearl of the Indian Ocean" long ago. These names are taken mainly according to the island's pearl shape and Sri Lanka's cultural and natural values.
Sri Lanka has groups of climate conditions, and you can reach any climate of your choice after a few hours. You can find a lot of visiting, relaxing, hiking, camping, and diving spots in this country. This is a natural paradise for life enjoying people. You can gain real entertainment at a minimum cost in this country. The months of December through April offer the best weather in the western and southern regions of Sri Lanka, while the months of May through October are ideal for a trip to the island's eastern coastline. Below I suggest the most wonderful 12 places in Sri Lanka and offer important factors for your comfortable journey.
Top tourist guide & visiting places in Sri Lanka
01 Kandy

Kandy is Sri Lanka's last kingdom and traditional culture town. This is one of the most mind-relaxing, Sacred places and the largest city in the central province. The world's heritage Gautama Buddha's worship Tooth relic temple(Dalada Maligawa) is located in this area. It is a must-see place for all travelers visiting Sri Lanka.
When you are visiting the Tooth relic temple, don't forget to wear a simple white dress. Esala Perahera is the most important festival by holding Dalada Maligawa, Which takes place in July or August in Kandy street. This is a really gorgeous event consisting of dancing, fireworks, elephants, and many other events. When you are traveling during this month, do not miss this worship opportunity.
Kandy always has a mild climate, so these places are fit for any season of the year. According to luxury hotels and foods, many tourists are choosing to stay at Kandy. You can also taste Sri Lankan traditional foods from your accommodation and shops. Nowadays, Sri Lanka established a cultural food court chain to taste conventional foods to chip price range called "Hela Bojun Hala".
Things to do near Kandy
Tooth relic temple(Dalada Maligawa)
Bogambara lake
Kandy viewpoint
Victoria Dam
Esala Perahera
Udawaththa forest
Nelligala international Buddhist center
Embekke devalaya
Peradeniya botanical garden
World Buddhist museum
Pick a train ride
Nuwara Eliya is one of the coolest areas in Sri Lanka. Because of the climate and town structures, this is called "Little England". So if you are looking for temperate winter, green hills, green plains, and beautiful waterfalls, this is the best destination. Most local peoples and tourists choose Nuwara Eliya for their holiday and honeymoon because of the relaxation of this place. This climate and traveling Scenes gain more comfortable for our minds and body.
Nuwara Eliya has a subtropical highland climate. The best times to visit January to April, and June to September. Do not forget to get a Windproof Rain jacket and pants and a Hat or cap when traveling on this. Around the Nuwara Eliya has the right places to fulfill your camping and hiking life.
This area has natural and luxury hotels as well as Sri Lankan and foreign best food collections. You can get fresh foods for your meal because this area is cultivating vegetables and fruits. As well as do not forget the taste and collect the world's famous Ceylon tea with this journey. When planning the Nuwara Eliya journey, you can visit a lot of places. So it would be best if you are ready with the right plan and destination according to the trip day count.
Things to do near Nuwara Eliya
Gregory lake
Racecourse ground
Ambewela farm
Namunukula
Mandaramnuwara
Ramboda falls
Victoria Park
Horton plains national park
Hakgala botanical gardens
Lover's Leap waterfall
Kande Ela reservoir
Postal Holiday Home
Bomburuella
Devon Falls
Pidurutalagala(Sri Lanka highest mountain)
Kotmale Dam
Ella & Haputale is another biggest tourist and localities attraction hotspot in Sri Lanka, which has many places to cover in your journey. This destination's places are a real challenge to manage your time because you have to prepare a route trip according to your day count. Ella is a joyful spot in Sri Lanka, with several activities like camping, hiking, and entertainment. As well, Ella hotels and food collections are always waiting to welcome you.
Ella has a tropical rainforest climate. The best time to visit Ella is from January to April, July, and December. Windproof Rain jacket and pants and a Hat or cap will be helpful when traveling to Ella. If you can book your accommodation before traveling to Ella, it will be easy to find comfortable and fair places. Best hotels and lodges are available in Ella, and attractive night town food courts are located in the Ella town area. You can taste any food and drinks from this.
Unforgettable train ride from Kandy to Ella
Nine Arches bridge
Ella rock hike
Dowa rajamaha viharaya
Ella flying Ravana
Bambarakanda Falls
Demodara railway loop
Ravana falls
Ella spice garden cooking class
Nil diya pokuna
Kombukara Nature Pool and Secret Waterfall
kithal ella Waterfall
Little Adam's Peak hike
Ravana cave
Uva halpewatte tea factory
Ella town food courts
Ellawala Falls
Diyaluma Falls
04 Knuckles Mountain Range (Meemure & Riverston)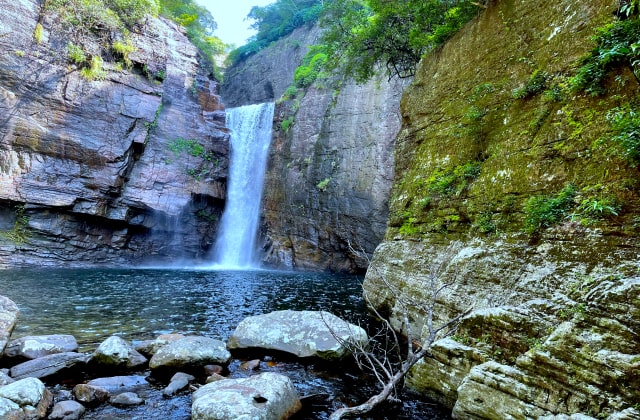 Meemure is another tourist spot located in the Knuckles mountain range. This is one of the most remote and beautiful villages in Sri Lanka, with only a 14 Km trek connecting it to the town of Loolwatte. Then proceed to Loolwatte Village, 15 Km from Hunnasgiriya Junction. Then it's another 15 Km from Loolwatte to Meemure Village. Meemure is a roughly driven 6.5 hours off-road vehicle from Colombo. Mimure is surrounded by a tropical rainforest climate. The ideal time to visit Mimure is between January and September and between December and January.
These have many waterfalls, natural hiking, and camping spots, and Lakegala Mountain to enjoy your journey. Meemure and Lakegala Mountains combined with King Rawana. King Rawana lifted his airship called "Dhadu Monara" into this area. Do not forget to take things with you to beware of leeches on this trip. Also, there is a possibility of losing the mobile signal. So prepare your travel with activity gear for your safe and comfortable journey.
Riverston is located between Matale and Kandy's districts in Central Province, Sri Lanka, and another peak in the Knuckles mountain range. Riverston is around 30 kilometers from Matale via Illukkumbura on the Matale-Hettipola Road. The nearest town is Rattota. These Climatic conditions are very calmest, and it is relaxing our minds and body. Suppose you are finding an easily accessible relaxing place. In that case, this is it.
The best time to visit Riverston is December to March and June to August. The Riverston hilltop has an elevation of 1424m (4,671ft). Riverston is a popular hiking destination, although many foreigners have forgotten about it. This mountain has numerous beautiful vistas and bathing areas, and it is near Pitawala Pathana Mini World's End.
Suggested Trailoka: Duwili Ella Hike & Best Visit Places in Knuckles Mountain
Riverston trip can enjoy within a day, but if you can Dedicate a minimum of 2 or 3 days, you can travel to all of the destinations with proper planning. Riverston has the most famous 12 traveling spots to collect your travel memories. We suggest the top-listed destinations, the correct route, the best time, and the most suitable accommodation for your comfortable journey. Read more …..
Meemure village
Bambarakiri ella waterfall
Sera Ella waterfall
Manigala Hike
moragahakanda main dam / Kulasinghe Reservoir
Lakegala mountain
Pitawala Pathana
Wedda peni ella
Nalanda Gedige
Matale Aluviharaya Rock Cave Temple
Telecommunication Tower and Wind break
Dumbara ella waterfall
05 Sinharaja Forest Reservation (The Heart of Sri Lanka)
Sinharaja is the main biodiversity hotspot in Sri Lanka. This is the last remaining viable primary tropical rainforest in the country because of this called "The Heart of Sri Lanka." This area is located in Sri Lanka's south West lowland wet zone, covering the Sabaragamu and Southern provinces. It includes 11,187 hectares of primary and secondary forest. The forest is rich in history and folklore. The term Sinharaja translates as "lion (Sinha) king (raja)." Popular belief holds that the Sinhala people in Sri Lanka descended from the fabled union of a lion king who formerly resided in the forest and a princess.
UNESCO designated Sinharaja Forest as a UNESCO World Heritage Site in 1988, renaming it Sinharaja Forest Reserve. This short band of rolling land is divided between hills and valleys. Over 60% of the trees in Sinharaja Forest are endemic, and they are classified as rare. There is a high concentration of endemic wildlife, particularly birds. Still, the reserve also has almost half of Sri Lanka's endemic butterfly and mammal species and numerous insects, reptiles, and uncommon amphibians.
Mainly Sinharaja has five entrances. Every entrance provides a different experience with different climates, geography, fauna, and flora. The best time to visit Sinharaja Forest is between January to May or August to December. Nowadays, some people are trying to destroy the Sinharaja forest for their personal needs with massive projects. The government is trying to stop this, but their effort is not enough due to corruption controls in some parts of Sri Lanka. We should try to protect this together for our and future survival. Do not miss your responsibility to save this world.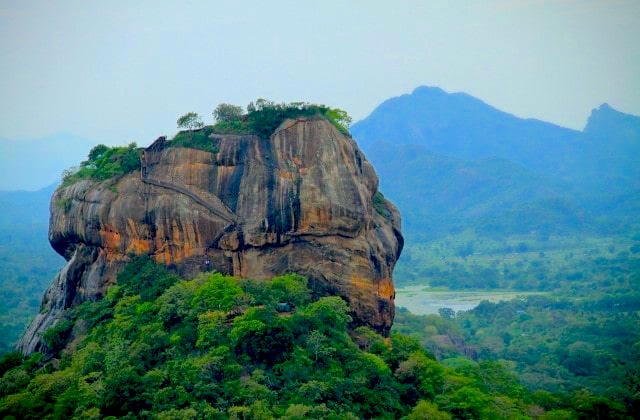 When you travel to Anuradhapura, you can visit this place. Sigiriya is one of the most famous traveling places in Sri Lanka, which gains the world's tourist attraction as it has wonders and archaeological background. This is an ancient palace that is constructed as a fortress. Sigiriya is listed as a World Heritage Site by UNESCO. The best time to visit Sigiriya is from January to September and December. The climb up and down the cliff will take between 1.5 and 3 hours. This depends on your fitness level, age, and the crowds. Around 1,200 stairs lead to the summit of the rock.
According to the Sri Lankan book history, king Kashyapa selected Sigiriya for his luxurious life. Still, the most popular ancient folklore comes from these places. One of the best folklore is about King Rawana. According to this story, Sigiriya was Built by King Rawana's GrandFather who is King Sumali. He has great engineers for his development and the best engineer is "Mayadana". This is the best historical urban planning in the world. This includes the Royal garden, Water garden, Boulder garden, Terraced garden, Lion's paws, Frescoes, and Mirror Wall. Even today, Historians wonder about using a water irrigation system at the top of the rock palace. Another story is this had a stone elevator moving from bottom to top. This is a funny and valuable hike, so do not miss this golden place in your Sri Lankan journey. Read more…
07 Adam's Peak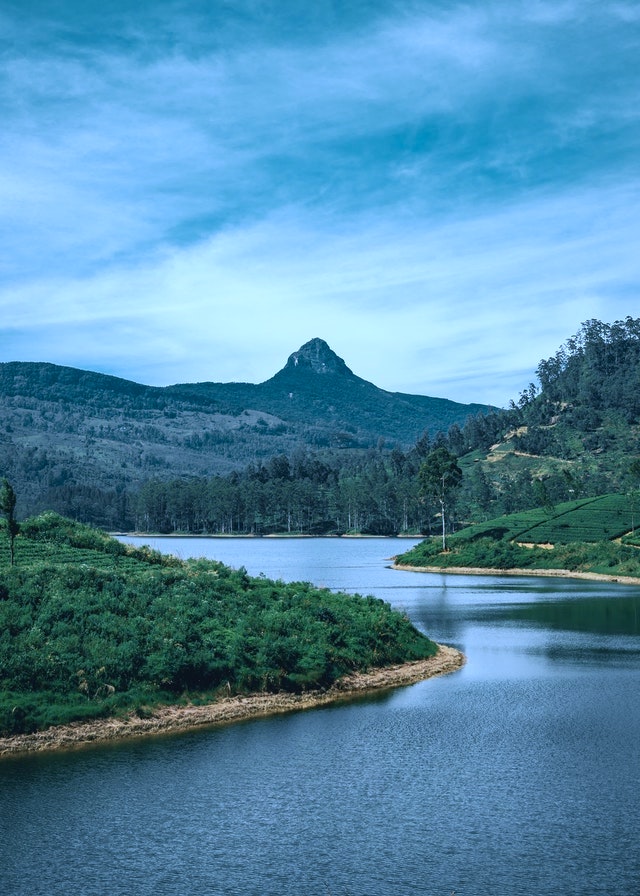 Adam's Peak is a conical peak in central Sri Lanka, that is height is 2,243 meters (7,359 feet). The mountain is located in the Central Highlands' southern reaches. Sri Pada's "holy footprint" rock formation near the Peak is believed to represent the Buddha's footprint in the Buddhist tradition, Hanuman or Shiva in Hindu tradition (Mountain of Shiva's Light), and Adam or St. Thomas in some Islamic and Christian faiths. The mountain is a wildlife reserve home to various species, including elephants, amphibians, reptiles, birds and leopards, and other indigenous species.
Adam's Peak has two separate seasons. The peak season begins on poya day in December and ends with a full moon in April, and the off-season lasts from May to December. This ascent is a strenuous 7 kilometers up a mostly stepped trail (around 5500 steps). Using Six pathways, traveling to Adam's Peak connects Ratnapura to Palabaddala, Hatton to Nallathanni, Kuruwita to Erathna, Murraywatte to Mookuwatte, and Malimboda to the summit. Climbers most frequently utilize the Nallathanni and Palabaddala routes, but the Kuruwita-Erathna track is less often used.
Things to do near Adam's Peak
Aberdeen fall
Gartmore fall
Devon falls
Kithulgala
Maskeliya dam & reservoir
Moray falls
Laxapana fall
Kadiyanlena falls
Saptha Kanya mountains
08 Lovely beaches in Sri Lanka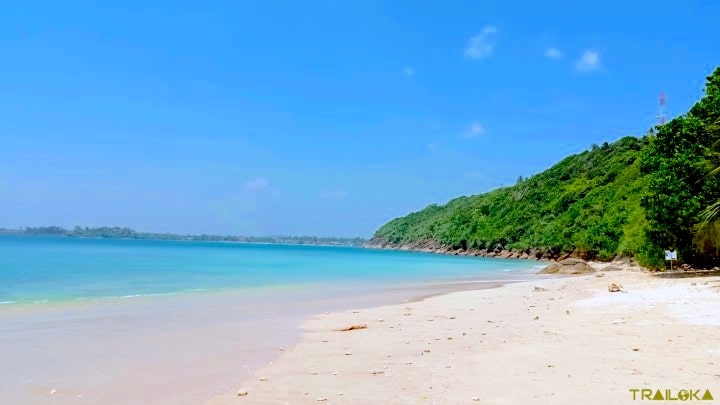 Sri Lanka is a tiny island that has beautiful beaches surrounding the whole country. Most attractive beaches and entertainment lifestyles are combined with these beaches. You can feel a real island beach experience and find the best hotels located in this area.
Sri Lanka has many hotel chains nearing the beachside, and you can find real happening life for your planning cost. A lot of beaches specialize in specific features. You can plan your beach journey with your favorite events and activities like dancing and party times, the most beautiful beaches, surfing, whale watching, Snorkeling, and Scuba Diving. Do not forget to check weather conditions before your selection.
Most things to do on Sri Lankan beaches
Party Time
Unawatuna
Negombo
Mount Lavinia
Most Beautiful
Southern Cost (Jungle beach Unawatuna,Hikkaduwa, Hirikatiya, Thalpe, Tangalle, Weligama, Polhena, Coconut Tree Hill, Mirissa, Koggala)
Eastern Cost (Pasakudah & Kalkudah, Arugam Bay, Nilaveli, Trincomalee Uppuveli, Marble beach and Arisimalee, Pottuvil)
Western Cost (Kalpitiya, Negombo, Adam's bridge)
Whale Watching
Mirissa
Trincomalee
Galle
Kalpitiya
Snorkeling and Scuba Diving
09 Anuradhapura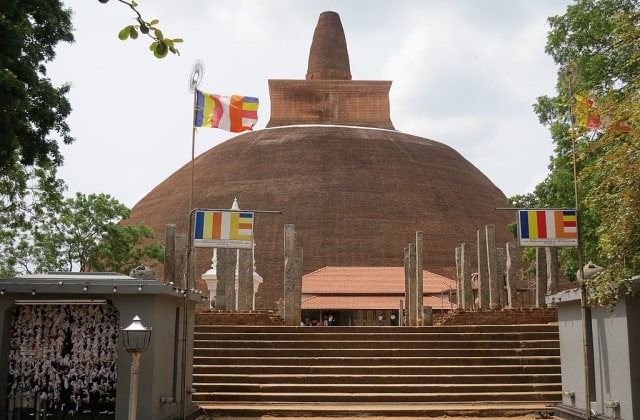 Travelers have more things to do traveling Anuradhapura and North Central Province. Anuradhapura is a prominent ancient kingdom in Sri Lanka that was the center of Theravada Buddhism. Anuradhapura was nominated as World Heritage by UNESCO in 1982 as a sacred city. This ancient city was searched in the 5th century BC. Today whole World is wondering about this city's building engineering technology. Stone statues, stone buildings, and ruins are really impressive. Some statues can not imagine how they were built.
Anuradhapura is located in North Central Province. This can easily be accessible from Dambulla, Polonnaruwa, Trincomalee, Kurunegala, and Kalpitiya. This city is located 202 Km from Colombo. The best time to visit Anuradhapura is from January until September and December. When you travel to Anuradhapura's Atamasthana sacred places, don't forget to wear a simple white dress. We suggest the best route and visiting places to plan your Anuradhapura journey.
10 Polonnaruwa
Polonnaruwa is the next most ancient kingdom in Sri Lanka. This has been nominated as World Heritage by UNESCO. This is located in North Central Province and near the Anuradhapura District. Polonnaruwa is easily accessible from Anuradhapura, Trincomalee, Batticaloa, Ampara, and Matale. This ancient city is most famous for its beautiful Parakrama Samudraya, temples, ruins, and attractive tourist hotels. As well as the world's oldest Monastic Hospital system and one of the world's largest stone books located in this area.
A few years ago, Polonnaruwa was called "Pulathisipura" because of the memories of the Prophet "Pulasthi". World wondering about this city building technology. Stone statues, stone buildings, and ruins are impressive. The best time to visit Polonnaruwa is from January to September and December. When you travel to Polonnaruwa's sacred places, don't forget to wear a simple white dress. You can visit a lot of ancient sites on this tour.
11 Trincomalee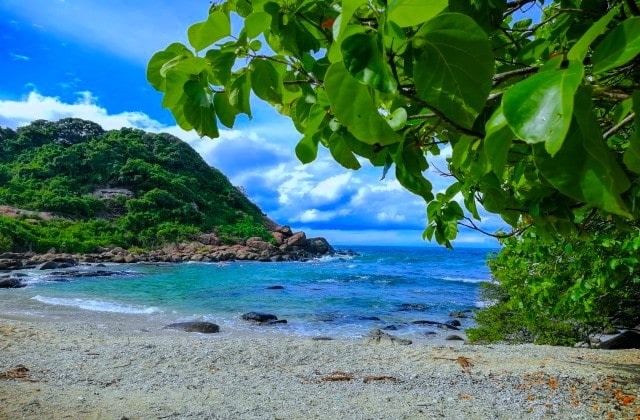 Trincomalee is located on the East Coast, with the biggest natural harbor in Sri Lanka. It is also the second-largest natural harbor in the world. This is an attractive place for the sight of sunrise, Scuba diving, Snorkeling, and thrilling and relaxing. Nilaveli and Pigeon Island are most famous for diving and Snorkeling. Trincomalee beaches are amazing, and it has clear water beaches to explore shallow coral, reefs, and colorful reef fish. The best time to visit Trincomalee is from March to November. This journey you can enjoy with a lot of things to do and visiting places in Trincomalee.
Things to do near Trincomalee
Nilaveli beach
Koneswaram temple
Seruwawila Rajamaha Viharaya
Velgam Vehera
Pathirakali Amman Temple
Surfing & Boating
Uppuveli beach
Trincomalee harbour
Kinniya bridge (Sri Lankan longest bridge)
Maritime and Naval History Museum
Whale & dolphin Watching
Lanka Pattuna
Viewing Sun rise
Marble beach
Fort Frederick
Trincomalee War Cemetery
Arisimale Beach
Orr's Hill Army Museum
12 Pinnawala elephant orphanage & open zoo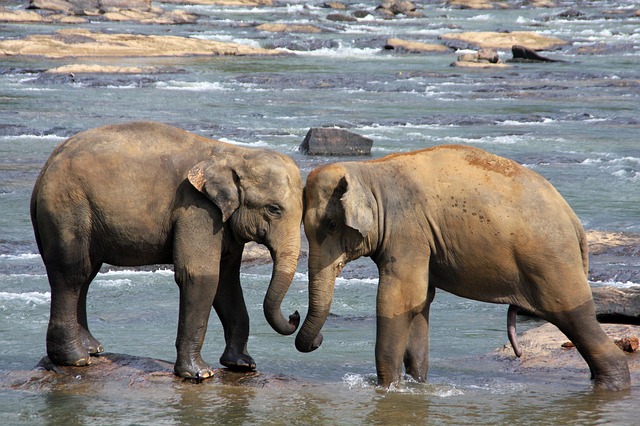 This is the only place to visit an elephant orphanage and open zoo in the same area in Sri Lanka. When traveling to Kandy, do not miss seeing these places. Pinnawala Located 90 kilometers from Colombo in the Sabaragamuwa Province of Sri Lanka, Pinnawala village is situated northeast of Kegalle town. With the largest captive elephant herd in the world, Pinnawala is remarkable. Founded to care for and safeguard many of the orphaned and unweaned wild elephants wandering the forests of Sri Lanka, the orphanage is now a sanctuary for a different species. An orphanage welcomed two male elephants on August 31, 2021. They were born to a 25-year-old elephant named Surangi. The births of twin elephants have not occurred in Sri Lanka in 80 years before this recent occurrence.Read more …..
Pinnawala Open Zoo is the nation's first open-air zoo, situated near the Pinnawala Elephant Orphanage. The zoo stretches across 44 acres of landscaped grounds that preserve the natural beauty of the area. You can find real experiences and memorable Souvenirs with the tour.
Travel Guide To Visit Sri Lanka
Take only memories, leave only Footprints