If You find adventure and attractive places in Sri Lanka, do not miss out on the best visiting and relaxing places in Ella and Haputale. These destinations you can reach easily with your enjoyable Nuwara Eliya tour. We also provide destinations, Hotels, Roti shops, and the best travel route guide for making a comfortable journey. According to travel time, Ella and Haputale's climate will be changing from Nuwara Eliya. So do not forget to book the best and most comfortable places to stay in Ella and Haputale to Enjoy the environment and improve your health condition.
Ella and Haputale are the most beautiful towns on the southern edge of the Sri Lankan hill country. You can reach Haputale within an hour's drive of Ella, and this town is affectionately known as little Ella. A clear day allows you to view the coastline, but sometimes the deep green mountains are covered in heavy mist, making it appear that you are in the clouds. This journey offers such wonderful best things to do in Ella and Haputale. Explore the tea estates, Haputale viewpoints, and the rich cultural history of Ella and Haputale, all while enjoying great hiking paths and waterfalls.
There's a strong possibility of rain from April to December and storms practically every afternoon. The wet season lasts from September through December. The best time to visit Ella and Haputale is from January to May, with milder and minimal rainfall. As a result, the town and its attractions may feel crowded, especially when tourists are in high demand during the summer months.
According to our experience, we suggest the top 12 spots in Ella and Haputale with a minimum of 4 days and 3-night trips. You can adjust this as your choice.
01 Ride train tour from Kandy to Ella  & Chill in Ella town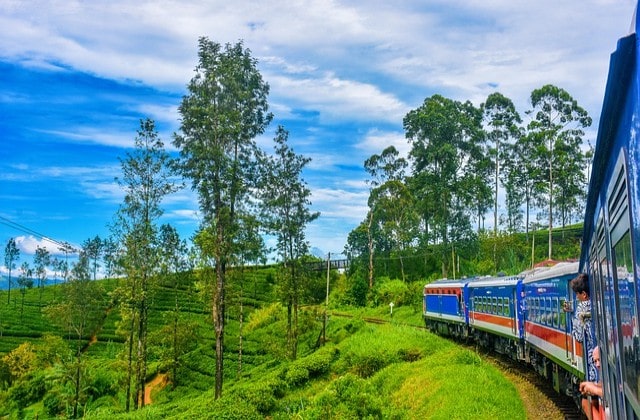 The Kandy to Ella train tour is Sri Lanka's most famous and glorious trip. This journey will add to your travel bucket list as one of the most unforgettable nature tours and most scenic train rides in the world. The train travels in the mist, passing by green tea plantations, lovely train stations, misty forests, impressive cities, flowing waterfalls, and water streams.
The most spectacular section of the ride is from Nawalapitiya to Ella, which takes you through the deep woodland of the Horton Plains. We recommend taking a seating area or standing between the other doorways to take in the scenery as it passes by.
The Train's third class might be the most cost-effective option. In this, there are also plenty of friendly local people you will meet. Remember you will have to meet a lot of tunnels during this journey, so you should be safe when you stay in windows and doorways. But I suggest if you can get a first-class ticket, you can enjoy a real natural environment with a glass viewing stage. This will be comfortable and gain the top of a natural feel. When planning this journey, Don't forget to get an idea about Sri Lanka railway stations and book your tickets before your traveling day.
When you arrive at Ella, do not miss staying at least one night. Ella town is Shining and colorful, with various types of food courts at night. Their nightlife is real entertainment; you can taste any type of food and drink with this chill life. At least Ella's one-day night plan adds to your Ella travel list. It will be one of the most unforgettable nights in your travel life.
02 Little Adam's Peak hike
Climbing Little Adam's Peak is one of the best things to do, Ella. Hiking the peak is possible without guidance because a well-marked trail leads up the mountain and several signs to help you find your way. Walking for about the first time can be scary, but you'll be comforted by the number of other travelers on the same trek.
A two-hour trip climb to the initial views from Little Adam's Peak that begins in the beautiful tea plantations. During this trek, you can see 98 Acres resort away from your path. There are 360-degree sights of Ella Gap and Ella Rock from this vantage point. As well as the Flying Ravana Mega Zipline located near this. After finishing this hike, you can enjoy it. This is the actual funny and adventurous activity in Ella.
Little Adam's Peak bears a striking resemblance to Adam's peak because of its lesser size. We recommend in the morning and late afternoon time for your hike. As well as not forgetting to wear shoes, that will make your track more comfortable.
03 Ravana Cave
The Ravana Cave is found about 2 kilometers from Ella and around 11 kilometers from Bandarawela. It is a little cave, measuring around 50 feet wide by 150 feet long by 60 feet high. According to legend, the cave has been chosen by King Rawana to keep Princess Sita.
Cave Located 1,370 meters (4,490 feet) from sea level, this cave is among Sri Lanka's most renowned tourist hotspots with historical significance. Arrive at Maha Ravana Viharaya first, then Ravana Cave is only 1km ahead. From there, trek up a hill road that leads to the cave. You Have approximately 650 stairs, and the walk is highly challenging.
04 Nine Arches Bridge and Demodara Railway Loop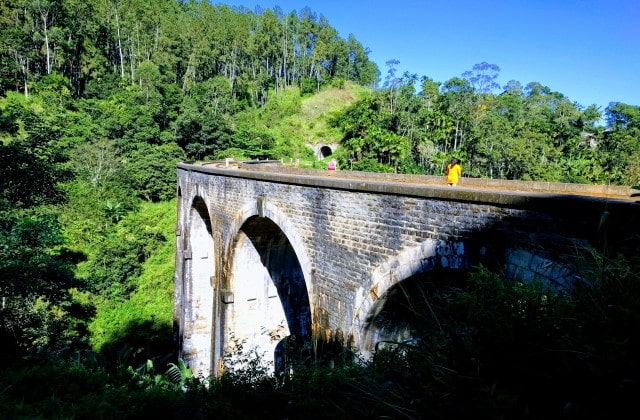 Nine Arches Bridge
One of the most popular train lines in Sri Lanka, Kandy to Badulla, passes over the NineArches bridge, which spans 91 meters at approximately 24 feet and has trains passing by roughly 5 times a day. This bridge was built by the British authorities in 1921. Green forests with tea plantations surround the nine Arch Bridge and various views. The most popular is from the bridge itself, in the surrounding woodlands, and within the tea plantation below.
This nearly century-old bridge was constructed entirely of stone and cement, without iron or concrete. To connect to the mountains, the bridge's arches adopt a curved path.
From Ella town, a short train walk will get you there. This is not a challenging walk. It would be best if you were after the train passes. Make sure to check the train timetable while you go! When a train crosses the bridge, be aware of your standing and keep your distance from the tracks. Make sure you arrive early because the bridge and its surroundings become highly crowded.
Demodara Railway Loop
The Demodara Loop is when the track goes under itself, around the loop, and exits from the Number 42 tunnel. The loop measures 441 feet in length. The station is located just above the tunnel. In addition, that is the location of the crossing point of the loop. This form of loop is referred to as a spiral loop' or a 'circular loop.' It is often referred to as "Demodara circling the loop." It is believed to be the only loop mainly globally, with a railway station located exactly over just a tunnel at the spiral loop.
05 Ella Rock
Ella Rock is considered to be one of Sri Lanka's most magnificent vistas. The total time required for the climbing and slope is 4 hours. The Ella Rock walk is roughly 10 kilometers long. If you begin your journey with Ella, the train station will benefit from the rail walk, which starts with a beautiful landscape and continues through tea plantations and rubber tree forest until it reaches the top of the hill.
Rainy days can be risky to your safety, so be cautious about what you choose to wear on your journey. Dress in appropriate hiking gear, as the route will become more difficult near the finish of the trip due to the high incline, but it will still be manageable.
Hiking Ella Rock is best done either early morning or very late afternoon. It gets really hot in Ella during the middle of the day.
Suggested Trailoka: Complete Travel Guide to Nuwara Eliya, Sri Lanka
06 Ravana Falls
Another must-see attraction in Ella is Ravana Falls. Sri Lanka's hill country is known for its gorgeous waterfalls, as well as Ravana Falls is at the top of the list. It has one of the broadest falls in the country right now. An oval-shaped curved rock outcrop is the source of this waterfall, which rises to a height of around 25 meters (82 feet).
The falls are located 6 kilometers from the Ella Railway Station and are a Ravana Ella Nature Reserve component. If you want to go to Wellawaya by bus, you can take any bus that goes in that direction. Alternatively, any bus traveling up a hill will halt at Ella on the return journey. If you are finding a safe bath place, this is the right place. But it will change according to the water level, so always remember to pre-check before you need it. 
07 Nil Diya Pokuna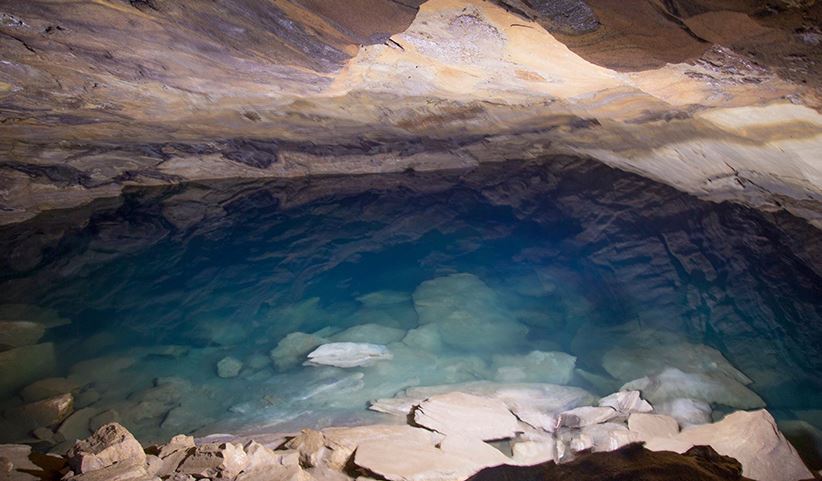 Nil Diya Pokuna is located in Karandagolla Cave, approximately 16 kilometers from the town of Ella. This is an underground pond developed in a tunnel complex that king Ravana has constructed. Diving in Nil Diya Pokuna is one of the most famous activities in Ella that will gain a lifetime of memories.
This pond's water is crystal clear, and it is never exposed to direct sunlight. When the light is turned on, the water takes on a blue hue. If you are preparing for this dive, you should have a specific arrangement because this is an adventure diving experience of a different kind. For this journey, it is preferable to go in a small group.
After this location, you can stay at Ella and plan the next day with Haputale to visit places. I suggest scheduling the next trip to Haputale by watching Ellawala waterfall and Diyaluma waterfall. But suddenly, if you plan to Skip Ellawala waterfall, you can choose Ella- Bandarawela -Haputale road to reach the Haputale. After that, you can manage and choose the following listed destinations as your choice.
08 Ellawala Falls
Ellawala Falls is a magnificent waterfall located on the Ella – Wellawaya Road. This waterfall is tucked away in the forest, approximately 5 kilometers from the town of Wellawaya. If you are traveling from Ella, you will need to go around 20 kilometers on the Wellawaya route. The height is about 4 to 5 meters. Even though it is not the nearest waterfall to Ella, people still travel there to have a bath since it has a natural pool area where they may have some fun.
You can find Ellawala natural pool after passing via a narrow road and walking a short distance. The vehicle can access this route on a three-wheeler, a motorbike, a scooter, a small vehicle, or a car. Remember one thing this bath will be unsafe according to water level and sand layers. The sand layers near the waterfall can break suddenly. So be prepared for your safety if you plan to bath.
09 Diyaluma Falls – Sri Lankan second highest waterfall
After seeing Ellawala waterfall, you can find Sri Lanka's second-highest waterfall, Diyaluma Falls, an ideal destination for a full-day excursion. Along the route, you'll see several waterfalls and natural swimming holes. Located in the remote Sri Lankan highlands, Diyaluma Falls offers breathtaking scenery and even some of the world's top natural infinity pools.
On this journey, you can watch the upper Diyaluma and below Diyaluma. This is a rare situation and an excellent trip. During this trek, do not forget to pack your hiking gear. I am sure this will be an unforgettable experience in your travel life.
When you travel to Haputale after finishing Diyaluma falls hike, you can find Dream Cliff Mountain Resort on your way. After a long trip, this is the exact spot to release your stress and get relaxation in your mind and body. The next day you can move to Adisham Bungalow with a fresh mindset.
10 Adisham Bungalow
The Adisham Bungalow was previously the country home of Sir Thomas Lester Villiers and is now home to the Adisham Monastery of the Order of St. Benedict. The Adisham Bungalow is located about 3 kilometers from the town of Haputale, and is one of the most scenic spots in the region.
Located on the cliff's edge, Adisham Bungalow appears to be swallowed by a big rock surrounded by the highest pine trees. Additionally, the rural property boasts a stunning sight of a Uva valley, in addition to a lovely orchard and garden in which you can walk around.
You can visit the small kiosk, which is a component of the main structure and sells a range of fresh foods such as homemade jams, pickles, chutney, cordial, and jelly, among other things. Whether you're looking for a tasty memory to take home or a refreshing juice to quench your thirst, the kiosk offers organic, locally sourced products that are delicious.
11 Lipton Seat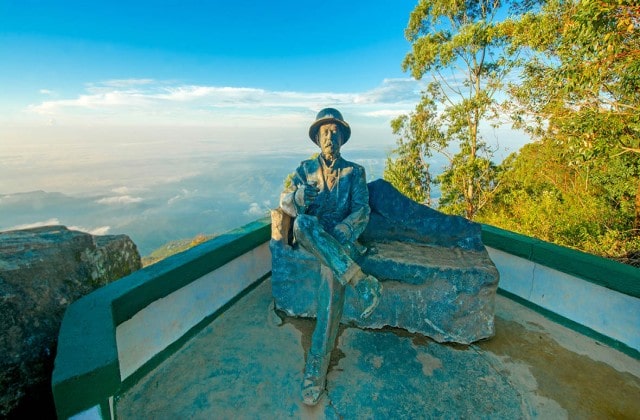 The name Lipton is always a famous tea blend in Sri Lanka. Lipton Seat is the attractive viewpoint from which Sir Thomas Lipton managed to sit and survey his huge plantation and the majesty of the high country and sample many of the world's best tea straight.
This is one of the coolest and most relaxing spots in Sri Lanka. During this journey, you can find several views, and Sri Lanka's top traveling sites can be seen in the Lipton Seat. At its best, the view extends to Hambantota port and Udawalawe National Park in Sri Lanka. After Lipton's Seat, many visitors travel to Dambatenne to see the tea factory.
Even if the climate is not ideal, we would still recommend driving via Haputale via the beautiful tea fields and colorful towns to take in the landscape. Lipton Seat has a few ways to access different cities, so you have to choose the correct route to make you comfortable.
We suggest this with our experience, so remember to get directions to Lipton Seat from Haputale town. This is the best way, and you can reach within 16.2 Km from Haputale. However, this road is a bit narrow so You can go to Lipton Seat by Van, Car, Tuk-tuk, and Motorbike. If you plan to travel by bus from Haputale town, the bus lets you off at the entrance gate, about 1.5 Km away from the view. You have to walk from this point.
The correct route to Lipton Seat from Haputale
12 Bambarakanda Falls – Sri Lankan highest waterfall
Bambarakanda is Sri Lanka's tallest waterfall, with a steep drop of 263 m (863 ft). According to the global ranking, it is the 299th-highest waterfall in the world. The fall is located in the Kalupahana Area in the Badulla District, amongst an evergreen forest.
Bambarakanda is a river that starts from Kuda Oya, a source of the Walawe River. It flows down the steep wood slopes in Badulla District, just 5 meters from the A4 highway.
Photographers and picnickers alike will enjoy the place. It's possible to have a refreshing swim in a natural pool at the bottom of the falls before you begin your lunch. March through May is the ideal time of year to visit Bambarakanda Falls.
Best tour plan From Ella to Haputale
Best stays in Ella and Haputale
98 Acres Resort and Spa, Ella
Ella Jungle Resort
Dream Cliff Mountain Resort, Haputale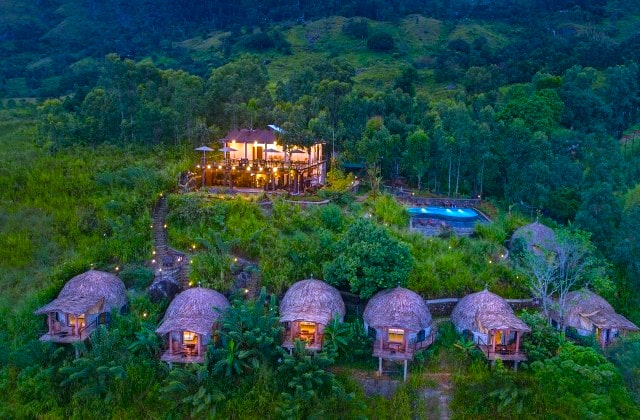 Best Roti shop during Nuwara Eliya & Haputale trip
Other Travel Spots near Ella & Haputale
Dowa rajamaha viharaya
Ella flying Ravana
kithal ella Waterfall
Ella spice garden cooking class
Kombukara Nature Pool and Secret Waterfall
Uva Halpewatte tea factory
Dambatenne tea factory
Surathali Falls
Samanalawewa Reservoir
Pahanthudawa Falls
Take only memories, leave only footprints