Travelers have more things to do traveling Anuradhapura and North Central Province. We should plan our time and route to find the Best attractive places using weather and map support. Anuradhapura is the main central point of our journey, the main ancient kingdom in Sri Lanka that was the center of Theravada Buddhism. Anuradhapura was nominated as World Heritage by UNESCO in1982 as a sacred city. This ancient city was searched in the 5th century BC.

Still, World wondering about this city's built engineering technology. Stone statues, stone buildings, and ruins are really impressive. Some statues can not imagine how they were built. At the end of 236 years of passing away, Gautama Buddha introduced Buddhism to Sri Lanka. From that time onward, Buddha's teaching designed an excellent civilization upon Buddha's teaching. As a result, Anuradhapura is one of the greatest cities for Buddhists everywhere in the World.

Anuradhapura is located in North Central Province. This can easily accessible from Dabulla, Polonnaruwa, Trincomalee, Kurunegala and Kalpitiya. This city is located 202 Km from Colombo. When you begin this journey, you can entertain many things to do in Anuradhapura. When you travel to Anuradhapura's sacred places, don't forget to wear a simple white dress.
01 Anuradhapura  Sacred Places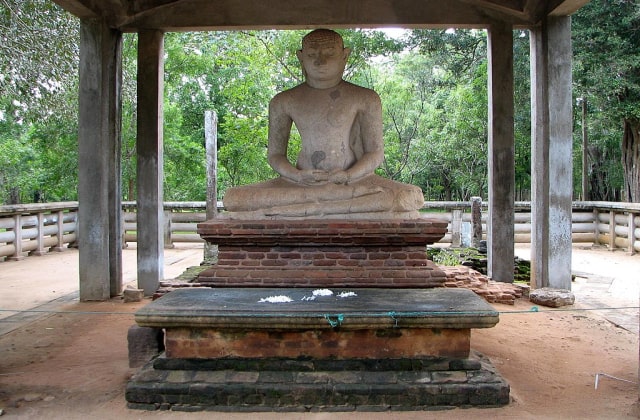 Anuradhapura has many sacred places, 8 places most important from that.
Jaya Sri Maha Bodhi(The sacred Bo Tree)
Ruwanweliseya Stupa
Jethavanaramaya Stupa
Mirisavetiya Stupa
Thuparamaya Stupa
Abhayagiriya Stupa
Lankaramaya Sthupa
Lovamahapaya(Brazen palace)
Other Sacred places in Anuradhapura
Samadhi Buddha statue, Isurumuniya, Ranmasu Uyana, Star Gate(Sakwala chakraya), Aukana Buddha statue, Moonstone(Sandakada pahana), Ratnaprasada, Mihintale, Kalu Diya Pokuna Natural Black Water Pond, Vessagiriya, Kuttam Pokuna(Twin Baths), Gal Palama(Stone Bridge) over Malwathu oya, Nellikulama Temple, Thanthirimale Rajamaha Viharaya, Ratnaprasada, Royal palace, Eth Pokuna(Elephant pond)
02 Archaeological Museum
This was established in 1947 under Dr Senarath Paranavithana that is located between Brazon place and Ruwanwelisaya. This included historical Buddha statues, inscriptions, Jewelleries, Coins, drawings, Old equipment, historic ruins, and models of important sites.
03 Wilpattu National Park
This is located on the North West Coast and the nearest towns are Anuradhapura, Puttalam, and Mannar. Wilpattu belongs to the lowland dry zone and comprises 106 Willis(natural lakes) and tanks, Sand rimmed water basins, or rainwater depressions. This is one of the Sri Lankan biggest and oldest National parks and entertains with the below event.
04 Anuradhapura main Tanks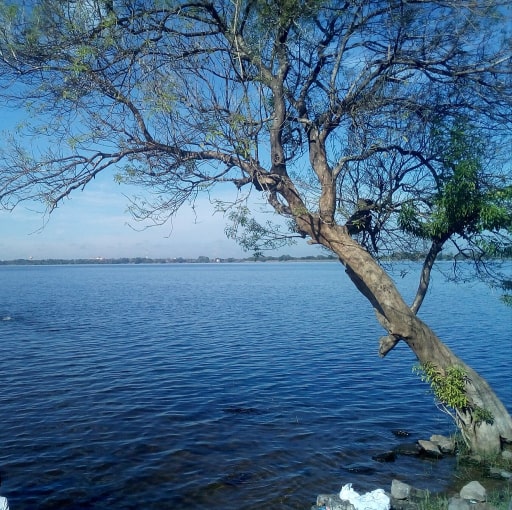 The Main tanks in Anuradhapura Tissa wewa, Nachchaduwa Wewa, Nuwarawewa, Basawakkulama, Mahakandarawa and Kala Wewa.
05 Ritigala Forest Monastery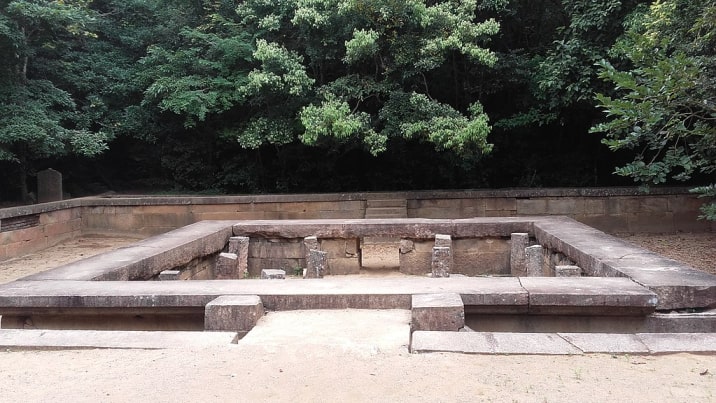 Ritigala is the right place to visit rare species of plants and animals and a high biodiversity place because some areas are named as strictly protected by the forest department in Sri Lanka. This forest belongs to the extensive mountain range and can see different weather conditions from place to place.

Ritigala located in North Central Province, and the nearest main town is Anuradhapura, Dambulla, Habarana, Polonnaruwa, and Kantale. Ritigala's history date back to 1 st century BCE. Ritigala called "Arittha Pabbata" in the Mahavamsa(Great Chronicle in Sri Lanka). Today existing ruins and rocks explore ancient and Sri Lanka engineering technology. These rock-cut Buddhist monasteries, rock stairs, ponds, and irrigation systems wonder the world nowadays. This is most popular for mysteries and folklore. Main folklore is combined with the king of Ravana and Rama story.
06 Minneriya & Kaudulla National Park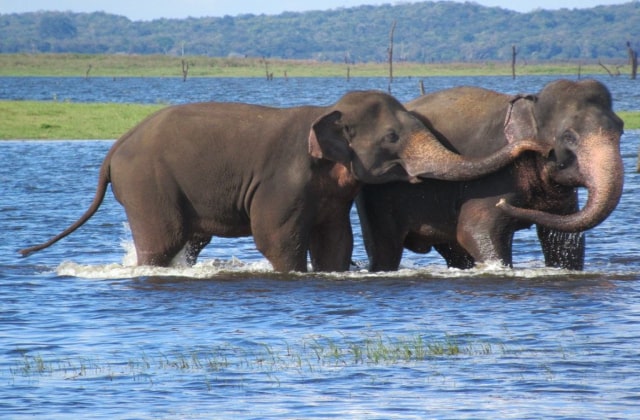 Minneriya and Kaudulla located in North Central Province ,and the nearest main towns are Anuradhapura, Dambulla, Habarana, Polonnaruwa, and Kantale. Both parks consist of a variety of flora and fauna.
07 Pidurangala Rock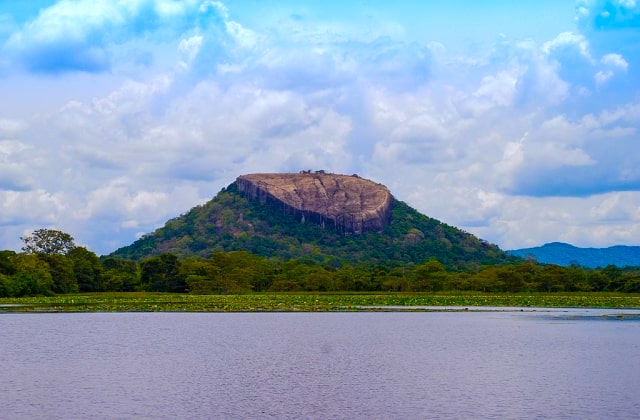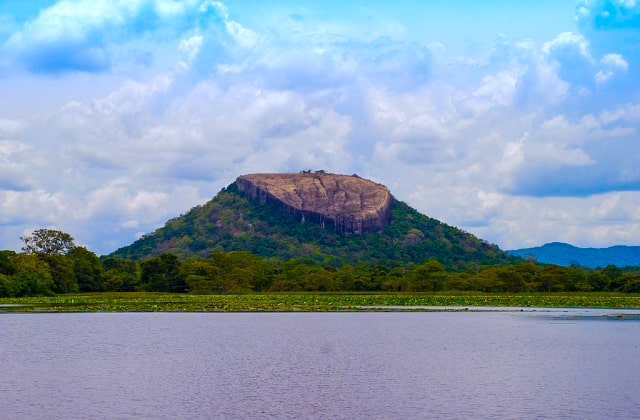 Pidurangala is an ancient Buddhist temple which is built on a massive rock. This is located in Central Province and near 2.4 Km from Sigiriya Lion Rock. As well as this top viewing spot Sigiriya. Pidurangala's history dates back to 1 st and 2 nd century BC. This is a Buddhist monastery with a giant Buddhist statue.
Pidurangala is most famous as a hiking spot like Sigiriya, but it is more difficult than Sigiriya because you should be careful in this hike. This is the best place to view sunrise and sunset. Approximately this hike takes 30 to 45 minutes.
08 Sigiriya Lion Rock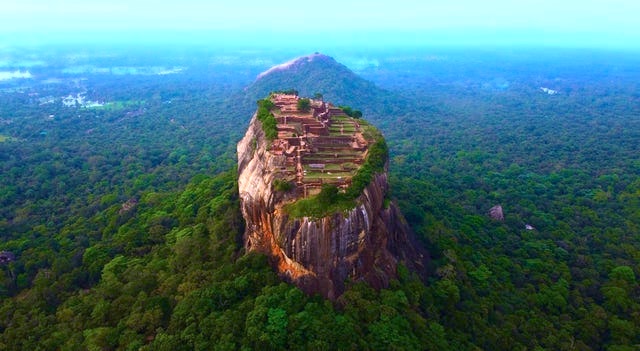 Sigiriya is one of the wonders and archaeological sites in Asia. This is an ancient palace that is constructed as a fortress. Sigiriya is listed as a World Heritage Site by UNESCO. According to the Sri Lankan book history, king Kashyapa was selected for his rich life, but most popular ancient folklore comes with these places. One of the best folklore is about King Rawana. According to this story, Sigiriya Built by King Rawana's GrandFather who is King Sumali. He has great engineers and the best engineer is "Mayadana". 
This is the best historical urban planning in the world. This includes the Royal garden, Water garden, Boulder garden, Terraced garden, Lion's paws, Frescoes, and Mirror Wall.This is a funny and valuable hike, so do not miss this golden place in your Sri Lankan journey. Read more…
09 Kandalama Lake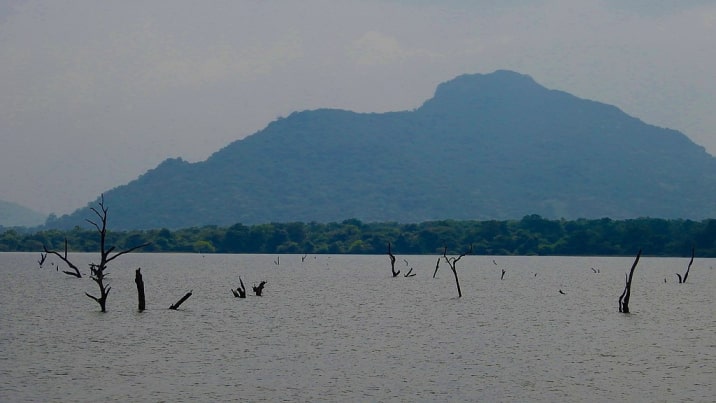 Kandalama Lake is located in Kandalama, Dambulla. This is an irrigation reservoir and a famous place for water entertainment. World-famous Kandalama Heritance Hotel located in this area.
10 Hot Air Balloon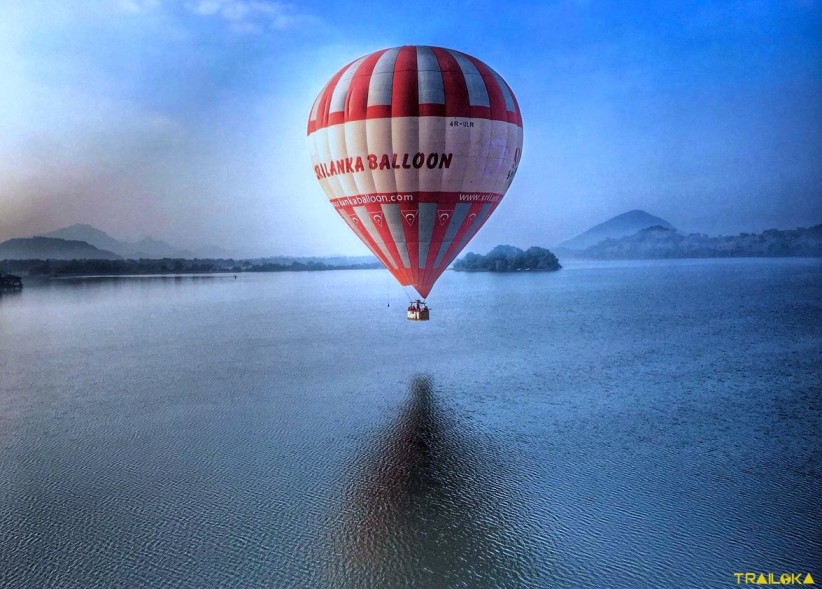 Hot air balloon rides are an amazing experience in Sri Lanka which conduct with safe and well-experienced riders. This event arranges to view Sigiriya Lion Rock, the green landscape, Lakes, rivers, and cultural sites. Mainly 2 Hot air balloon providers in Sri Lanka.
11 Dambulla Cave Temple
This temple is known as the Golden temple which is the largest cave temple in Sri Lanka. This Cave included ancient Buddha statues and paintings.
Best Route Map & Guide from Colombo to Anuradhapura
We suggest the below route to plan your journey by visiting more places and doing things to manage valuable time. This trip should be at least two days. Kandalama or Sigiriya is the best place for the first night, and you can select the best luxury hotels from this area.
Colombo – Dambulla – Rangiri Dambulla Raja Maha Viharaya – Hot Air Balloon – Kandalama Lake – Sigiriya – Pidurangala Royal Cave Temple – Habarana – Minneriya National Park – Kaudulla National Park – Ritigala Archaeological Site & Strict Natural Reserve – Anuradhapuraya – Wilpattu National Park
"Don't forget to take everything you brought here with you, leaving only your footprints"
---