As a tourist or localist, if you find a top chill, sunny and happing place in Sri Lanka, Hikkaduwa is one of the best spots in the world. According to my experience, I explain the best traveling & visiting places in Hikkaduwa, Sri Lanka, for your comfortable journey. This article will be supported to find the complete travel guide down south Sri Lanka.
Hikkaduwa is Galle's most popular tourist attraction spot, and It has Sri Lanka's one of the best and most well-known scuba diving locations. Hikkaduwa is 39 minutes away by car from Galle, 20.9 kilometers. You can enjoy the best things to do in Hikkaduwa during this trip.

If you travel the southern way, Hikkaduwa is a place not to be missed no matter what. This is the right place to entertain your life with fresh seafood, beach parties; enjoy the nightlife, top hotels and restaurants, the best scuba diving and Snorkeling spots, Surfing, Whale watching, and the best places to visit Hikkaduwa.
Completed Travel Guide in Hikkaduwa, Galle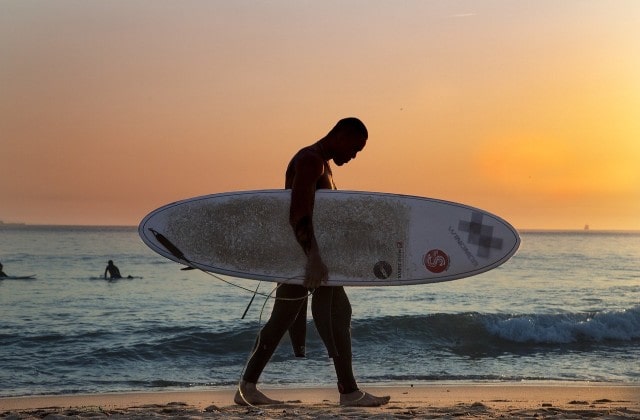 Why is the Best Hikkaduwa for Travelers?
As a traveler, will you consider Hikkaduwa worth visiting? My answer is Yes. Seriously, this is the total package because Hikkaduwa includes various food and beverage collections for food lovers, having a lot of natural places and beaches for nature lovers, and vast diving, Snorkeling, and surfing spots for travel lovers. This is also the best place to find mind and body relaxation in the Galle area.
Hikkaduwa is a beach resort town in Sri Lanka's southwest. Hikkaduwa Beach, surrounded by the best hotels, restaurants, Spas, and bars, is one of the most popular beaches in the area. Among the corals and unusual fish that inhabit the shallow waters off Hikkaduwa Beach is the Hikkaduwa National Park, which is home to sea turtles and other marine life.
What is the Best Time to Visit Hikkaduwa?
If you plan to visit Hikkaduwa, do not forget to search for Sri Lankan weather conditions. Down South session starting from October to May but the best time to visit Hikkaduwa is from January to March when the weather is the most consistent. This fact is most important to a beautiful sea view with the green and blue view. This is also the best time to bath on the beach without any hazards.
Scuba divers and Snorkelers pay attention to weather considered for a perfect diving experience for achieving the best sea visibility. The right time is most essential to protect our life from the rough sea and make the beautiful journey.
Top Things to do in Hikkaduwa
01 Day out in Hikkaduwa
Today, many peoples are finding the best day-out places in Sri Lanka. Hikkaduwa is one of the best day-outs because You can quickly reach it through the southern expressway and taste the best seafood collection from it. This is the real chill experience for you and your family to mind relaxation and changes the busiest lifestyle.
With your hectic lifestyle, this can be a time when you set aside time once a year so that this may be one of the most critical moments of your life, so you should choose the right place and right foods as your day-out. Because of that, We recommend the best hotels near Hikkaduwa according to our experience.
02 Top restaurants in Hikkaduwa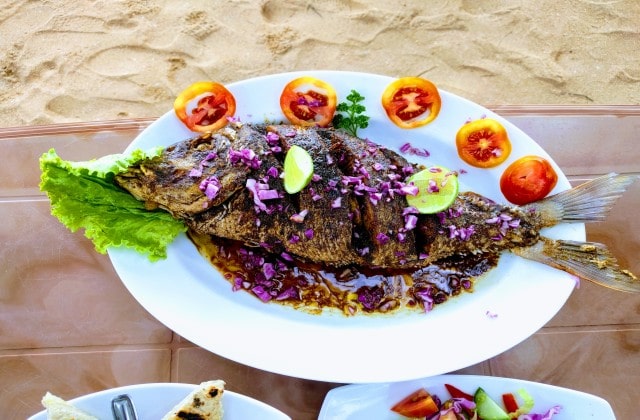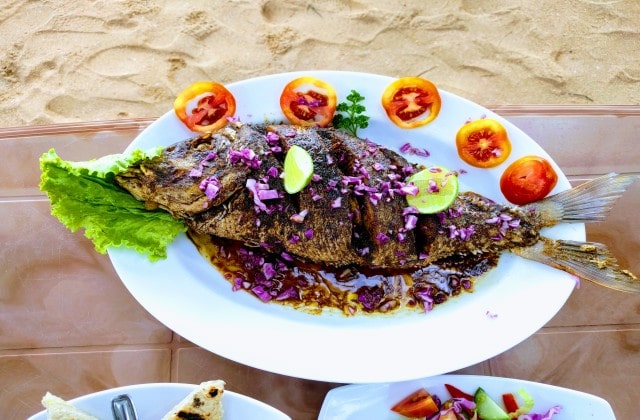 During the Hikka journey, you will want to taste some top seafood collections. Hikkaduwa is renowned for its mouthwatering restaurants, making it a must-visit destination for foodies.
The most popular menu item is seafood, such as crab, fish, and prawns. Check out some of the city's most amazing restaurants to get the real Hikkaduwa experience.
J.L.H. Beach Restaurant
Surfer's Rest
Coral Gardens
Bookworm
No. 1 Roti Restaurant
Spaghetti & Co
Thambili Cafe
Amaya Reef
Happy Banana
Asian Jewel Boutique Hotel
Isira Coffee Shop
Neelas Beach Restaurant
Mangrovia Lagoon Restaurant
03 Hikkaduwa nightlife & party time
Thousands of tourists visit Hikkaduwa each year for a variety of reasons. There is no better place to go if you search for the best nightlife in Sri Lanka than Hikkaduwa. Those who like to have a good time will enjoy the Hikkaduwa nightlife. In terms of a party environment, it's one of the best. As long as you have the ocean and the sand beneath your feet, you'll never have to stop partying!
Tourists go to the town's swanky clubs, pubs, and cafes to experience the town's thriving nightlife. The hippie city has transformed from a backpacker's stop to a nightlife hotspot. This 4-kilometer length of the shore is home to most hotels, restaurants, bars, and cafes. Below we suggest the 7 best party destinations for your entertainment.
Funky De Bar – Thursday Night
Blue Moon Restaurant & Bar -Thursday Night
Vibration Music Bar – Friday Night
Happy Banana – Friday Night
Mambos Place – Saturday Night
Top Secret – Sunday Night
Long Beach Surf Cafe – Monday Night
04 Scuba Diving & Snorkeling
Hikkaduwa is one of the best diving and snorkeling spots in the world. This is the best opportunity to see the most attractive Hikkaduwa coral reef. Do not miss taking a short boat journey to the Hikkaduwa Coral Reef and hiring snorkeling gear. Once you've arrived, dive in and take in the sights of the undersea world.
You can find the best scuba diving sites on the Southern Coast according to your diving capabilities. Watching turtles, shallow coral, coral reefs, and various beautiful reef fishes is the best thing you can do here. Hikkaduwa is the best sport to start your diving journey for anyone who prefers diving or snorkeling.
This is the location to go to if you want to find the most excellent diving centers and schools. You can also obtain a PADI certification after completing your training with one of these diving centers. According to my diving experience, I recommended Sun Diving Center for your safe diving journey. The best time to dive in Hikkaduwa is from January to March.
Suggested Trailoka: Best scuba diving sites in Sri Lanka (Top place for snorkeling & dive beginners)
05 Surfing Hikkaduwa
Another one of the most famous activities in Hikkaduwa is surfing, which is well-known among adventurers. Because of its clean and steady waves, surfing is a popular pastime among tourists and locals alike. Rental surfboards are available at the beach. For those just starting, the waves here are perfect. In exchange for a charge, you can hire one of the surfboard rental employees to teach you how to surf. They also rent out paddle boards, suitable for kids to use when the waves aren't too big.
06 Narigama beach
Narigama Beach is one of the island's most well-known attractions in Hikkaduwa. Narigama is the ideal of peacefulness; the mornings are peaceful with a view of the dawn, and the evenings are windy and beautiful with orange sky and sea views. Narigama has everything you need for a relaxing day in the sun, including tents, live seafood counters, refreshments, and friendly locals who will show you around.
There are many opportunities for water sports and adventure at the beach during the high season. Scheduling time for activities like parasailing, scuba diving, paragliding, snorkeling, and jet skiing is simple. They go hand-in-hand: surfing and the ocean. On the sand, you'll find world-class surf schools where you can learn to surf.
Surfboards on sale in local shops are of the highest quality, so you'll be able to ride the waves with style. Narigama, unlike most other beach communities, offers the best water sports for a reasonable cost. Thus, Narigama is an excellent place for everyone to have a little fun and adventure! The Narigama coastlines in Hikkaduwa, Sri Lanka, are a great location for photographing a stunning view of the sea.
07 Spend time with Turtles (Sea Turtle Hatchery)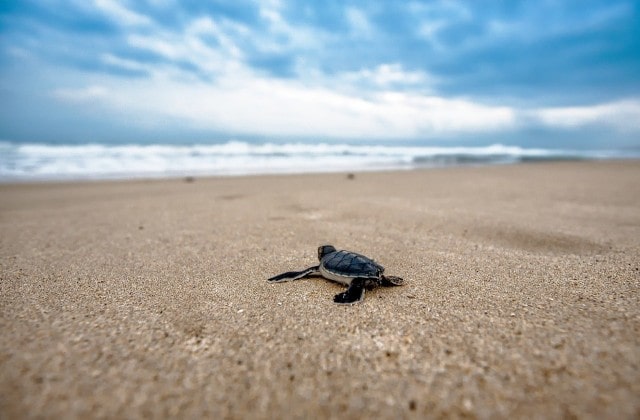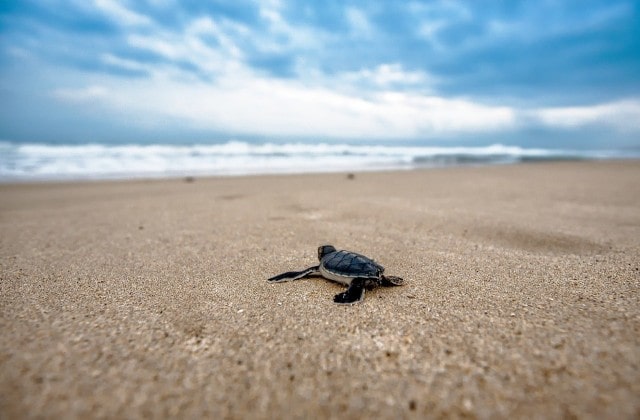 If snorkeling didn't fulfill your everlasting need to see turtles, seeing them being freed into the sea is another excellent experience. Most evenings, turtles are released into the water from the nearby Hikkaduwa Beach turtle hatchery.
There are numerous turtle hatchery farms in Hikkaduwa. Visiting the Kosgoda Turtle Hatchery is a popular tourist attraction, and it's highly recommended that visitors spend some time with the animals. Near Hikkaduwa Town, you may find the Kosgoda Turtle Hatchery.
You can visit the hatchery for a cost; however, seeing the turtles released is free and one of the sweetest things to do in Hikkaduwa Beach in the early evenings.
08 Hikkaduwa Lake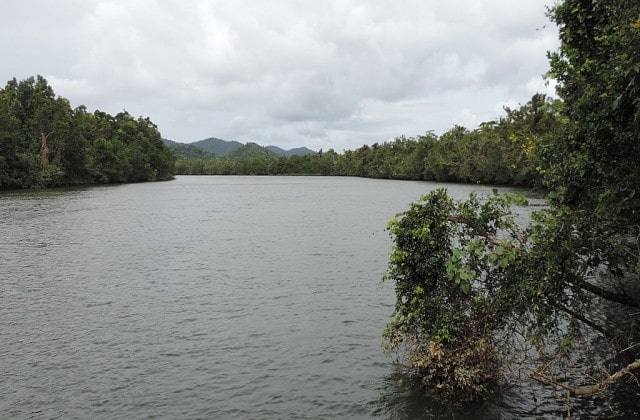 Another top thing to do in Hikkaduwa is Hikkaduwa Lake, located in the southern town of Hikkaduwa. This lake is a natural, crystal-clear lake situated two kilometers from the Baddegama road. Fauna is abundant in the lake. Monitor lizards, brightly colored birds, fish, crocodiles, and turtles are all known to live in this habitat. The best relaxation in the Hikkaduwa Lake is a natural biodiversity hotspot.
The lake provides a wide range of recreational activities, including canoeing, kayaking, and lagoon safaris. These tasks are overseen by trained staff. Shacks on the lake serve authentic seafood in a homey setting. Hikkaduwa Lake is a haven for individuals who seek calm and are fascinated by aquatic life. Because of this, it's a top-rated tourist attraction.
Several reptiles in the lake, including lizards and birds, make it a fantastic place to get away from the shore. There are numerous boat cruises available around the lake. If you're having a meal at the lakeside Kalla Bongo hotel, you may rent a kayak. Hikkaduwa Beach is an excellent place to go if you want to get away from the crowds yet still be close to the water.
Which hotels are the best to stay near Hikkaduwa?
On your Hikkaduwa trip, another remarkable thing is to find the best stays in Hikkaduwa. According to your budget, this area has a lot of hotels and villas as your needs. Below we mention a few best hotels and villas with our experiences. These lists will be a more comfortable and fast choice with your journey.
Middle-budget hotels near Hikkaduwa
Low-budget hotels near Hikkaduwa
Happy Banana – Hikkaduwa (Best foods & beverages and Friday night party)
Cool Beach Hotel – Hikkaduwa (Huge balcony and reasonable accommodation)
Sri Gemunu Beach Resort – Unawatuna (Nice beach & Frog rock)
How to reach Hikkaduwa from Colombo & Kadawath
By private vehicle or Bus
From Colombo to Hikkaduwa, you can choose 2 paths according to your time scale and visiting Scenes.
Route 01
Use the southern expressway to reduce your time-wasting.
Route 02
Use Coastal road to visit and feel the sea environment.
By Train
One of the best methods to go to Hikkaduwa from Galle or Colombo is the train. The train travels along the coastline, providing beautiful views of the ocean as it goes. However, trains are sometimes delayed, and the official timetable states the journey takes roughly two hours. As a result, this is a worthwhile journey.
Best things to do near Galle
Galle Dutch Fort
Galle Fort – Dutch Reformed Church
Unawatuna Beach
Japanese Peace Pagoda
Rumassala Sanctuary
Natural Pool Thalpe
Polgasduwa Aranya
Seenigama devalaya
Galle Fort – Lighthouse
National Museum Galle
Jungle Beach
Rumassala South Beach
Koggala Beach
Rathgama Lake
Madu ganga boat safari
Brief Garden, by Bevis Bawa
Lunuganga Geoffrey Bawa's Country Estate
Best things to do near Matara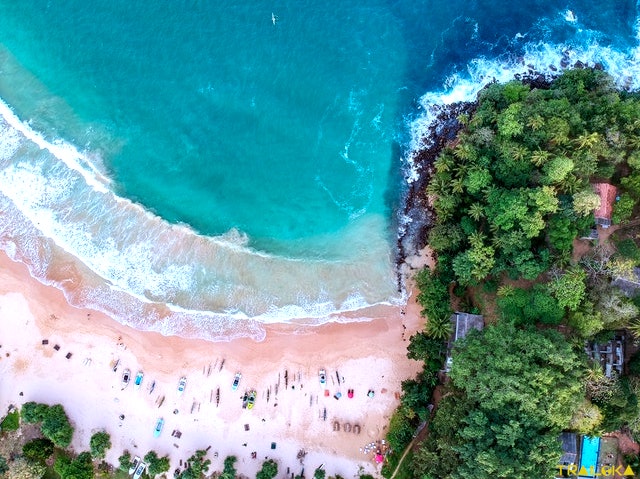 Polhena Beach
Point Dondra
Matara Beach
Parevi Duwa Temple
Weherahena Poorwarama Rajamaha
Mirissa Eco Lagoon Safari
Hiriketiya Beach
Coconut Tree Hill
Talalla Beach
Star Fort Matara
Matara Fort
Brown's Hill
Old Dutch Market
Mirissa Whale and Dolphin watching
This is our Hikkaduwa total travel guide. We hope that will support this to make you a comfortable tour from start to end. Remember to make your entertainment During this journey, improving your and your family's health and safety to fulfill your wonderful picnic.
Plan your Sri Lankan next destination
12 Best visiting & relaxing places in Sri Lanka
visiting & relaxing places in Ella & Haputale
Riverston and Knuckles Mountain Range
Pigeon Island, Nilaveli Beach, Trincomalee
Things to do traveling Anuradhapura
Best scuba diving sites in Sri Lanka
Take only memories, leave only footprints