The land of lush green hills, sparkling blue waters, beaches, and ancient temples and ruins.
Sri Lanka is a tiny island nation in the middle of the Indian Ocean. Not only does it boast some of the world's most breathtaking landscapes, but it also has a long and illustrious cultural past. The island features a wide range of natural scenery, from rolling green hills to clear blue ocean and white sand beaches. Numerous parks and sanctuaries provide a safe haven for a wide range of species, including elephants, leopards, and monkeys.
A lot of people visit Sri Lanka every year because of its stunning scenery. Hiking, biking, camping, swimming, and surfing are just some activities available to tourists. The island's rich history and culture can be experienced by visiting its many historic temples and ruins.
Sri Lanka doesn't have snow or desert, and it has middle weather and is mainly divided into 4 weather seasons. In this country, another special thing is anyone can change climate conditions within a few hours by traveling from one area to another area.
Sri Lanka is the perfect destination if you are looking for a place to relax and enjoy the natural beauty. We collect the top 5 natural wonders for your easy selection from the most relaxing places in Sri Lanka.
01 Sigiriya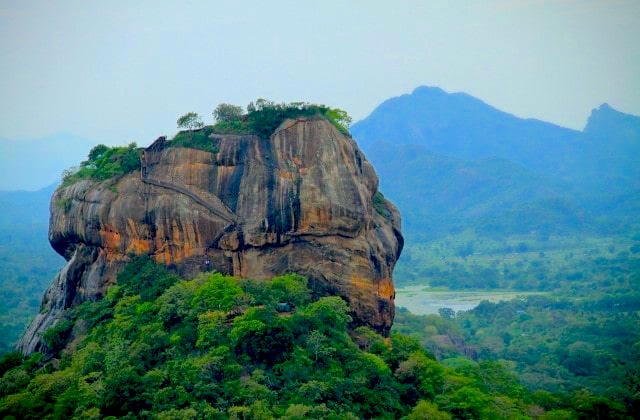 Sigiriya is a historical rock castle in central Sri Lanka with an ancient fortification built on a spectacular monolithic rock pillar in the late 5th century CE. In 1982, UNESCO recognized Sigiriya as a World Heritage Site. This is also known as Lion Mountain or Lion Rock. This is in Matale District, close to Dambulla town, located in the country's central province.
The rock stands 349 m(1,144 ft ) above sea level, and a 180 m(600 ft) tall granite pillar dominates this historical and archaeologically significant site as well as 1,200 steps that have to go to the cliff's top. The climb up and down the cliff will take between 1.5 and 3 hours. This depends on your fitness level, age, and the crowds. There are 21 incredible rock paintings of Apsaras in Frescoes and Mirror wall. The Sigiriya rock's Palace Complex is about 1.5 hectares in size. Few parts of the castle that is still preserved. There are two large paws of an enormous lion facing the Northside in front of you as you make your final journey to the royal residence at the summit of Sigiriya rock.
02 knuckles Mountain Range
The Knuckles Mountains are a central highland mountain range in Sri Lanka. It's a great place to go camping, hiking, and birdwatching. Elephants, leopards, and monkeys are just some of the animals that make their home in the range.
The peaks of the Knuckles Mountain Range look like the knuckles of a clenched fist, hence the range's name. There are five peaks that make up this range, with Kirigalpoththa being the highest at 2,368 meters (7,769 ft) in elevation. Several waterfalls, such as the Dumbara Ella, Sansun Ella, Duwili Ella, and many more, can be found inside the range. Exploring the Duwili Ella is Sri Lanka's biggest nature hike and cave camping.
The Department of Wildlife Conservation is responsible for maintaining the Knuckles Mountain Range as a protected area. The agency requires visitors to the range to have valid permission.
03 Adam's Peak
Adam's Peak, also known as Sri Pada, is a revered mountain located in the central part of Sri Lanka. Rising to an elevation of 2,243 meters (7,359 feet), it holds great significance for multiple religious communities. The trek to the top of Adam's Peak comprises a series of steps totaling around 5,500 in number.
The mountain is known for a distinct rock formation near its summit that resembles a footprint. This footprint is believed to be sacred by Buddhists, who consider it to be the footprint of the Buddha. Hindus believe it belongs to Lord Shiva, while Muslims and Christians associate it with the biblical figure Adam. As a result, Adam's Peak is a popular pilgrimage site for people of various faiths.
The pilgrimage season typically begins in December and extends until May, coinciding with the dry season in Sri Lanka. Devotees, both locals, and tourists, embark on the arduous ascent to the summit to pay homage to the sacred footprint and seek blessings. The climb is usually undertaken overnight, with the aim of reaching the Peak before sunrise to witness the awe-inspiring panoramic views and the legendary "sacred shadow." The shadow cast by the mountain at dawn is said to resemble a pyramid-like shape, stretching far across the surrounding landscape.
Apart from its religious and spiritual significance, Adam's Peak also boasts stunning vistas of the surrounding mountains, valleys, and forests. The cool climate, misty atmosphere, and sense of tranquility add to the mystical ambiance of the journey.
Adam's Peak is not only a testament to Sri Lanka's religious and cultural heritage but also a natural wonder that attracts travelers seeking both spiritual fulfillment and the awe-inspiring beauty of the island's landscapes.
04 Sinharaja Forest
Sinharaja is the main biodiversity hotspot in Sri Lanka. This is the last remaining viable primary tropical rainforest in the country because of this called "The Heart of Sri Lanka." This area is located in Sri Lanka's south West lowland wet zone, covering the Sabaragamu and Southern provinces. It includes 11,187 hectares of primary and secondary forest. The forest is rich in history and folklore. The term Sinharaja translates as "lion (Sinha) king (raja)." Popular belief holds that the Sinhala people in Sri Lanka descended from the fabled union of a lion king who formerly resided in the forest and a princess.
UNESCO designated Sinharaja Forest as a UNESCO World Heritage Site in 1988, renaming it Sinharaja Forest Reserve. This short band of rolling land is divided between hills and valleys. Over 60% of the trees in Sinharaja Forest are endemic, and they are classified as rare. There is a high concentration of endemic wildlife, particularly birds. Still, the reserve also has almost half of Sri Lanka's endemic butterfly and mammal species and numerous insects, reptiles, and uncommon amphibians.
Mainly Sinharaja has five entrances. Every entrance provides a different experience with different climates, geography, fauna, and flora. The best time to visit Sinharaja Forest is between January to May or August to December. Nowadays, some people are trying to destroy the Sinharaja forest for their personal needs with massive projects. The government is trying to stop this, but their effort is not enough due to corruption controls in some parts of Sri Lanka. We should try to protect this together for our and future survival. Do not miss your responsibility to save this world.
05 The World's Lowest Gravity Country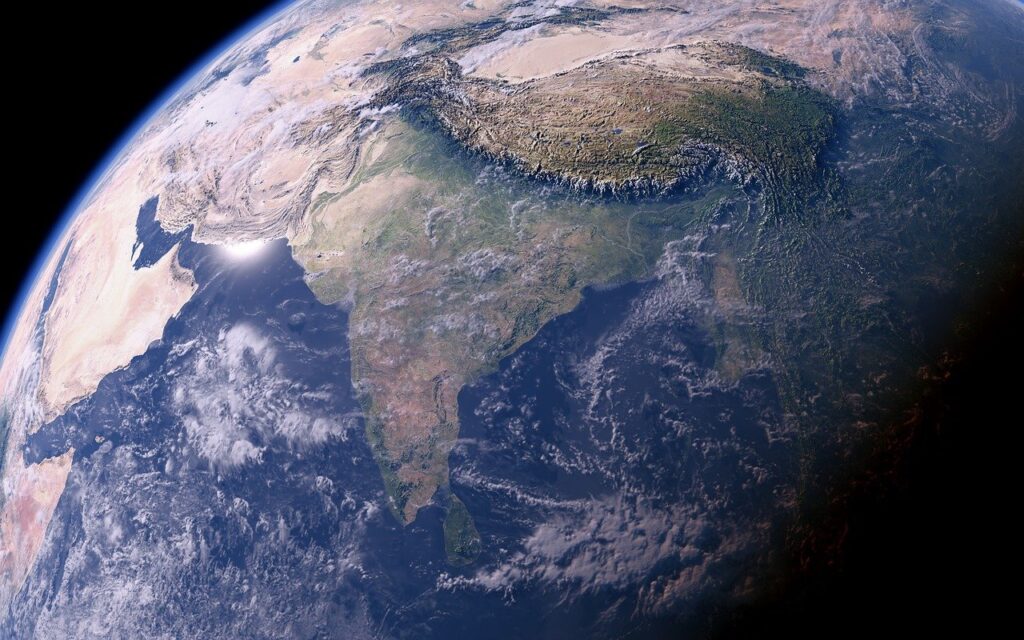 Sri Lanka has the lowest gravity of any country on Earth. Sri Lanka has a gravity that is roughly 0.998 times that of Earth. As a result, you may expect to lose roughly one percent of your body weight while in Sri Lanka.
Sri Lanka has lesser gravity because of its proximity to the equator. Earth's gravity is highest at the poles, and at the equator, it is weakest. This is because the Earth is slightly flattened at the poles and hence not a perfect sphere. The centrifugal force from Earth's rotation is greatest in the equator, whereas in the poles, it is less. Because of this centrifugal force, gravity is actually weaker near the equator.
Visitors to Sri Lanka may experience various side effects due to the country's very low gravity. For instance, folks can experience a more buoyant, energized mood. They could have enhanced speed and jumping ability as well. Read more…
Bonus Wonders
Ella & Nuwara Eliya
Nuwara Eliya is one of the coolest areas in Sri Lanka. Because of the climate and town structures, this is called "Little England". So if you are looking for temperate winter, green hills, green plains, and beautiful waterfalls, this is the best destination. Most local peoples and tourists choose Nuwara Eliya for their holiday and honeymoon because of the relaxation of this place. This climate and traveling Scenes gain more comfortable for our minds and body.
Nuwara Eliya has a subtropical highland climate. The best times to visit January to April and June to September. Do not forget to get a Windproof Rain jacket and pants and a Hat or cap when traveling on this. Around the Nuwara Eliya has the right places to fulfill your camping and hiking life.
Ella is another biggest tourist and localities attraction hotspot in Sri Lanka, which has many places to cover in your journey. This destination's places are a real challenge to manage your time because you have to prepare a route trip according to your day count. Ella is a joyful spot in Sri Lanka, with several activities like camping, hiking, and entertainment. As well, Ella hotels and food collections are always waiting to welcome you.
The Most Beautiful Beaches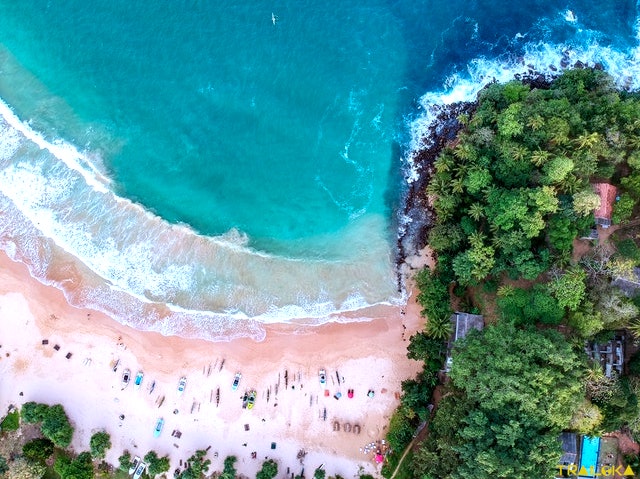 Sri Lanka is a tiny island that has beautiful beaches surrounding the whole country. Most attractive beaches and entertainment lifestyles are combined with these beaches. You can feel a real island beach experience and find the best hotels located in this area.
Sri Lanka has many hotel chains nearing the beachside, and you can find real happening life for your planning cost. A lot of beaches specialize in specific features. You can plan your beach journey with your favorite events and activities like dancing and party times, the most beautiful beaches, surfing, whale watching, Snorkeling, and Scuba Diving. Do not forget to check weather conditions before your selection.
Party Time
Unawatuna
Negombo
Mount Lavinia
Most Beautiful
Southern Cost (Jungle beach Unawatuna,Hikkaduwa, Hirikatiya, Thalpe, Tangalle, Weligama, Polhena, Coconut Tree Hill, Mirissa, Koggala)
Eastern Cost (Pasakudah & Kalkudah, Arugam Bay, Nilaveli, Trincomalee Uppuveli, Marble beach and Arisimalee, Pottuvil)
Western Cost (Kalpitiya, Negombo, Adam's Bridge)
Whale Watching
Mirissa
Trincomalee
Galle
Kalpitiya
Snorkeling and Scuba Diving
Take only memories, Enjoy your trip, & Leave only footprints

TEL