Today travelers have a lot of resources to enjoy their travel Life. Smartphones, computers, tablets, and other smart devices improve and make daily travel activities easy and reduce their working time. In this scenario, Google provides excellent free Google apps and services for all human beings, including travelers and bloggers. We should thank Google, and without Google, all services will be more expensive and sometimes not existing features and services.  
Unfortunately, some people do not know about these applications and how to use Google apps. Google apps make life easier with their services. As well as this provides user-friendly and effective apps and services. These apps support travelers in deciding the correct routes, finding countries and locations, Video and photo managers, Securing payment, and so many works. Below we suggest 15 Google apps for your comfortable travel experience. 
01 Google Map & Street View
Google Map
Google Map is the world's best travel tracker app and an online consumer mapping platform provided by Google. As a traveler, you must keep this on your smart devices. You can find your current location and any world location at your fingertips. Anyone can download Google Maps from Play Store and App Store and use it in a web browser.
There is a wide range of options for viewing satellite images, aerial photos, street maps, 360° interactive amazing views of the streets, and actual traffic indicators and route planning for all modes of transport. As well as a lot of Web developers and personal bloggers use this app for their map creation. But some people don't know How to Create a custom Map in Google Maps (Click Your Places. > Maps. > Create Map).
Google Street View
Google Street View is a fantastic pre-experience before your journey. This is a marvelous view and real important things to ready your trip. USe can feel streets and buildings like real by using this app. You can download this app from Play Store and App Store, or this feature is already included in the Google Map application.
02 Google Travel &Flight (Travel, Explore, Things To Do, Flight, Hotels & Vacation rentals )

Google Travel & Flight is the best international travel app for all travel lovers. As well, this is one of the best apps in the world. Unlike other Google apps, the Google Travel app is not available as a separate download for your smartphone. As a result, you'll need to access it using a web browser on your phone, tablet, or PC. A Google account is necessary to use Google Travel, which is free of charge.
This is indicated and updated with all world scenarios with travel restrictions, even Covid 19 situations so that you can find accurate information from this. Google Travel supports finding places from your current location and your currency rates to reduce your extra working time. This app mainly includes six categories for improving your user-friendly experience. 
Travel: You can find any destination from this.
Explore: This is exploring all information in one place according to your selected destination. (Flight details, Hotels, Airports, Locations….etc.)
Things to do: This provides all traveling places in your selected area. This nicely shows with rating and map view.
Flight: This shows flight details and flight services according to your selected destinations. As well, you can filter elements in this for your planned budget and all your preferences.
Hotels & Vacation Rentals: This is the best app for finding the right places to stay in your dream hotel and vacation spot as per your budget plan.
03 Google Earth
Google Earth is another Free travel app and one of my favorite apps to enjoy my loving destination before I travel there. This can search for any destination with 3D views. You can get an accurate idea about your loving places from this app. If you find the most supportive mobile app for the travel and tourism industry, this is the best one, like Google Maps, as well as you can use Google Earth for web browsers, Android, and IOS. 
04 Google Youtube
YouTube is the best way to a video-sharing owned by Google. As a traveler, this is an essential resource in your life. Why did I say that? This will support all types of people. Today lot of travelers use this to promote and publish their blog sites and YouTube channels. This helps them increase their income and happiness with Google Adsense and Affiliate marketing, so they enjoy their travel by making YouTube videos.
If you are a travel lover, this will support planning your journey by watching YouTube videos. Before your travel, you can get the best ideas about locations, visit places, the best food shops, and many things. Today this is a modern and helpful method to find accurate details like Pinterest, Reddit, and Facebook. Anyone can download this app from Play Store and App Store and use it in a web browser.
05 Google Translate
Google Translate is the totality of the best apps for translating any language to your selected language. Currently, This is supported in 109 languages. This app makes with user-friendly, and anyone can easily handle and access this offline or online. You can interact with this app by Writing or typing, Speaking, and Snap. Google Translate app will be most beneficial for travelers when traveling from one country to another country. You can download this app from Play Store and App Store as well as work in a web browser.
06 Google Calendar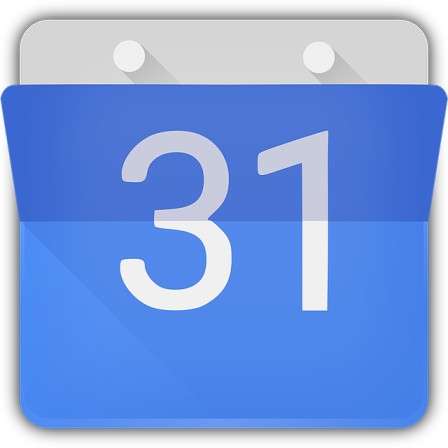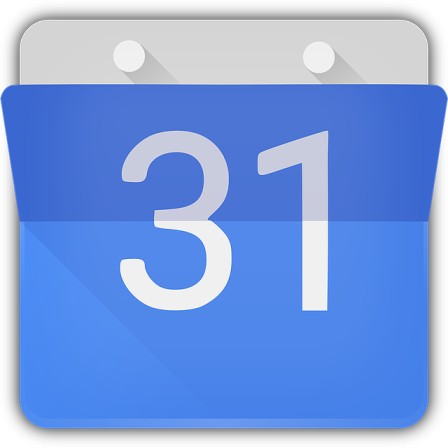 Google Calendar is a duration and organizing calendar tool built by Google that allows users to schedule events. This Calendar shows the world and country's special days, Holidays, and Government special days. These factors are essential for travelers because they select to best time and days to visit the country. Some countries make special events according to special days. Anyone can use this by web browsers, Play Store and App Store.
07 Google Lens
Google Lens is the best image recognition system introduced by Google that uses visual analysis built on a neural network to identify items and offer relevant information. Travelers always find new things, so this app will be more supportive. This app will be essential for travelers in their day-to-day log writing with recent searches. 
08 Google Arts & Culture
Google Arts & Culture is an incredible virtual journey to visit your favorite places. This provides high-resolution images and videos like artworks and social artifacts from partner cultural organizations throughout the world. You can see a tour Museum, Ancient Roman Sites, Famous destinations, World famous pictures, and statues. Suppose travelers plan to cherish the country's culture and arts. In that case, this is the best app for studying and getting knowledge before traveling to destinations.
09 Find My Device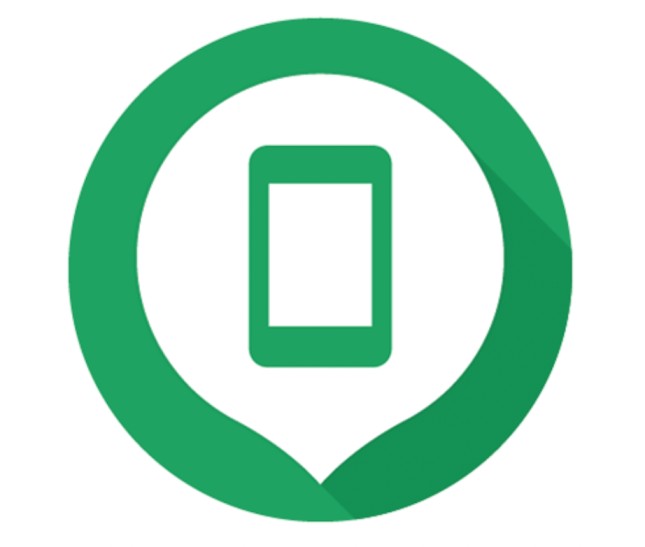 Google Find My Device is a very useful app when you are traveling. This aids in the recovery of misplaced or stolen mobile devices. Registered users can access smartphones' approximate position through the Internet. If you lost your phone, you could find the phone's available location by login into Google Find My Device.
Google provides vital factors to indicate your misplaced phone or similar device
location indication through the Web browser
Sound-play to indication
The secure device with Recovery message and phone number
Erase the device to secure your data.
10 Google Meet
Google Meet is a meeting tool service introduced by Google. Nowadays, choose remote work because they like to work within their favorite travel places. Sometimes you have to face the meeting when you are traveling, So this is the best option to manage your travel and meeting together. Google meet app supports you in making a better life with a fulfilling journey, remote work environment, and meeting time. So do not forget to install the Google Meet app on your device. 
11 Google Pay
Google Pay is a mobile wallet system and online payment platform introduced by Google to support online transactions on mobile devices. It allows users to make payments using their Android devices, tablets, and watches. This is very important for travelers. When your journey, you can pay any expenses at your fingertips from anywhere. 
12 Google Podcasts
During the journey, you will have free time and a relaxing time. In that situation, you will find listening to something to improve your knowledge and funny or favorite discussion. Google Podcasts is the most desirable solution for that scenario. This provides a lot of programs to enhance knowledge and enjoyment. This will support you like a good friend. Try Podcasts to build your mind without wasting time.
13 Google News
Google News provides day-to-day updates on all subject areas. It provides a continual stream of connections to content gathered from thousands of publications and magazines. Suppose you are planning to travel to another country. In that case, You will support this resource to get information about the current situation in this country. Travelers should continually update about country weather conditions, political and social background, and health conditions before their arrival. This will be safe for you and your family. 
14 Google Font
Google Fonts is mostly important for Youtubers, personal bloggers, and website developers. Suppose you are a traveler with a travel content creator. In that case, Google Font provides massive support to your site design and makes a standard website using Google font. There are many various fonts available in Google, so you should select the correct font family to create the best website.
15 Google Photos, SnapSeed & Drive
Photos
Google Photos is an Image sharing and storage application founded by Google. This service is most valuable for travelers to store their traveling memories and life events.
SnapSeed
SnapSeed is a tool for using photo editing functionalities. You can enhance and change photos by using this. Travelers use this tool to create their social media albums and develop their memory qualities. Travel bloggers use this to improve image quality to make a valuable and attractive blog.
Drive
Google Drive is a data storage service. This is very important for all human beings. You can store your, Files, Images, and folders for future needs and security. Google offers 15 GB of free storage for all users. If you want more, you can buy from them. This is the best service. I suggest using this to protect your travel memories and logs.
This is our daily use of Google apps according to our travel experience. This information will be worthwhile it to all travel lovers. So I request you to comment below to share your knowledge with others if you know different apps and things for supporting travelers.