When you are traveling to Nuwar Eliya or Ella, the Haputale journey will gain a glorious experience in your life. That remarkable opportunity will boost choosing your dream accommodation. We suggest finding your dream with Dream Cliff Mountain Resort as the best relaxing hotel in Haputale. This is the right place to relax your mind and body after the busiest lifestyle. You can also capture many traveling places and memorable snaps surrounding this area. We always present suitable Accommodations, the correct route, and the best services for your comfortable tour.
Best Honeymoon and Relaxing Hotel in Haputale
Welcome & Dining
I recommend this hotel because I stayed there. They also welcome nicely, and this staff is most friendly and offers the best services. They have traditional village and modern European meal types as the customers' choices. Read more…..
Accommodation
Dream Cliff Mountain Resort rooms are private cabanas with spectacular and unrestricted views of the mountains. Every room is a standalone cabana with views of the mountains and valleys from the bed to the balcony. This is one of the best honeymoon hotels in Sri Lanka. If you plan to stay at Dream Cliff Mountain Resort, remember to receive your booking before arrival because they have various reservations. Read more…..
Activities and things to do in Haputale
Aside from the beautiful natural vistas, Haputale is bordered by a mountainous landscape, ideal for hikes through waterfalls, tea plantations, and ancient temples. Read more…..
Read more: Complete Travel Guide to Ella & Haputale, Sri Lanka
Dream Cliff Mountain Resort Location
This is located in the middle of the mountain and has an incredible view. On clear sunny days, both restaurants provide breathtaking views of the mountain ranges to the coast. Dream Cliff is an attractive vantage point that offers a bird's eye view with beautiful enclosing mountain ranges. It is nestled in the wonderful climate of Beragala (below the slopes of Haputale).
Find the correct route to Dream Cliff Mountain Resort
Contact and Book your Stay
Picture Gallery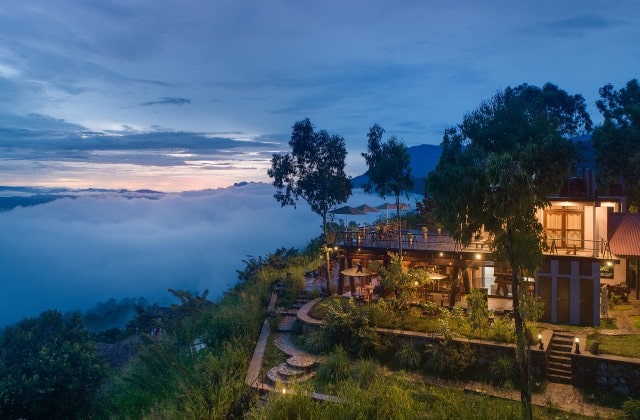 Best Things to do in Ella & Haputale
Complete Travel Guide to Ella & Haputale, Sri Lanka
Find more with social media