Japan is one of the most beautiful East Asian island countries in the world, located in the northwest Pacific Ocean. It is situated near the west of the Sea of Japan, and it extends from the Sea of Okhotsk. Japan pins in the north to the East China Sea and Taiwan in the south. Japan's central city is Tokyo, and the second-largest city is Osaka. Osaka is the best place to study Japanese culture, taste foods, and their living system.
Most people plan their trip to Japan as their yearly trip because of the many beautiful places. Unfortunately, COVID-19 pandemic finished off all human dreams and the world Olympic games taste. By the way, a lot of people are still ready for their Japanese journey with their backpacks. People definitely achieve their Japan tour after the solution of this pandemic because We provide the "12 things you should never do in Japan" for your safe tour and the "12 Best Relaxing Places to Visit in Japan" for a comfortable journey.
01 Disney Sea
Disney Sea is another tourist dream place in Japan that is located in Urayasu, Chiba Prefecture. This can arrive within 30 minutes of Tokyo. This place has something for all your family. Especially Do not forget this place for your children.
02 Arashiyama Monkey Park Iwatayama
The monkey park is the ideal location for monkey play. There are 120 monkeys in this business park. You can play with and care for the monkeys. In addition, there are wild birds, deer, and other animals that live in the park. You must not miss it if you enjoy animals. Don't forget about your and your baby's safety when you go on this trip. When playing with monkeys, keep a distance of at least 2 meters, and do not point your camera or smartphone straight at the monkey.
03 Climbing mount fuji
Mount Fuji is famous and represents Japan's spirit, that has been designated a World Heritage Site essentially. Although having a distant perspective is lovely. Climbing is available between July and mid-September. This hike takes from 5 to 10 hours. When you join this journey, do not forget to pack your hiking gear.
04 Universal studios
This studio is located in Osaka. The Wizarding World of Harry Potter, Minion Park, The Flying Dinosaur, and Universal Wonderland is fantastic for gaining experiences for your life. If you miss these places, you have to arrange another trip to Japan for these Universal Studios.
05 Riding Bullet Train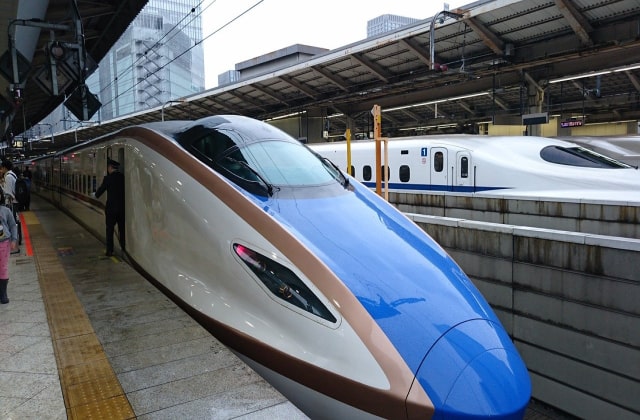 In Japan, the bullet train is known as the "Shinkansen." Even though it is speed is 200 kmph, It has been running for 50 years without any tragic accidents. This is a well-known and secure mode of transportation. It would be best if you considered Shinkansen's journey while visiting Japan.
06 Take pictures at Itsukushima Shrine
This is a World Heritage Site with a unified vermilion-coloured shrine floating on the sea. Itsukushima Shrine is located on the island of Itsukushima (popularly known as Miyajima). It is best recognized for its "floating" torii (gateway of light) gate. This was built in 1168 by Taira no Kiyomori, the most powerful man in Japan, towards the conclusion of the Heian Period. It's stunning. You will undoubtedly leave a wonderful memory if you take a commemorative photo at Itsukushima Shrine, which is packed with people from all over the world.
07 Ramen noodles and Soba noodles
Japan Ramen is a type of noodle soup exclusive to Japan that is made up of Chinese-style wheat noodles. This goes well with meat, fish, or both. All around Japan, you can enjoy several types of ramen. There will very certainly be ramen magazines in the bookshop, so don't miss up on the opportunity to try this dish throughout your journey.
Soba is a traditional Japanese noodle meal that is made up of Chinese-style wheat noodles. It is present with soy sauce and enjoys freshly beaten, which is popular with tourists. Hand-made soba experience events are hosted around Japan. Check before your travel destination has a place where you can try hand-made soba.
08 Sakura and cherry blossom flowers
Between late March through April, Japan celebrates the Sakura and cherry blossom seasons. During this time, many people admire the flowers. Nighttime views of cherry blossoms are also pretty lovely.  Japanese natives called "Hanami" for flower-viewing entertainment.
 Suggested Trailoka: 12 Best visiting & relaxing places in Sri Lanka
09 Taste Sushi and Matcha Tea
Actually, Sushi is a symbol in Japan that should be evident, given it is one of Japan's hallmark dishes. This prepared vinegared rice, generally with some sugar and salt, is served with various items, such as fresh fish and vegetables.
Matcha Tea is probably well-known among health-conscious individuals who can't stop gushing about it. Green tea has more flavors than regular tea and is typically served with wagashi, a bowl of rice, soybean, and sweet sugar. It is available at any of Japan's traditional tea shops.
10 Wearing a traditional kimono (Things to wear)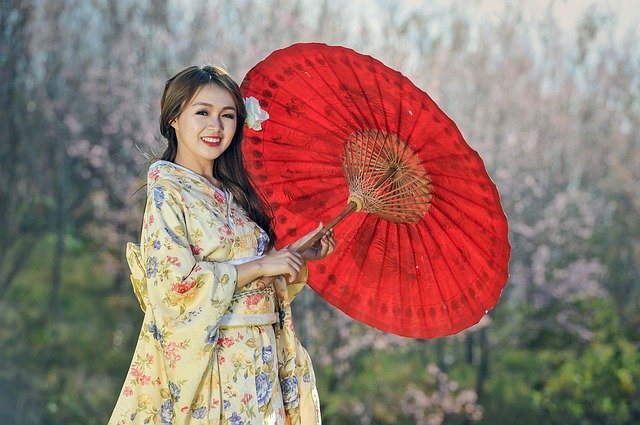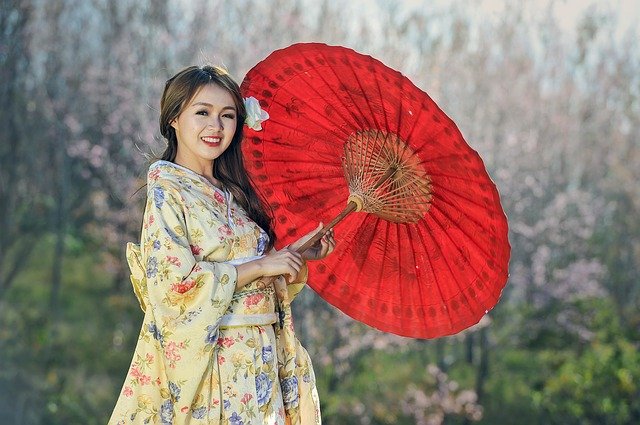 The "kimono" is traditional Japanese apparel. This means an "item to wear." You can purchase Kimono of your choice and take it home with you. However, Japan has various sites to buy a kimono. There have kimono rental shops, particularly in Kyoto. Kimono prices range from 4000 to 5000 Yen.
11 Akihabara electronic town
Akihabara was founded as an electrical town. The goods connected to electronic equipment are also the most comprehensive in Japan. The streets are now vibrantly colored, and it remains a popular tourist destination.
12 Kabuki show
Japanese Kabuki is a traditional art style part of the United Nations Cultural and Educational Organization of the World's intangible cultural heritage. Rather than a dance style, this is a dramatized theatrical performance. Historical stories and well-known events have frequently staged this manner. The Kabuki is live performers who use traditional musical instruments. English subtitle guides are provided for those who can afford them. Since the Edo period, Kabuki, which has been passed down from generation to generation, is well worth watching. Beautiful outfits and overdone acting abilities will undoubtedly please viewers.
12 Things You Should Never Do in Japan
Don't break any chopstick etiquette guidelines.
Indoors, you should not wear shoes.
Don't dismiss the queueing mechanism.
Avoid eating when on the go.
Do not enter a bathtub without first showering.
You should not blow your nose in public.
Please do not leave a tip.
Avoid having loud phone calls when on public transportation.
Pointing is not permitted.
Don't smother your rice in soy sauce.
Avoid using only one hand to give and receive things.
Do not pour yourself a drink.
Take only memories, leave only Footprints