Singapore is an Asian country located near Malaysia. As a traveler, if you wish to travel to Singapore with your girlfriend or friends to find relaxing top 10 places in Singapore that will be one of the best selections in your life. We offer the Cheapest Singapore tour guide for your easy and right selection.
Singapore tour will be expensive compared with other Asian countries. Sometimes you have another choice like Malaysia, Indonesia, Thailand, or the Philippines according to your budget but remember Singapore is the best experience in your travel life with safe travel and quality travel collection for your travel bucket list. We also propose some tips below to plan your Singapore journey cost-effectively.
Singapore has much more to offer than high-end shopping malls, five-star hotels, and excellent dining. There's also a strong history and a diverse ethnic neighborhood to discover, as well as several family-friendly attractions and gorgeous public areas, making this slightly modern city enjoyable to visit. We offer the below task as a travel guide to Singapore for your easy selection and safe travel.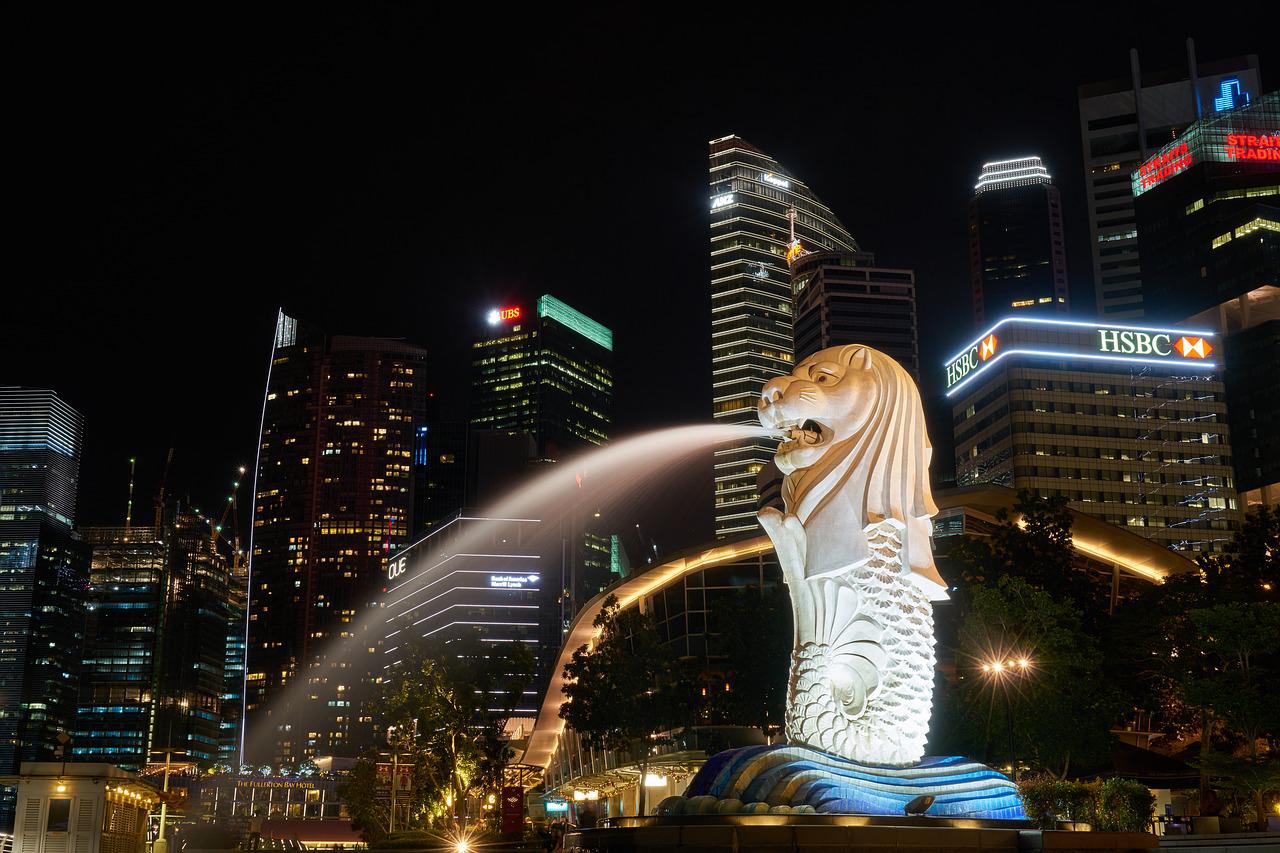 Best Time to Visit Singapore
Singapore is a place that You can visit at any time of the year. The months of December through June are considered to be the most pleasant for tourists. February through April is considered to be Singapore's dry season. This is the time of year when the country experiences the fewest rainy days, the lowest humidity, and the largest amount of sunshine.
The month with the highest average temperature is April, the month with the lowest average temperature is January, and the month with the most average rainfall is November.
How to Visit Singapore?
Singapore is a mind-relaxing country considering criminal rates and clearing. Generally, there is no need for a visa to visit Singapore, but some specific country requires a visa for travel to Singapore.
According to my experience, you can adequately plan a Singapore tour before arrival in Singapore. You can find the best stays in Singapore, the best relaxing places in Singapore, things to do in Singapore, Singapore map LRT(Light Rail Transit), and MRT(Metro Rail Transit) map.
How to Plan the Cheapest Trip to Singapore
Getting about the city is a breeze thanks to Singapore's first-rate public transportation system. Getting a handle on the metro map will make it easy for you to go around town. Everywhere, English is spoken, and all signs are in English, as well. Singapore, on the other hand, is one of the most user-friendly countries in Southeast Asia to get around.
After arrival at Singapore Changi Airport, you can choose options according to your expenditure. You can get wanted items from Changi Airport duty-free shops. It will be supportive to get items least cost than in Singapore shopping malls and markets.
You can choose MRT or taxi from travel Changi Airport. My opinion is first, go to the Metro rail station and get a Bus card (EZ-Link cards) and MRT map to use public transport in Singapore. These items will be helpful during your Singapore journey. Then you can top up the bus card by MRT stations and travel around Singapore if you wish.  
Bus card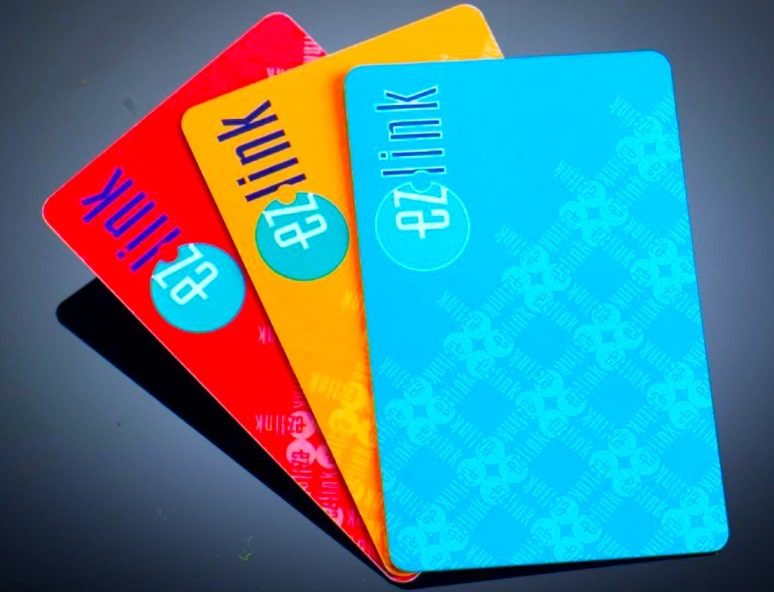 EZ-Link cards issued to tourists in Singapore allow them to travel on Singapore, MRT, LRT, and basic bus services for the pass's validity period.
Afterward, you can go to selected stays and plan your places to visit in Singapore. You can find a lot of types of hotels and lodges in Singapore as well much more food collections and food courts in Singapore. So plan and select as your choice and cost what you and your lovers or friends want.
Since July and August are the least popular months for travel in this country, now is the time to look for savings on flights and accommodations. Over Christmas are the most affordable time to visit Singapore.
Best Things to do in Singapore
01 Jewel Changi Airport
Changi Airport is one of the fullest sense of relaxing Airports in the world. Fortunately, you have to visit firstly it in Singapore. So don't forget to visit its special things. This is not only Airport but also a technology hub, parks, movie theaters, etc.
The HSBC Rain Vortex, a 40-meter-high indoor waterfall covered by more than 2,000 trees, is where you can experience the world's highest indoor waterfall and discover a little something about biodiversity. This is the Airport's most recognizable feature. There is a garden in each of the Airport's 3 terminals, all connected by a network of underground tunnels. T1 has cactus gardens, T2 has sunflower gardens, and T3's famed butterfly garden is home to over 40 butterfly species, a 6 m grotto waterfall, and an abundance of flowering plants. 
Two movie theaters, a retro arcade, an indoor canopy park, and a 12-meter-high (four-story-high) slide are available to passengers at the Airport, in addition to a variety of other amusements.
Official site: https://www.changiairport.com
02 Marina Bay Sands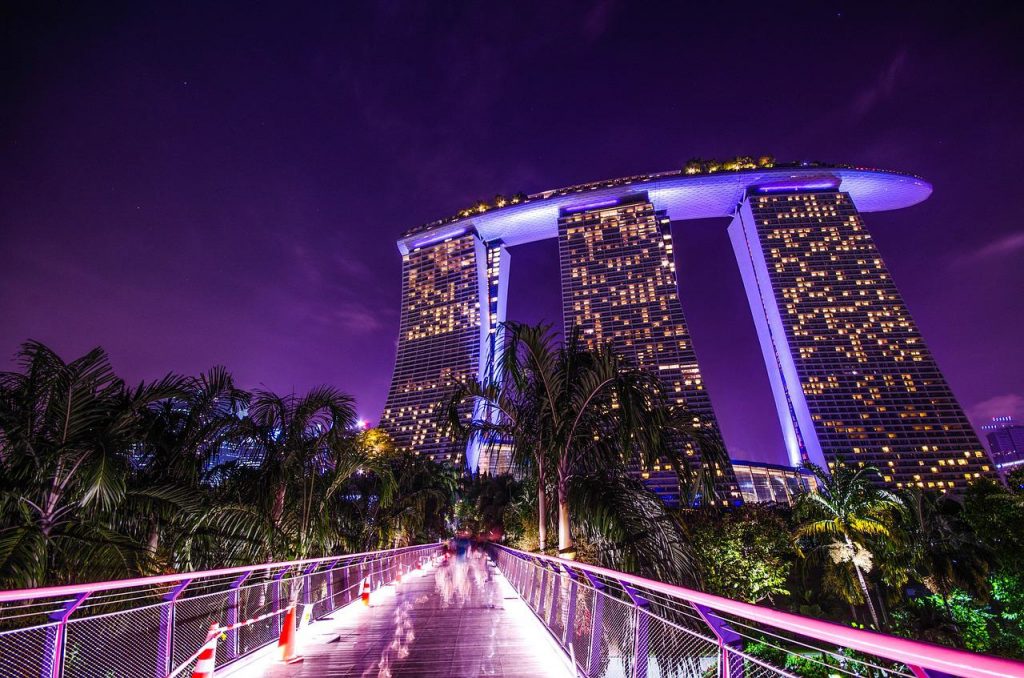 Suppose you are finding a luxury hotel in Singapore. In that case, this is it as well as this is a unique memory in Singapore. The Marina Bay Sands complex comprises a luxury hotel, casino club, a shopping mall with a canal flowing through it, a museum of art, and the Marina Bay Skypark Observation Deck, from which you can see the entire city of Singapore.
It's possible to get a bird's-eye view of the city's skyline and revolutionary double helix bridge from the Skypark. Top of the hotel, the Skypark features a viewing terrace and an infinity pool. However, visitors to the hotel's observation deck can access the infinity pool.
The rooftop café serves snacks and coffee, while a souvenir booth sells mementos of your visit. There is a 50 Singapore dollar fee to have your photo taken in front of the big hotel when it is lit at night. It is preferable to have a visitor take your photo for free. The Marina Bay Sands' opulent elegance reflects Singapore's standing as a leading international hub in Southeast Asia.
Official site: http://www.marinabaysands.com/
03 Gardens by the Bay & Botanic Gardens
The Gardens by the Bay is a park in Central Singapore that covers a total area of 101 hectares and is right next to the Marina Reservoir. The park includes three waterfront gardens: the Bay South Garden, the Bay East Garden, and the Bay Central Garden.
Suggested Trailoka: 12 Best visiting & relaxing places in Sri Lanka
You won't want to leave as soon as you set eyes on this exquisitely landscaped green park. Walk through the Bay East Garden and take a break from the rush and bustle of the city for a few moments. You can get information about tickets and times from their website.
Official site: https://www.gardensbythebay.com.sg/
The Botanic Gardens are another attraction in Singapore that You should not miss. The botanical gardens of Singapore were the first site to be nominated for UNESCO World Heritage status in the country. The city, at times, has the feel of a concrete jungle, although a clean one. However, the botanic gardens maintain remnants of the wilder heritage of Singapore.
Here, a hiking path leads to the gardens' history trees, which are preserved as part of an initiative to protect the area's mature tree species. In addition to that, you shouldn't miss out on going to the National Orchid Garden.
Visits to the eco-lake, eco-garden, sculpture garden, bonsai garden, and various other formal gardens are also quite popular things to do in Singapore.
official site: www.nparks.gov.sg/sbg
04 Pulau Ubin (Granite Island)
Pulau Ubin is a small island located off the coast of Singapore in the country's northeast. Climbing the slopes, you'll see abandoned granite quarries and a few historic kampongs (villages). There are kingfishers and bulbuls in the Chek Jawa Wetlands' mangroves and tide flats. At the Jejawi observation tower, visitors may see the area from atop a circular walkway. The Fo Shan Ting Da Bo Gong Temple is home to a collection of statues honoring the local deities.
Pulau Ubin is a great place to get a sense of what life was like in Singapore before it became a city of skyscrapers and glitz. The name "Granite Island" means "Granite Island" in Malay, and it was given to the island because of its historical significance as a quarry town.
Pulau Ubin is only a 15-minute boat ride from Singapore's main island. Take a bumboat to the island from Changi Point Ferry Terminal. A maximum of 12 people can be accommodated on each boat, which operates from 7 am to 7 pm every day. The boats don't operate on a defined schedule and only depart when they are fully stocked with passengers.
Things to do in Pulau Ubin Island
Cycling in Pulau Ubin
Kayaking
Camping
Fishing
Chek Jawa Wetlands
Climbing Puaka Hill
Private Boat Tour
05 Merlion Park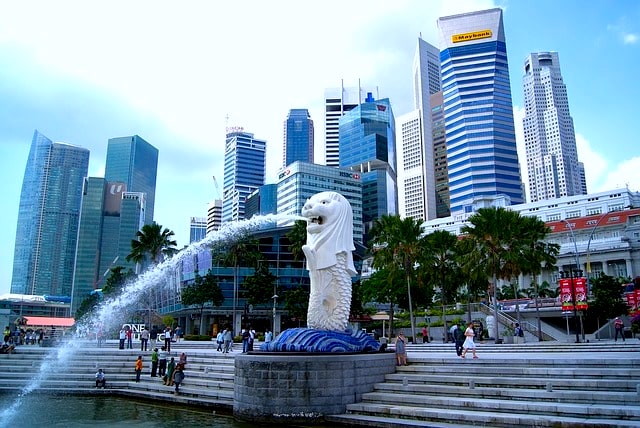 This is the symbol of Singapore because of the unique view everyone knows this place. A legendary monster with a lion's head and a fish's body and tail. Symbolizing the city's humble beginnings as a fishing town and its original Malay name, "lion city," the Merlion is a fitting symbol for Singapore.
A fountain spouts water from the structure's mouth that weighs 70 tons and measures 8.6 meters tall. The "Merlion Cub," which is barely 2 m tall but weighs a substantial 3 tonnes, stands nearby, as do 6 other official Merlion monuments in Singapore. Merlion Park is a great place to snap a selfie in front of the park's famous symbol or to capture the stunning views of the bay from the park's elevated position.
06 Universal Studios Singapore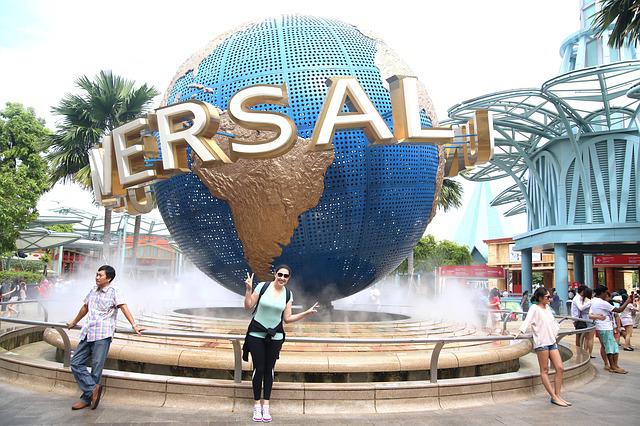 A theme park called Universal Studios Singapore is located in Singapore's Sentosa Island Resorts World. Eighteen themed zones contain 28 different rides and attractions in all. It's one of the Universal Studios parks across the world, with a total of six.
There are 49 acres of Universal Studios Singapore spread within Resorts World Sentosa. Each section of the park is themed to honor a certain setting, movie, or television show. Hollywood, New York City, Ancient Egypt, and Madagascar an excursion are just some options. Lost World, Sci-Fi City, Shrek's Far Far Away, Battlestar Galactica-themed dueling roller coasters, dark indoor coaster, and, Revenge of the Mummy dominate the thrill rides are some of the fiction-themed attractions at Universal Studios.
In addition to a wide choice of rides, from the kid-friendly to the daring, the park offers a variety of dining and shopping opportunities, as well as daily and nightly live entertainment.
Official site: https://www.rwsentosa.com/en/attractions/universal-studios-singapore
07 Clarke Quay
Clarke Quay, Singapore's ancient riverside quay, is located in the Singapore Riverside Area. The quay is located upstream from the Singapore River's mouth and Boat Quay.
Clarke Quay is noted for its top restaurants, night club, and nightlife spots. While there are so many great restaurants to pick from, there are also so many equally great pubs and bars that it will be difficult to decide. It's easy to see why it's popular with locals and visitors alike due to its prime riverside location.
Cruises and River taxis also leave from this location, allowing travelers to enjoy some of the city's ancient bridges and observe monuments like the Merlion from the river. A large bungee-jumping activity, often known as an adrenaline-packed thrill ride, has proven to be The Quay's most popular attraction among younger travelers.
08 Sentosa Island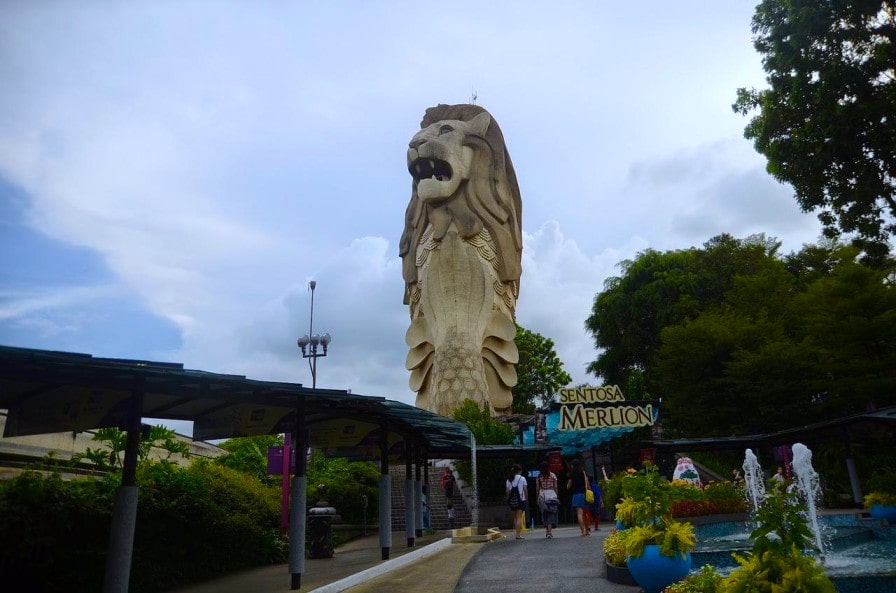 During the Singapore journey, you can not miss Sentosa. This is an entertaining world. So remember to allocate your time to this wonderful island. From my experience, December month is the best month to visit Sentosa. You can participate in the biggest Asian beach party ZoukOut, and more parties and events. Oh my God, that is real chill and crazy party in Singapore and Asia.
Sentosa Island is a place to go if you're looking for a lot of fun in the sun while you're in Singapore, although Singapore isn't exactly recognized for being a beach resort. Visitors at Siloso Beach can engage in activities such as skimboarding, kayaking, and volleyball on free public courts at this beach destination. There are several additional beach attractions, in addition to an aquarium known as Underwater World, at which visitors have the opportunity to swim with dolphins.
The one of Merlion, a famous statue in Singapore, is located on Sentosa Island and is a must-see attraction there. You can ride an escalator up to the top of the statue, where you will be rewarded with breathtaking vistas of the neighborhood. The SeaBreeze Water-Sports and the Flying Trapeze at Wave House are two attractions that daredevils will want to check out. At both of these locations, you will have the opportunity to fly while harnessed to a jet pack that is powered by water.
Official site: https://www.sentosa.com.sg/en/
Suggested Trailoka: Travelers & backpackers must have free traveling apps
09 Singapore Flyer
The Singapore Flyer, the largest enormous observation wheel in the world, is a great place to enjoy high tea. With various packages to choose from, you can be served while taking in the sights of Singapore's skyline and the Straits of Johor, as well as the Indonesian Spice Islands.
There are various ticket packages available for those interested in learning more about Singapore and the history of the Singapore Flyer. All include entry to a multimedia Journey of Dreams Museum. Flights leave Singapore every 30 minutes and arrive at various times throughout the day and night, allowing you to see the city at different times.
Official site: www.singaporeflyer.com
10 Singapore Zoo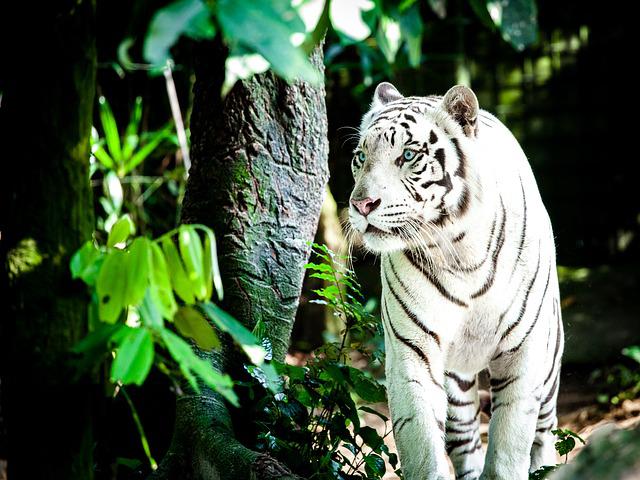 The Singapore Zoo claims to be the world's best rainforest zoo and is a stunning location to visit. In addition to the animals appearing well-cared-for, the facility is immaculately kept, with plenty of greenery and open space for their natural habitats.
Nothing beats a close-up view of the animals swinging through the trees and munching on fruits when it comes to the animals. There is also a huge chimpanzee family, meerkats, zebras, a komodo dragon, white tigers, kangaroos, mole rats, and much more wildlife.
Animal feedings can be observed by visitors. Visiting the zoo will take at least 3 hours, so plan accordingly.
Zoos aren't the only places to get up and personal with animals in Singapore. There are also the River Safari, Night Safari, and Jurong Bird Park. The wildlife parks provide park hopper passes for those who wish to explore them all.
Singapore Zoo Breakfast well with Orangutans offers a unique opportunity to interact with these primates in a small and intimate setting. Travel from your hotel is included in this hassle-free tour, which also includes a half-day at the zoo and an option to have breakfast with the zoo's beloved orangutans.
Official site: www.wrs.com.sg/en/singapore-zoo
Hotels & Foods in Singapore
Luxury Hotels:
Raffles Hotel
Marina Bay Sands
Grand Hyatt Singapore
Singapore Marriott Tang Plaza Hotel
Mid-Range Hotels:
Holiday Inn Singapore Orchard City Centre
Lloyd's Inn Singapore
Aqueen Heritage Hotel Joo Chiat
Budget Hotels:
Victoria Hotel
Champion Hote
Taste & spicy American-style foods
Sunset Grill and pub Singapore
Nightlife and Party Times in Singapore
The nightlife in Singapore is a must-see. Whether it's award-winning martini bars, flashy nightclubs, or world-class music festivals in Singapore, there's never a dull moment here.
Clarke Quay (Night club & entertainment life)
Marina Bay Sands (Unforgettable view & experience)
Zouk
Rooftop Bars
Orchard town & Road
Sentosa Beach Bars & Beach parties
Club Street – Chinatown
Holland Village
Geylang (Taste collection of fruits & Chill with girls)
Gardens by the Bay (Night Gardens experience)
1 Altitude (Highest rooftop bar in Singapore)
Singapore Night Safari (Singapore Zoo)
Wings of Time (Water and fireworks in Sentosa)
Night Markets of Singapore (Chinatown Street, Bugis Street, Tekka Centre, Little India Arcade, China Square Central Flea Market, 409 AMK Market, Bazar Karat, Telok Ayer Market)
Singapore MRT Map
Things to Know Before Traveling to Singapore
Singapore is safe & clean
Public transport is easy when visiting Singapore
Most Singaporeans speak English
Althings not cheap
Avoid spitting in public places
Special rules for women's protection
Don't forget cameras cover Singapore's public places
Has cheap food
Very multi-cultural city
Excellent healthcare in Singapore isn't cheap.
Durian fruit can not transport through public transport
Taxies are reasonably priced (According to Taxies type)
Singapore has a great nightlife
Alcohol is expensive
Chilli Crab & Buffalo wings are amazing
Can take a day trip to another country
Tap water is drinkable
Smallest country and biggest transport hub in Asia
Singapore has lows you may not be used to (Chewing gum in public, Not flushing a toilet, and taking drugs before entering the country)
Take only memories, leave only Footprints