Traveling with jewelry is a terrific way to keep attractive and complement your appearance without taking on hundreds of clothes. If you're a jewelry collector, you're likely to own several necklaces, and choosing the best way to keep them might be challenging. When picking jewelry for a vacation away, one of the most critical issues for most people is how to keep it all arranged without becoming tangled and lost. If you, like many other travelers, wish to learn How To Pack Necklaces For Travel, you've come to the perfect spot.
We've gathered travel hacks and some unique methods to travel with necklaces, and the best part is that most of them don't require you to buy anything because many of them can get found around your home.
Jewelry and Traveling
Most people have made the mistake of carelessly packing their jewelry and hoping for the best when on vacation. When you unpack them, they become knotted up when you get to your destination. Some for fear of theft or damage, many of us choose to keep our beloved jewelry at home because Necklaces can tangle so severely that they become hard to separate. There are several ways to travel with jewelry with a bit of forethought and effort. If you're seeking a method to keep your necklaces, go no further than our guide on How To Pack Necklaces For Travel. Let's get started!
How to store necklaces without tangling – Methods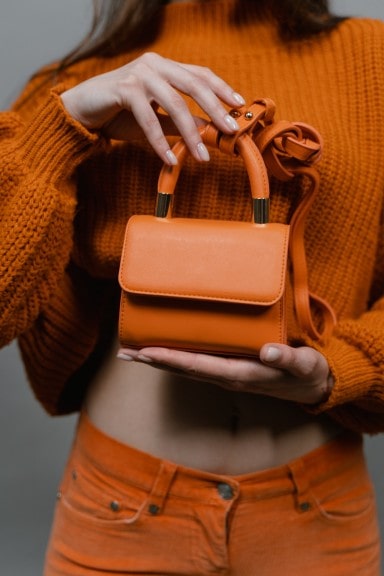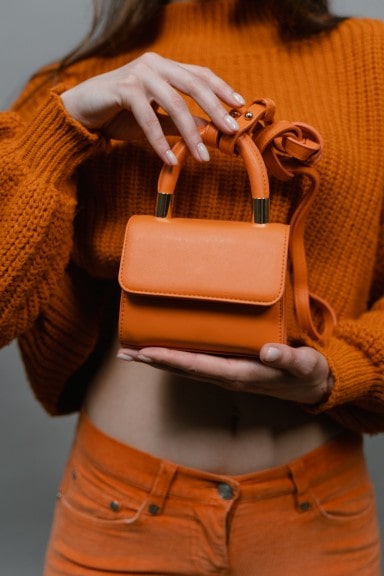 We'll provide you with both paid and free solutions, as well as DIY home hacks for How To Pack Necklaces For Travel.
Note: But It should go without saying that you should never bring any jewelry that you would be angry if you lost or had stolen. When traveling with valuable necklaces, the best option is to keep them in your handbag or personal bag.
Jewelry Organizers
A jewelry box organizer for travel might be a good buy. The sections of these boxes get meant to house certain types of jewelry. They may frequently be secured, adding an added degree of security to your jewelry. Small jewelry boxes for holding a few pairs of earrings and numerous rings are among the various jewelry organizers available.
Vlando Small Travel Jewelry Box Organizer
BAGSMART Jewelry Organizer
It is the case for you if you need a flat-folding travel jewelry case. It features a soft exterior, can carry a variety of jewelry, and is available in seven stylish hues and designs. Polyester material, a sturdy carry handle, and a two-way zipper closing keep your belongings safe and accessible.
Vlando Travel Jewelry Organizer
When traveling, soft jewelry wrappers are ideal for keeping your tiniest and most delicate necklaces tidy. The majority of rolls include a protective cloth to preserve your jewelry from scratching. They also take up less travel room than a giant jewelry box.
DIY Methods on Packing Necklaces for Travel
Method#1: Using Straws
When traveling, straws are an inexpensive and easy method to store your jewelry. Thread the chain through a disposable drinking straw and secure the ends with a clasp. This approach lets you keep your necklace apart from the rest of your belongings, preventing tangling while your luggage bounces about.
Method#2: Using Plastic Wrap
To preserve your valuable jewelry from necklaces in your suitcase, use plastic wrap, a common household item. Plastic wrap is another option for packing your necklaces without allowing them to move and trap. Wrap both ends inwards and seal once they've got set out on a piece of plastic wrap. Remove the covering when you're ready to go, and you're ready to go.
Method#3: Using Bubble Wrap
Bubble wrap is an excellent technique to protect your expensive jewelry. Lay each necklace on a layer of bubble wrap before packing. Fold the edges in carefully, then tape the length of the edges using adhesive tape. Although bubble wrap takes up a bit extra space in your suitcase, the added peace of mind is well worth it.
Suggested Trailoka: Travelers & travel bloggers must-have free Google apps
Method#4: Toilet Paper
A roll of toilet paper may get used to make a necklace holder. Unclasp a necklace and thread it through the roll before re-clasping it. The most excellent part about this method is that you can stack many necklaces on a single roll.
Method#5: Plastic Hangers
Plastic hangers are perfect for displaying beautiful jewelry. Wrap the necklace around the lower rings of the hanger. Finally, place each hanger in a narrow suitcase compartment to keep the necklaces from tangling.
Method#6: Wash Cloth
Layout a washcloth or a fabric napkin on the table. Begin rolling the washcloth and continue rolling until it gets filled. Then, to keep it from unrolling, tape it shut using packing tape.
Necklaces moving & packing tips for travelers
Bonus Tip For Packing Earrings And Rings for Travelling
AUVON Pill Box (Cheap Option)
To stay organized, keep your pills in a pillbox. Pillboxes keep medicine arranged by weekdays, so why not utilize them to keep your accessories organized? You'll have many spaces to fill with earrings and rings, making it a breeze to remain organized.
This plastic case may get obtained in your local pharmacy or on the internet. They'll separate your jewelry and protect it from tangling. A pillbox organizer may also get used to organizing your jewelry by day or outfit using different colors.
Bottom Line
It doesn't have to be challenging to travel with jewelry. If you have little street smarts and know-how, you may travel with your most unique and valuable necklaces, earrings, and other jewelry. Try one of the packing methods we've shared with you the next time you're flying across the country or moving into a new home. That's how to keep necklaces from tangling and how to pack jewelry for a move.
If you plan on doing much traveling this summer, get a case that's designed expressly for packing accessories. All in all, traveling with valuable necklaces requires close monitoring. Keep everything we elaborated in your mind, and knock on us if you need any help. Cheers!
* Trailoka content is free. When you purchase through referral links on our site, we earn a commission at no extra cost to you.