The most beautiful places in Italy have been splashed across the covers of travel magazines, featured on popular TV shows, and snapped by amateur and professional photographers alike. These towns and natural wonders attract millions of visitors each year. With so many places to visit, you'll need plenty of time to see all the famous landmarks like the Colosseum, the Sistine Chapel, Lake Garda, and Sicily's Taormina.
Italy's travel spots are spread all over the country. Because of that, You can find the most suitable places and regions to visit and relax in Italy. So, according to your day plan, you have to select the most important places to plan your journey. Italy is a country of contrast. It is the place where nature can express itself wonderfully and freely without human intervention, with only one restriction: it must respect the wonderful architectural monuments created by man.
The power of art and architecture is immeasurable. It reflects the soul of a people that has been the driving force behind some of the most beautiful creations in the world. Italy is home to many of those pieces, which is why it was named "The Land of Beautiful Art."
We are sure you'll agree that each of these places is definitely worth a visit. What's more, there are many other places in Italy that deserve our attention and deserve to be called "the most beautiful" so we will gladly hear your thoughts on the subject.
There are many places in Italy that still have retained their charm and attraction for visitors, large or small. This list includes some of the most excellent and most beautiful places on the Italian peninsula, where nature has never failed to entice us.
I am a vast Italian fan, and I can assure you there is no shortage of beautiful places to visit. So I decided to create a small list of the most beautiful places in Italy based on my own experience.
01 Lake Como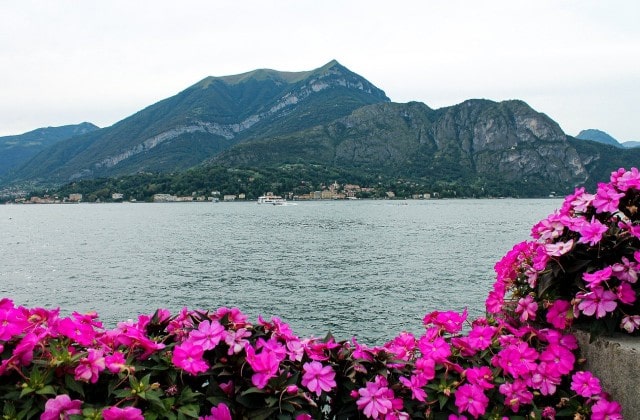 Lake Como isn't just one of the most beautiful places in Italy. It's also one of the most beautiful lakes in Europe. This gem boasts more than 60 villages with a rich.
Lake Como is located between Lombardy and Switzerland, not far from Milan. It's a trendy place among tourists who like to visit places with beautiful nature and luxurious palaces, villas, and hotels. Three million people visit this place per year, showing how much, they appreciate it.
02 Florence
Florence is one of Italy's most important cultural centers, renowned for art, music, and architecture. The city's old town comprises narrow streets lined with palaces and churches. Florence's most famous landmark is the dome built on top of the cathedral, known as the Duomo di Firenze, which has been called "the crowning achievement of Italian Renaissance architecture."
Read more: 10 Most Beautiful Places in Florence
03 Piazza dei Miracoli
The Piazza dei Miracoli is Italy's most stunning squares. The square is part of an architectural complex consisting of three famous buildings: the Duomo, Baptistry, and Campanile (Leaning Tower). All three buildings were built during medieval times and were designed by one architect. The square itself is dominated by the Campanile, which has a breathtaking view from the top. This iconic leaning tower has attracted tourists worldwide for centuries – nowadays, more than 4 million each year!
Pisa Cathedral
The Pisa Cathedral, the oldest of the three buildings in the plaza—the others being the Pisa Baptistry and the Campanile, or "Leaning Tower of Pisa"—is a medieval Roman Catholic church consecrated to an Assumption of the Virgin Mary. It is located in Piazza dei Miracoli in Pisa, Italy.
Pisa Baptistry
Baptistery of St. John in Pisa is a Roman Catholic church in Pisa, Italy. The building began in 1152 to replace an earlier baptistery. It was completed in 1363, making it the second structure in the Piazza dei Miracoli after the Duomo di Pisa and its freestanding campanile, the iconic Leaning Tower of Pisa.
Campanile (Leaning Tower of Pisa)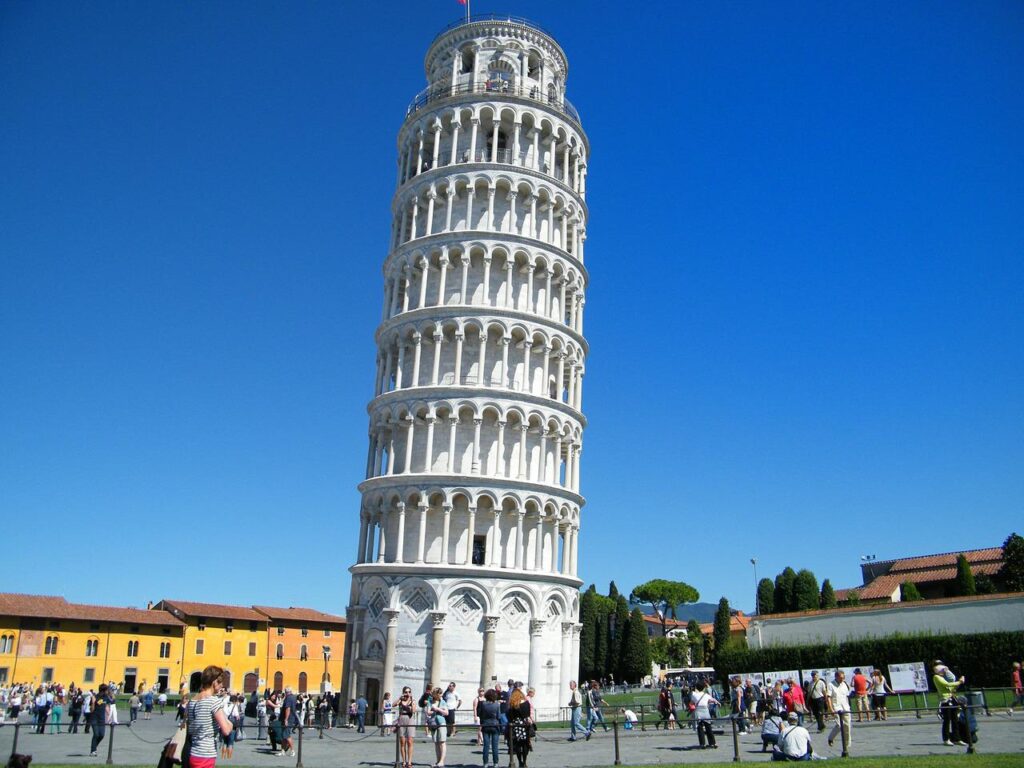 Known as the Campanile of Pisa Cathedral, the Tower of Pisa (or Leaning Tower of Pisa) is a freestanding bell tower. As a result of structural difficulties at the base, it leans approximately four degrees to one side.
04 Venice
Venice is one of the world's most famous and romantic cities, both for its architecture and atmosphere. This city lies on 118 small islands separated by canals and linked by bridges. St Mark's square is the heart of this city and among its many attractions is the Doge's Palace.
Read more: 10 Most Beautiful Places in Venice
05 Rome
Rome was the center of a massive empire that spanned much of the world. And millions of visitors visit each year to see its many sights, including the Vatican City and its museums and spectacular ancient sites such as the Colosseum, which was used for gladiator fights in Roman times. Rome has been associated with some of the greatest artists ever to have lived, from painters.
Read more: Most Beautiful Places to Visit in Rome
06 Tuscany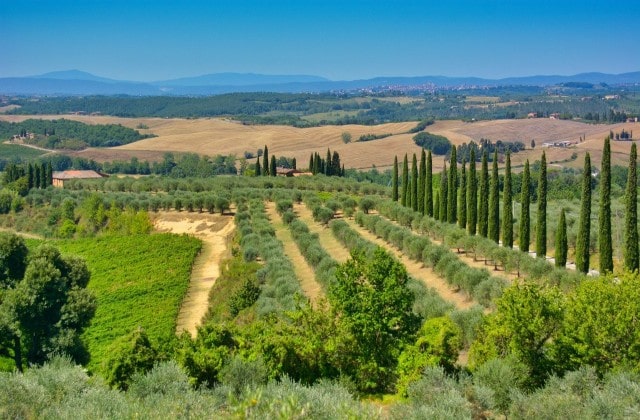 Tuscany is a region of Italy, home to the Renaissance city-states of Florence and Siena, Cinque Terre, and countless other treasures.
Italy's most beautiful region is a land of rolling hills, vineyards, olive groves, cypress trees, and historic cities dotted with frescoed palazzi and grand cathedrals. Tuscany has inspired writers and artists for centuries—it was here that Dante wrote his Divine Comedy in the 1400s; Michelangelo created some of his best-known sculptures in Florence; and Botticelli, da Vinci, and Donatello all lived and worked here.
07 Naples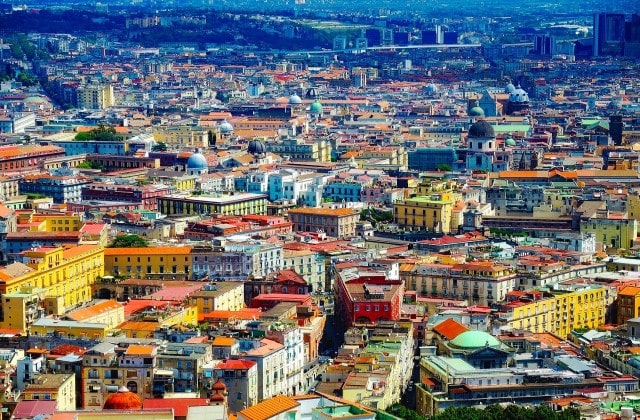 Naples is one of the glories cities in Southern Italy. It is Italy's third-largest municipality after Milan and Rome. Filled with ships from all over the world, it is one of the most impressive sights in Italy. One of Europe's most significant historical hubs and several museums, notably the National Archaeological Museum, are also located in the city.
Read more: Most Beautiful Places in Naples
08 The Amalfi Coast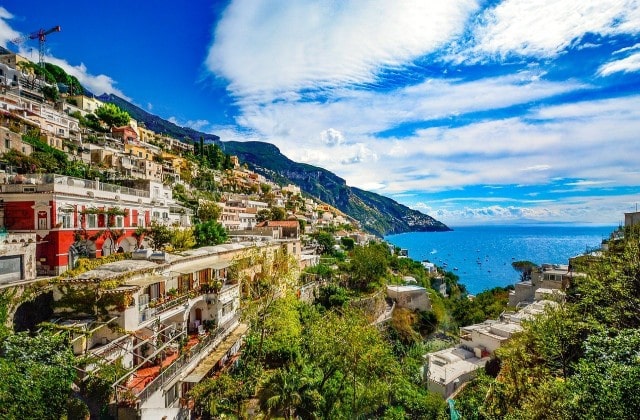 The Amalfi Coast has many small towns, including Ravello, Amalfi, and Positano, all connected by roads carved into cliffs. Here you can dine on fresh seafood or enjoy views from overlooks such as the stunning Minori viewpoint overlooking the entire coast.
09 The Colosseum, Rome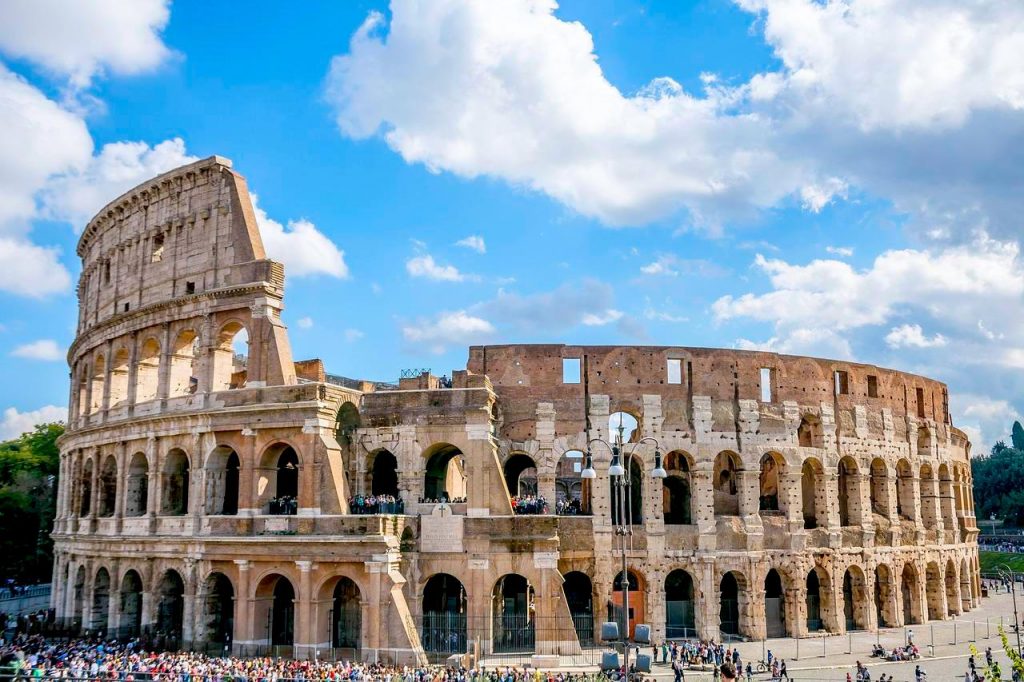 It's one of the most well-known sights in the Italian capital. It was built in 70-72 AD by the Roman Emperor Vespasian, who wanted to give his people an amphitheater for spectacles involving fights between human beings and wild animals. Later, it was also used for gladiator fights, as well as for public executions. UNESCO has designated the Colosseum as a World Heritage Site. This is one of the world's most impressive ancient structures, and it deserves that reputation.
10 Saint Peter's Basilica, Vatican City
Saint Peter's Basilica is 'the heart' of Vatican City. It was built between 1506 – 1626 by orders of Pope Julius II and designed by Donato Bramante while Michelangelo painted its ceiling depicting scenes.
Suggested Trailoka: Best Regions to Visit & Relax in Italy
11 Dolomites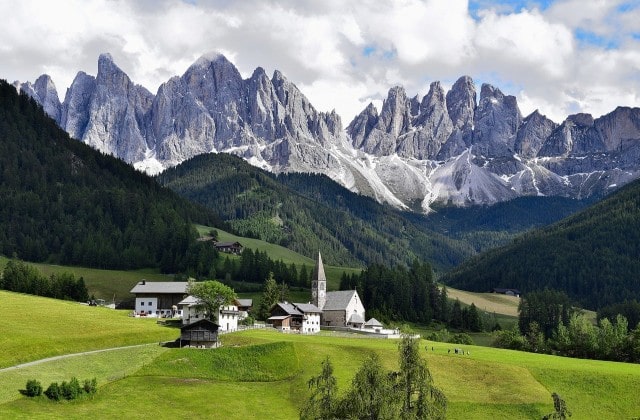 The Dolomites are a component of the Southern Limestone Alps in northern Italy. This territory is one of the most popular tourist destinations because of its scenic panorama and incredible mountain peaks. People come here to enjoy magnificent views, ski, or hike on top of the mountains. The Dolomites are also home to many rare species of plants and animals, protected by law since over 70% of this territory is a national park.
12 Via Krupp, Capri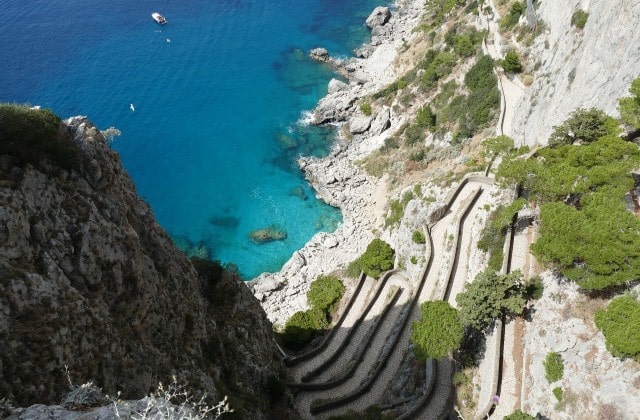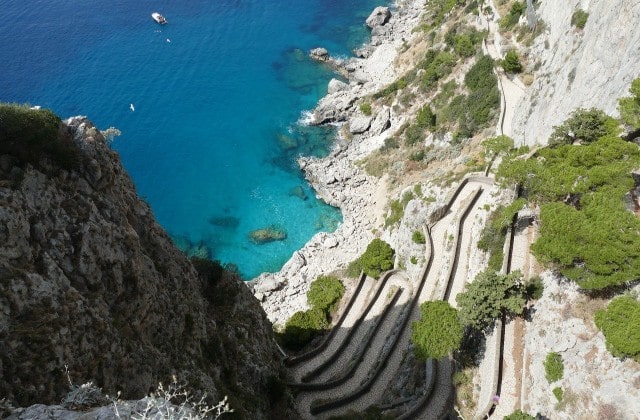 The Via Krupp is a medieval paved footpath on the island of Capri that connects the Charterhouse of San Giacomo and the Gardens of Augustus region with Marina Piccola. The walkway, which was constructed by the German entrepreneur Friedrich Alfred Krupp, climbs around 100 meters in elevation over a short distance.
Via Krupp's switchback bends are no longer accessible due to the risk of boulders falling. However, the scenery from the top is still beautiful. Explore Capri's most incredible views from the Augustus Gardens, located high above the island.
13 Manarola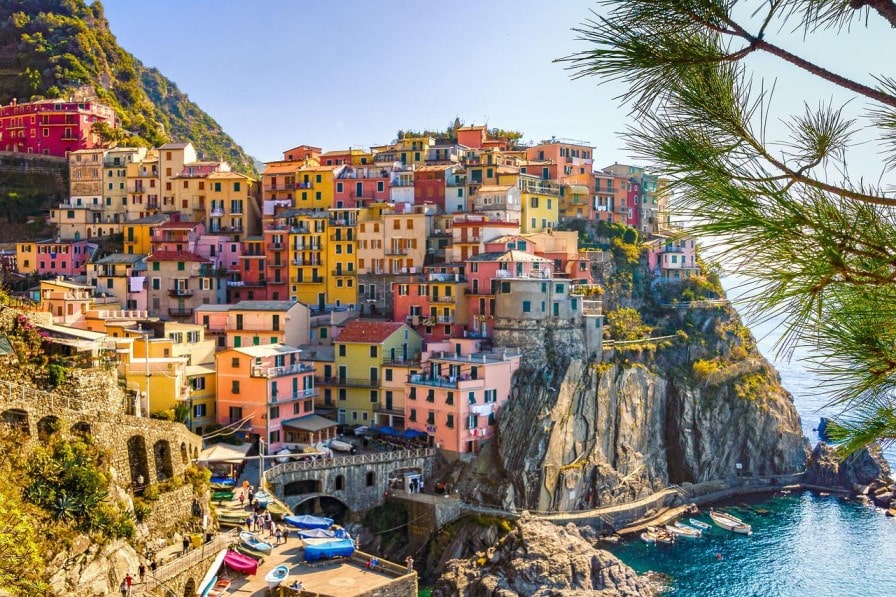 Manarola is a hamlet located in the province of La Spezia in the region of Liguria in the northern Italian region of Italy. It is a frazione of the larger community of Riomaggiore. With only 353 people living there, it is the second smallest of the famous settlements that make up the Cinque Terre visitors visit.
Take only memories, leave only footprints
Share with Your Travel Pocket List
Lake Como
Florence
Piazza dei Miracoli
Venice
Rome
Tuscany
Naples
Amalfi Coast
Colosseum, Rome
Saint Peter's Basilica, Vatican City
Dolomites
Via Krupp, Capri
Manarola