The land now known as Italy is a natural wonderland unlike any other in the world. You won't be able to complete your journey through Italy in a few days or even a few months. As a collection of our travel bucket lists, Italy has acquired the world's best natural spots, most beautiful places, most historical places, and most secure places.
Sometimes you hear about Rome, Florence, Venice, Naples and a lot of famous and attractive places in Italy. With our "Most Beautiful Places in Italy" post, you can see and travel to the most beautiful places in Italy.
But if you find calm and relaxing places in Italy, you have to find less famous places to plan your journey. So we decided to offer the most relaxing places in Italy for your easy selection, and you will find absolute relaxation in these places.
Italy offers a lot of places according to your choices. Every region is unique compared to the others, and each one provides a variety of wonderful things to do and scenery in Italy. We filter and collect the best regions, unique spots, and relaxing panoramas for easy selection and must-see places during your Italian journey.
Our Italy's relaxing travel guide mainly focuses on 4 areas that are
All areas are equally beautiful in Italy, but Their beauty changes according to history, nature, and structures. So Let's see about Italy's best spots for visiting and relaxing.
Geographically, Northern Italy has some of the most stunning European lands. The outstanding feature of Northern Italy is the variety of its landscapes, which range from the snowy peaks of the Alps and their glacial lakes to the warm sands of the Riviera and the Adriatic. Many cultural and culinary treasures, like Leonardo da Vinci's "The Last Supper," are hidden among the region's cities and scenic surroundings.
Breathtaking scenery, including the Alps and the Dolomites, large, crystal-clear lakes, rolling hills covered in vineyards, rocky coasts, and charming medieval cities and architecture. Here are the best-selected regions of many places to visit to get you thinking about planning a trip there.
Aosta Valley (Valle d'Aosta)
Piedmont (Piemonte)
Lombardy (Lombardia)
Trentino-Alto Adige (Trentino-South Tyrol)
Read more: Best Relaxing Things to do in Northern Italy
The northeastern part of Italy is one of the country's most prosperous and well-liked areas. Travelers travel to the Veneto and Rimini beaches in the winter and Venice, Verona, and Bologna, as well as the Dolomites, a popular ski destination, in the summer. There is also the independent city-state of San Marino in the northeast.
Humans have settled in the rich Adige and Po river basins and along the country's long coastline, shielded by a steep mountain range and a combination of water and mountains, since prehistoric times. So, the region's cultural, economic, and religious hubs had an impact beyond Italy, resulting in a steady collection of riches and cultural history over the centuries.
Here are the best selection regions of northeastern Italy.
Veneto
Friuli-Venezia Giulia
Emilia-Romagna
Liguria
Read more: Best Relaxing Things to do in Northeast Italy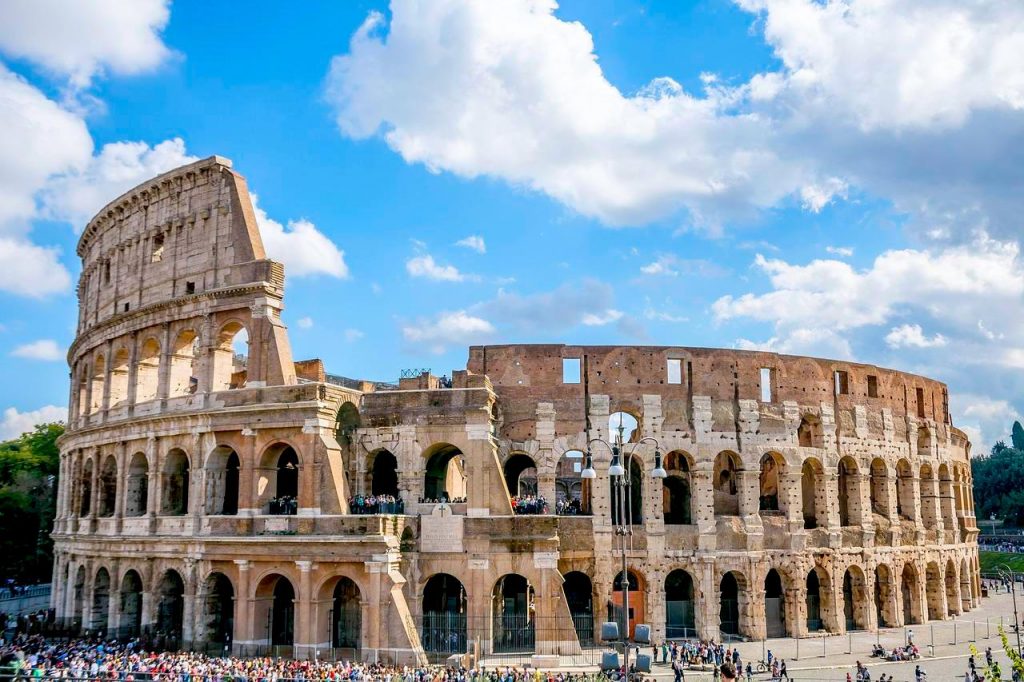 Everything you could want on a vacation to Italy can be found in central Italy. When you've had your fill of Rome's ancient monuments and crowded streets, it's time to venture outside the city to visit the medieval towns of Perugia and Assisi.
Beautiful Orvieto, perched dramatically on a cliff, is the ideal setting for sampling the area's signature crisp white wines. The regions of Abruzzo and Molise can be found on the other side of the Appenines, and they offer a strikingly different landscape. Travelers looking for a change of scenery will enjoy Abruzzo and Molise's stretch of the Adriatic coast, which includes the Alpine peaks of the Gran Sasso, the beauty of Italy's national parks, charming medieval hill towns, and more.
Find below regions for selecting your visiting and relaxing places in central Italy.
Tuscany (Toscana)
Umbria
Marches (Marche)
Lazio
Abruzzo
Molise
Read more: Best Relaxing Things to do in Central Italy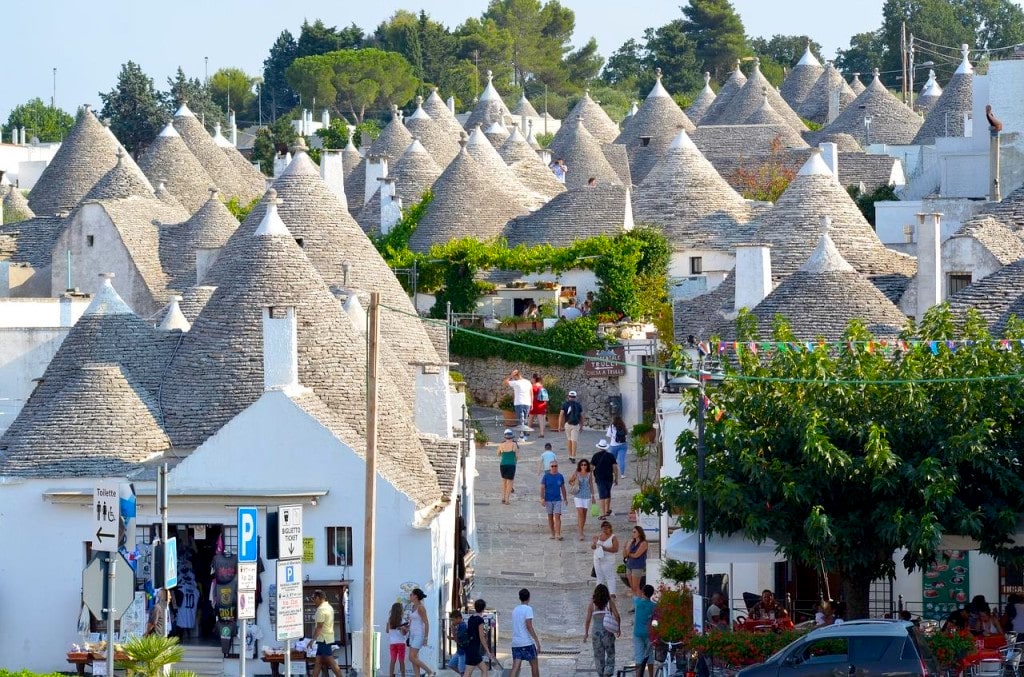 Mezzogiorno literally means "midday," and it is used to refer to the southern region of Italy. This area has a long cultural tradition and is widely recognized as a major cultural epicenter. Many of Italy's earliest settlements can be found in this area. You can find numerous archaeological sites from when the land was still part of Ancient Greece.
The area's rich history is a significant draw for some visitors. However, many visitors are drawn by the region's Mediterranean climate and laid-back island atmosphere.
Check out some of the best-known tourist destinations in Southern Italy.
Campania
Apulia (Puglia)
Basilicata
Calabria
Read more: Best Relaxing Things to do in Southern Italy
Best Time to Visit Italy
May, June, September, and October are the peak time for a visit to Italy. They are the most expensive and most crowded times to go. These months offer the best of both worlds if you can stand the crowds: peak season convenience and pleasant weather.
If you find a relaxing environment, pleasant weather, and low crowd levels Late May or early October is the ideal time to visit Italy. There is a significant temperature difference between these months and the hotter summer months that come in between them. Discover the north and south, the cities and the coast, and the mountains with complete ease during these times.
Weather of Italy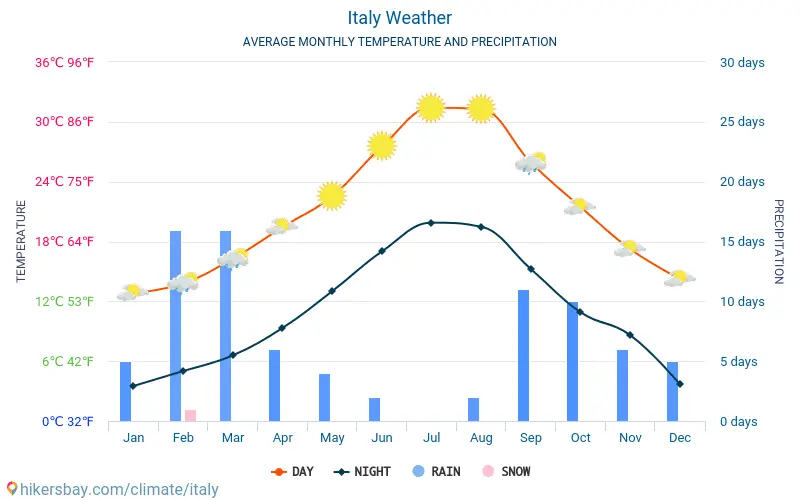 Useful Links
Most beautiful places in Italy (Top travel spots in Italy)
Best Relaxing Things to do in Northern Italy
Best Relaxing Things to do in Northeast Italy
Best Relaxing Things to do in Southern Italy
Best Relaxing Things to do in Central Italy
Best Safe & Relax Campgrounds In Europe
Best Things to do in San Giorgio Maggiore, Venice, Italy
10 Most Beautiful Places in Venice (With Relaxing Spots)
Best Things to do in Grand Canal, Venice – Travel Guide
10 Most Beautiful Places in Florence (With Relaxing Spots)
Most Beautiful Places to Visit in Rome (With Relaxing Spots)
Most Beautiful Places in Naples (With Relaxing Spots)
Take only memories, leave only Footprints