Europe Camping is a real joyful experience to enhance your life qualities. It will gain happiness to you and your family. People who love the great outdoors can take a weekend camping excursion to enjoy the fresh air, picturesque mountains, and pristine lakes and streams. To top it off, you may enjoy beautiful landscapes, picnicking, hiking, fishing, swimming, and various other activities. Perhaps you're wondering why I missed the best camping near me so that you can find the best camping sites around the world. From this, We offer 29 Campsites in 11 countries for your easy selection.
So, when are you going to start? You can escape from the ordinary grind by finding your park, pulling out your tent, a bear-proof cooler, and some pals. Due to the situation of COVID-19, several campgrounds are closed or operated at reduced capacity, so check the campground website before you plan your trip. Also, do not forget to pack your camping gear properly before camping.
Find your favorite campground country
France Campgrounds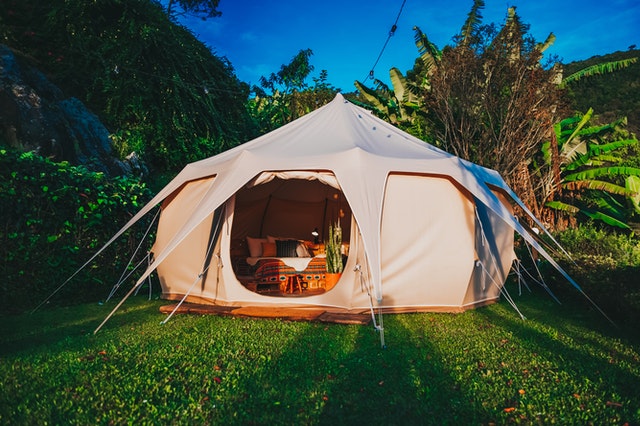 Le Clos Du Lac, France 
In Saint-Apollinaire in the Hautes-Alpes in Provence-Alpes-Côte d'Azur, an extremely popular French destination because of its high amounts of sunshine, its diverse landscapes, and cultural legacy, the campsite LE CLOS DU LAC is situated. This is located on the very edge of Écrins public park, at 1,485 meters. This area along the Serre-Ponçon lake may be enjoyed for a day out, swimming or fishing, and has a large assortment of mountain biking tracks for enthusiasts. Kids can play in the campsite playground, the greenhouse, and the butterfly exhibit. The observation is sound around sunset.
Le Chant-Hibou, Auvergne Audes, France
LE CHANT-HIBOU campsite is situated in Audes in the Allier region of Auvergne-Rhône-Alps, a superb locale for mountain climbing enthusiasts. It is located 3 kilometers from the Roueron pond, 3 kilometers from the Le Cher River, and 500 meters from the forest. If you go camping in France, you should try this campsite.
La Pointe Brittany, France
La Pointe is located outside the charming village of Châteaulin and close to a bend in the Aulne River where trees flank the waterway. The kids have a lot of room to play. There's a separate living room that doubles as a cool-down area, outside furniture for relaxing, and a handy fridge-freezer. If you're considering having a barbecue, You can hire them. Additionally, daily boulangerie deliveries and fresh veggies and eggs from the kitchen garden are available. Along with the forest, a canal route is a perfect place for a jog, a walk, a bike ride, or fishing.
Le Château De Rochetaillée, France
Camping in a French Alps valley is a fantastic thing. The top choice for cyclists because of its perfect location for biking adventures. Hikers will be thrilled to know that they can go sightseeing in the Massif des Écrins, near them.
Le Soleil Fruite, France
Le Soleil Fruité is a trendy spot for children's households. A campground for making buddies On top of that, the organized campsite is the best in upkeep, service, and ambience.
Domaine Du Lac, France
The DOMAINE DU LAC campsite, located in the Dordogne area of New Aquitaine, offers an extensive array of environments. It is near the lake, and the beach is right next to it. There are several sports things to do while at the campsite, including mini-golf, tennis, volleyball, and table tennis. There are activities and events, dancing evenings, and a children's club at the camp. As well they have heated pools and outdoor pools for swimming.
Les Mouettes, France
The Carantec coastal resort is located in the beautiful Brittany region, just 20 kilometers from Roscoff. You may find some spectacular beaches and great views over Morlaix Bay along the heavily protected shoreline. At the shore of the lake and surrounded by nature, Les Mouettes is a campground. Located in Brittany, it is home to the largest water park in the region, an aquatic park with a tropical ambience that is a dream for families.
Le Parc Du Val De Loire, France
Between Blois and Amboise, Touraine is 2 hours south of Paris and is a very distinctive place to visit with its unique light, vineyards, peaceful way of life, and its Loire châteaux: Chenonceau, Chaumont, Cheverny, Chambord, and the ZooParc de Beauval. A remarkable position in a UNESCO-listed region.
Aluna Vacances, France
This is the best place for families and older kids. Teenagers mostly like these places because they can ride boats. You can gain real entertainment and plays with children in this.
Suggested Trailoka: 10 Best Visiting & Relaxing Places in France
Netherlands Campgrounds
Olde Kamp, Ansen, Netherlands
The D'Olde Kamp campsite in Ansen, Drenthe, is a wooded site with accommodation. The campsite has identified areas and well-shaded pitches. Hikers can hire cabins and bungalows to stay in.
Holiday park Luttenberg, Netherlands
Located in the picturesque Sallandse Heuvelrug is the Vakantiepark De Luttenberg, which is on the very border of a forest. A campsite with a tranquil environment for children. The rural scenery around this town is ideal for lengthy bike rides or trekking expeditions. There are other activities you can do at the campsite as well. The largest nature reserve in Overijssel, National Park de Sallandse Heuvelrug, is situated between Holten and Hellendoorn. You may enjoy the vistas of the rolling hills, the moors, and the woodlands and spend hours on end exploring.
Belgium Campgrounds
Setting up camp De la Cascade, Coo, Belgium
Enjoy a hot, tasty cup of coffee while overlooking the Amblėve River and eating a freshly baked croissant. Get in feel with nature on your own two feet or with the help of a bike as you stroll through the lovely Ardennes. You can go fishing or kayaking or cool off in the river while doing some dam-building with the kids. Whether it's football, walking by the lake, cooking by the campfire, or sipping a beer in the local pub, it's all here.
Austria Campgrounds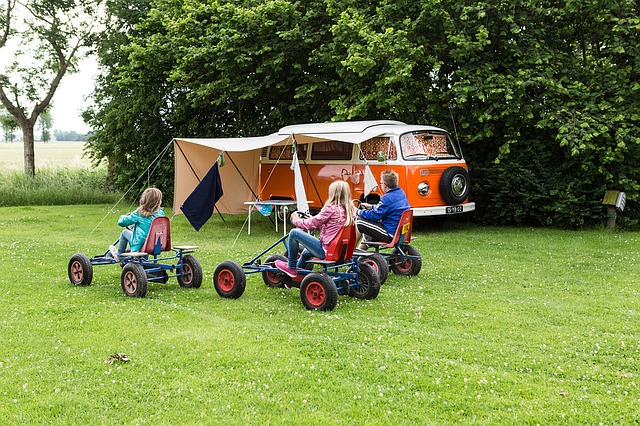 Setting up camp Bregenz, Austria
This is surrounded by nature on a picturesque lake, and this establishment is at the bottom of Lake Constance beach's scenic. Lake Mehrerauer and the Bregenzerache estuary make up the camping site's natural reserve surroundings. A pedestrian and bicycle route also separates it from the shores of Lake Constance. Sunbathers and swimmers are invited to spend time relaxing in the expansive sunbathing area. In addition to trees, our site provides shady spots as well as sunbathing locations.
Am Waldbad, Austria
This is a breathtaking campsite in the Southern Alps. You will be impressed by the magnificent mountains surrounding this campsite. You can easily visit towns like Spittal and Lienz, which are just a short distance away. The campground offers a large swimming pool complex with a 45-m waterslide, a hot tub, a fast and a separate children's pool. There is also a playground for more minor children on the premises.
Germany Campgrounds
Camping Zur Mühle, Black Forest, Germany
The campsite Zur Mühle is situated in the woods and by a river/stream near Wolfach, Baden-Württemberg. This hilly campground with terraced sites and campsites with sloping grounds features grassy fields with shade, fields without shade, and fields with partial shade. For adventurous tourists, the campground has guided walks and a range of cycling paths. You will have to swim in the local river/stream.
Italy Campgrounds
Camping Agrituristico Carso Trieste Italy
This has an excellent farm campsite with 20 large pitches. You can pick the vegetables yourself or buy them in the shop. The management is of three ladies, two sisters, and the mother. 160m from the highway. Camping Agrituristico Carso campsite has 20 touring pitches and one permanent pitch.
Continental Camping Village, Italy
It is near the village of Mergozzo in the foothills of the Italian Alps, which is regarded as Europe's cleanest lake. Camping Continental Lido is one kilometer from Verbania Palazzo Train Station and nine kilometers from the town of Stresa. The campsite is roughly 50 kilometers from the major and famous city of Milan. People who enjoy physical activity can have a fantastic time here. In addition to swimming in the lake, you can swim in the pool, which is of a more generous size. Some more sports/activities available include beach volleyball, basketball, tennis, and boat rentals. You can enjoy Italian cuisine at a pizza place and a restaurant, both in the vicinity. There are still great beverages available when you're in the pool or on the beach.
Barricata  Holiday Village, Italy
Barricata Holiday Village is found in a lush 12-hectare park right on the waterfront in the middle of the Po Delta Natural Park. One kilometer of pristine private beach, "Scanno Delle Conchiglie," may be found in the town. There are three swimming pools, a sports field, café, bazaar, grocery, playground with inflatables, entertainment, nighttime shows, and a kids' and junior club to enjoy.
Toscana Bella, Italy
Camping Toscana Bella is a lovely campsite in a forest of 60,000 square meters bordered by lush pine trees. You'll find stunning beaches within walking distance and a fantastic swimming pool at the camp. Located among major cities like Pisa, Florence, Lucca, and Siena, the campsite is located on the Etruscan Coast.
Laguna Village, Italy
The Laguna Village Campsite is a perfect choice for a family vacation where everyone can have an exciting experience. 1,000-acre nature reserve with views of the Adriatic Sea and Caorle Laguna. It's a picturesque campsite for families nestled in beautiful woodland, with plenty of shady spaces available. The facility features multiple facilities, including a fabulous swimming complex with a kid's pool, water slides, and Jacuzzi-like relaxation places.
Spiaggia e Mare, Italy
You can also select from a choice of activities for a trip to Porto Garibaldi with its sunny, sandy, and seaside attractions. This holiday park is located in a prime location: You absolutely must visit Ferrara, a historic city and UNESCO World Heritage Site with its old city centre, Chioggia, a fishing village of note, Ravenna, where buildings are adorned with mosaics, and Venice, the internationally renowned water city, and San Marino, a mini State.
Park Albatross, Italy
The Albatros Camping Park is a family-friendly vacation destination that sits along the Tuscan coastline near San Vincenzo, one of the most beautiful shores in Tuscany. The campsite is in a mountainous pine forest, about 800 meters from the beach. This is a superb campsite for families with children of all ages. The swimming lagoons, the surprising climbing forest, and the different entertainment schedule keep everyone entertained here.
Suggested Trailoka: 12 Most beautiful places in Italy
Switzerland Campgrounds
Unforgettable Camping in Lindenhof Bern, Switzerland 
The Lindenhof is a campsite that is labelled a top spot by numerous European sources. Located just beside a farmhouse and with a great forest of fruit trees providing shade, it's rather idyllic. The equally stunning views of the Biel Lake and the Jura's vineyards and bleak hills on the opposite side are as popular.
Luxembourg Campgrounds
Camping Val d'Or Enscherange, Luxembourg
Discounts are available during the low season. On-demand off-season opening time The Val d'Or campground is situated alongside a river in Enscherange. Each of the pitches features shade, shade-free, and a mix of both. Those who want to take some time out might book themselves a mobile home, a hut for hikers, an apartment, or a bungalow. A playground and sports pitch are available at the campsite.
Croatia Campgrounds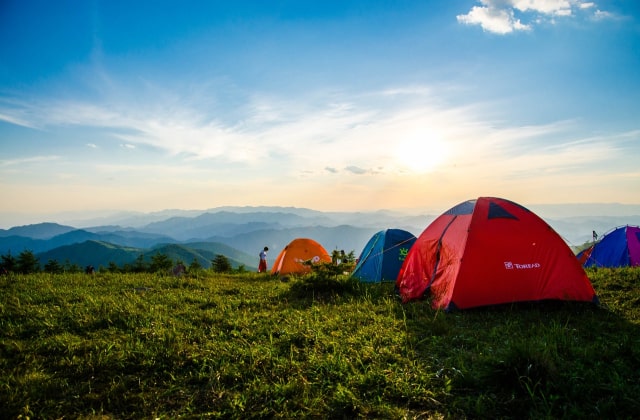 Strasko, Croatia
The campground of Straško sits amid a wood of oak, pine, and olive trees on the island of Pag, two kilometers from the center of Novalja. Everything you need to make meals at home, from fresh veggies and seafood to homemade bread and knickknacks, is available here. There is a miniature zoo with various animals, including donkeys, Vietnamese pot-bellied pigs, turkeys, wild bunnies, horses, and turtles. You feel like you've been transported back to nature when surrounded by animals here. At the campsite, you may rent a bicycle and explore the lovely island by pedaling about.
Bijela Uvala, Croatia
Camping Bijela Uvala has plenty of attractions for all members of your family, and organized lot of activities, swimming pools, sports facilities, cafés and restaurants, and everyone will be entertained. The entire campsite is lined with pebbles, rocky beaches, and paved pathways. Your pitching speed will not be affected by the heat because of the trees' plentiful shade. Walking distance from the center of Poreč, a town brimming with history and other things to do, is the beach. You are invited to bring your pet.
Zaton Holiday Resort, Croatia
Zaton Holiday Resort is a well-known campground in this Croatian province. It offers some of the most luxurious camping available. This wonderful sandy beach is well-kept and picturesque. The campsite is only a short drive from Zadar's highway. The beach is level so that kids can play in the water without worrying about any steep drop-offs. In addition to its magnificent features, the campsite has a heated swimming pool and a separate children's pool with water toys. In addition to having camps, the park features grocery stores, restaurants, watering holes, vegetable vendors, souvenir shops, and even a newspaper stand. The internet is available at Camping Zaton Holiday Resort and windsurfing, tennis, diving, and fitness activities. Don't miss out on live entertainment; it's where the real fun is.
Suggested Trailoka: 12 Best visiting and relaxing places in Croatia
Slovenia Campgrounds
Sobec, Slovenia
The site of Camping Šobec is certainly truly unique. Campers can find this camping on untamed land with several trails and plenty of trees. The Sava Dolinka river is located here in the heart of a pine forest where you camp. The sounds you hear are nature and the river; there are no busy roads nearby. Bled, a town highly known for its tourism, is located a mere 4 kilometers away. Amusement is on offer. There are more sporting activities available.
Spain Campgrounds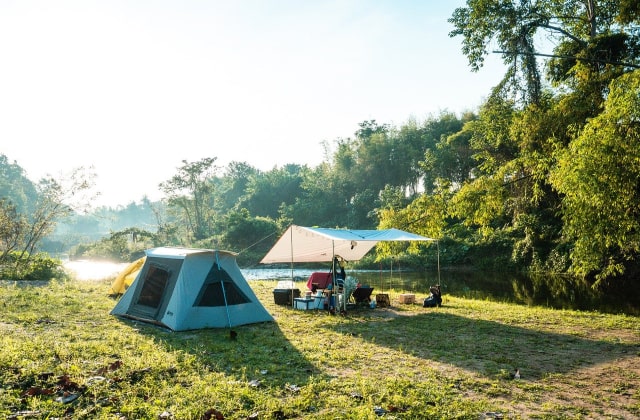 Las Dunas, Spain
Las Dunas is situated in the scenic Bay of Roses, on the well-known Costa Brava in northeastern Catalonia, directly adjacent to a big, sandy beach. The region's lovely villages, picturesque seaside towns, fine sandy beaches, and – inland – various nature reserves characterize it. The Mediterranean climate will make your camping trip much more delightful. Find more…
This is the end of our "Best Safe & Relax Campgrounds List in Europe." So, before the camping trip, you must prepare your backpack and equipment. We have provided a camping checklist and tips for your fast and easy preparation.
Useful Links:
Camping guides and Camping tips for beginners
Take only memories, leave only Footprints