If you are an outdoorsy fantasized about the hills and mountains looking up to beautiful views after a challenging climb, Dolomite hiking should be on your bucket list. The Dolomites are close to the Northern Italian Alps, a mountain range with beautiful valleys, beautiful meadows, crystal clear lakes and delightful villages. Hiking in the Dolomites presents you with a whole package vacation and one of the best places to spend your holidays. If you need to experience the best views when hiking to the Dolomites, spending 5 to 7 days is ideal. You will need a complete itinerary to spend the days there and to make yourself comfortable during the stay. Stick with the article until the end to find out what to pack for Dolomites hike, stick with the article till the end.
How Difficult is Hiking in the Dolomites?
Hiking in the Dolomites is not hard and not that much easy as well; the trails are medium with less strenuous climbs, but it can also depend on the season and trails you hike in. But regardless of being summer or snowy, the sceneries and landscapes when hiking to the Dolomites will never fail to impress you. However, you will face steep inclines and points that can be challenging even to turn; when you encounter these situations, ensure you don't look down.
What to Pack for Dolomites Hike- checklist?
It is essential to follow a planned route if you are staying a few days away from home, especially if it is a hike, as you need to expect the least facilities in the area. If you are here to spend the vacation hiking in the Dolomites, you must checklist what you have packed. Track your essentials from the list below before hiking in the Dolomites.
However, the checklist breaks into segments since it is a 5 to 7 days journey; below is the list you will need while hiking.
Hiking Shoes
It gives a good grip on your soles when climbing strenuous steps and protects your legs from possible injuries.
Long Socks
The socks keep your soles cushioned to the hiking shoes reducing the strain on the feet. Socks help you keep your leg warm and comfortable while hiking to make the journey easy.
Hiking Pants
Hiking pants are breathable and comfortable, with multiple pockets to carry quick access tools.
Jacket
If you are hiking in the winter, wearing a jacket will reduce the effect caused by harsh weather conditions, like wind, rain, snow or cold.
Sweaters
Wearing sweaters is good for sun protection, reducing direct sunlight's effect on your bare skin while hiking. You will feel less dehydrated and keep your body warm when hiking in the Dolomites. Sweaters can be used in the summer and winter to protect yourself from the weather.
Pocket Knife
In an emergency, a pocket knife will be necessary to cut down ropes, branches or twigs.
Sunglasses
To protect yourself from the sun's glare and dust in the summer.
First Aid Kit
Accidents are normal when climbing hills, so a first aid kit will be most useful when hiking in the Dolomite. Always carry band-aids, bandages, scissors, antibiotics, insect repellents and painkillers in your first aid kit.
Water Bottle
You will need to keep yourself hydrated throughout the Dolomites hike, especially in the summer; thus, carrying a water bottle is the best way.
Suggested Trailoka: Is Dolomites Dangerous? Understanding Potential Risks & Precautions!
Clothing requirement for a Dolomites Hike
Tracks shoes
Flats
2 pairs of socks
Undergarments
Extra hiking pants
Hiking shorts
Cap
Hat
Hoodies
Sleeveless t-shirts
Nightwear
Rain Jacket
Swimsuit
Bathrobe and towels
Neck Pillows
Tech essentials you will require for a Dolomites Hike
Torch
Batteries
Portable Power banks
USB cables
Phone and camera
Required toiletries for a Dolomites Hike
Hand sanitisers'
Bandages
Shampoo
Shower gel
Combs or brush
Toothbrush
Toothpaste
Deodorant and fragrances
Makeup
Sanitary napkins
Paper towels
Moisturizer and sunscreen
Tweezers
Lip balms
Painkillers '
Antibiotics
Insect repellent
Eye drops
Hair bands or ties.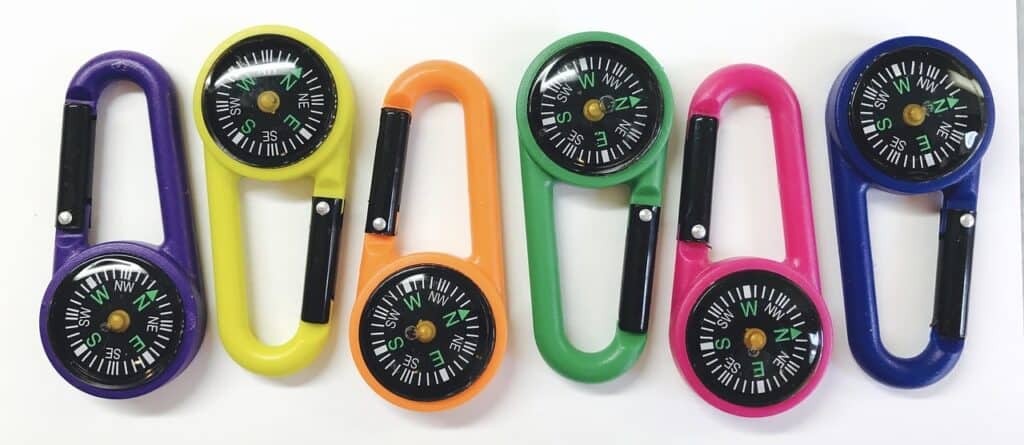 Which Navigation Tools Should I Bring for a Successful Dolomite Hike?
Though we are accustomed to using navigation on our smartphones, carrying a compass and a map is essential when hiking. You will be able to print the Dolomites area on paper and follow the routes using a compass in the absence of a smartphone. If not, you are using an old GPS tool; it also comes in handy to track down the path you came and check the route.
FAQ
Do I Need Hiking Shoes for the Dolomites?
Hiking shoes are crucial when hiking in the Dolomites as they provide the necessary support for your legs and a good grip on your feet. Hiking shoes are also safe even though there are no sharp inclines, which reduces the minimum risk and injuries caused to the legs.
What Month is Best for Hiking the Dolomites?
Hiking in the Dolomites is beautiful regardless of the season. However, the most beautiful scenery can be witnessed if you visit in the summer. It usually falls best in the second weekend of June until the second last weekend of September.
How Many Days of Hiking in the Dolomites?
It is usually impossible to complete hiking in the Dolomites in a single not at least 3 days. If you need to experience the best during the hike, spending at least 5 to 7 days is recommended. While 12 days is the best if you want to experience everything, it makes one of the best vacations in your life.
What to Wear in the Dolomites in October?
If you plan to hike in the cool weather Dolomites in October, you must be vigilant about the environment. The weather in October can be unstable because of the heavy snowstorms; thus, ensure you are well-prepared before starting the journey.
When hiking to the Dolomites in October, you need to keep yourself comfortable and safe; wearing a jacket, beanie, gloves, micro spikes, and hiking poles will help.
You May Also like:
Is Dolomites Dangerous? Understanding Potential Risks & Precautions!
Most Beautiful Hikes in the World