Why important the Great Barrier Reef?
The Great Barrier Reef is the world's most biodiverse coral reef system located in Australia. It has been nominated as the UNESCO World Heritage Site. Great Barrier Reef is a great place and way to get your first scuba diving certification. There are a lot of things to learn and understand before getting started, and it's not easy for beginners. So that we provide the best things to know before Scuba diving & Snorkeling on the Great Barrier Reef.
This massive living structure has a remarkable length of 2,300 kilometers, stretching from northern Queensland to Bundaberg near the state's northernmost tip. A total of 135,135 square miles and more than 2,900 reef systems make up the area.
You'll find more than 1,600 fish species on the reef and more than 600 coral varieties. Furthermore, there are a variety of animals that are unique to the area. The diving locations are also known for their abundance of macros. Turtles, Minke whales, Eagles, Bottlenose dolphins, Manta Rays, and Mantas are just some of the creatures found in the Great Barrier Reef while snorkeling or diving.
Best time to visit the Great Barrier Reef
The months of June through October are ideal for visiting the Great Barrier Reef. Some of these advantages are likely to be found by travelers during this busy season: When it comes to diving conditions, the water temperature varies between 60 and 80 degrees Fahrenheit throughout the year.
Things to Know Before Scuba Diving in the Great Barrier Reef
01 Get guided support for the best tour
First-time snorkelers (Diving & snorkeling beginners ) may find the experience challenging and even dangerous. This means that if you're going snorkeling, you should strongly consider hiring a guide. As a guide, you'll have a better idea of where to find things like ropes and lookouts, among other things. With the help of guides, you don't have to worry about purchasing a wetsuit and fins in a new location. A knowledgeable guide is also aware of the weather patterns.
02 Get a fish guide ID
Snorkeling is a fantastic way to get up close and personal with marine life. If you have some knowledge of the species of fish in the sea, this activity will be much more enjoyable. Therefore, it is recommended that one obtain a fish identification guide before venturing into the coral reef. You can use the guide underwater, thanks to a waterproof card! It is possible to identify various fish species with the help of a guide.
03 Cost of Snorkeling & Diving in the Great Barrier Reef
The Great Barrier Reef is Australia's most famous and largest coral reef system. You can find many marine habitats in this area. The best way to go snorkeling is to hire a company like Reef Daytripper to help you out. A typical boat will have a maximum of 10 passengers.
However, if you have a boat, you can use it. The price per person is expected to be around $103. Equipment such as masks, noodles, snorkel, and fin costs can add up. In addition, consider the cost of food.
04 Get the right & safe equipment according to your sizes
It's important to ensure that the equipment you purchase is appropriate for the task at hand. Because of the high pressure in the water, this is a good fit. You can easily take off loose equipment.
A wetsuit, a proper snorkeling or diving mask, fins, an oxygen tank, and a flotation device are needed. An anti-fog mask and a well-fitting suit are essential for safe operation in low-light environments.
05 Follow the rules of "look but don't touch."
Divers and Snorkelers in the Great Reef should be aware of the "look, but don't touch" rule. Touching any marine life is strictly prohibited for anyone participating in the activity in the area. Diving enthusiasts are also affected. The reef is a UNESCO World Heritage Site, so the need exists to safeguard marine life. It would help if you kept in mind that every time someone comes in contact with the corals, they cause harm to them and themselves.
06 Find the best area in the Great Barrier Reef
While snorkeling the Great Barrier Reef in Australia, one benefit is the massive size of the reef itself. Due to the reef's abundance of Dolphins, marine life, and islands, divers have a wide range of options. Many islands and beaches dot the reef, making it simple to find secluded areas for snorkeling.
Fitzroy Island, Pumpkin Island, and Lady Elliot Island are some of the best places to snorkel. Heron Island, located in the southern area of the Great Barrier Reef, is widely considered as having some of the nicest coral reefs near to the island, and it is also one of the top snorkeling places on the reef.
07 If you prefer snorkeling alonely, start from The beach
Some people prefer to go snorkeling on their own without a tour guide. As a result, they won't have anyone to lead them and will have little familiarity with the tides and currents. Approaching the area first from the beach is a good strategy in this case. When one begins at the beach, there are few risks, one can gradually increase their depth, and the currents can be predicted. The best time to start is when the tides are low, it provides the best visibility.
08 Don't forget to add Sunscreen to your list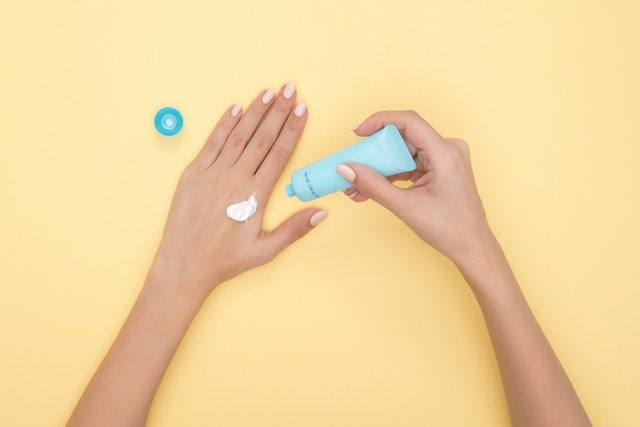 No matter where you go in this country, it will be hot. Make sure you have sunscreen on hand because the sun can get really hot. Because the beach and reef are located in an open area, they receive direct sunlight. Reusable containers for sunscreen are also an excellent way to adhere to reef guidelines and save the environment.
09 Get a waterproof camera
Diving and Snorkeling are all about savoring the moment and capturing it in a picture. How will someone remember the event if they can't take photos or videos of the whole thing? Because of this, it's critical to have a waterproof camera on hand to capture the entire event. Visits to the Great Barrier Reef will go down in history as a life-altering experience for anyone who does so.
10 Take a buddy with you
Snorkeling in the Great Barrier Reef is most enjoyable when done with a buddy or family member. The reef is so massive that it is the equivalent in size of 70 million football teammates. In addition, this reef is home to more than 2,900 different reefs and more than 900 islands, which means there is more than enough to see and do. Having a companion present will make the entire event more enjoyable and enjoyable.
Great Barrier Reef Routes and Location
Location
Best things to do near the Great Barrier Reef
Whitehaven Beach
Kuranda Scenic Railway
Hayman Island
Lady Elliot Island
Noosa National Park
Heart Reef
Lizard Island National Park
Green Island
Cape York
Lake Mckenzie (Boorangoora)
SkyPoint Observation Deck
Featured image credit Lock the Gate Alliance, CC BY 2.0, via www.flickr.com
Take only memories, leave only Footprints