San Jose has much more to offer than you previously thought, despite what you may have heard. We collect the best visit places in San Jose and complete a tour guide to San Jose, Costa Rica, to increase your selection and perfect journey.
Costa Rica is located near Nicaragua, its capital, and its largest city San Jose. It has over 2 million people and stands as the country's financial and commercial hub. A significant Latin American metropolis, San Jose boasts among the highest levels of comfort and security. Today, San Jose, Costa Rica, is the 6th most popular destination in Latin America.
San Jose, Costa Rica, is sometimes overlooked as a tourist destination in this lovely country famed for its lush jungles and stunning beaches. Even if you're going to other places like Monteverde in Costa Rica, you might stop at San Jose first.
There are tropical rainforests and wildlife just outside of San Jose's city limits, despite the city's sprawling size and the fact that it is geographically located in the heart of one.
What is the Best Time to Visit San Jose, Costa Rica?
Costa Rica is best visited from December to April when the climate is at its cleanest and most beautiful. We recommend visiting around May to June or November to get an authentic taste of the country's green season. The national parks are small and crowded during this time of the year.
San Jose Attractions Map
Top 10 visits & unique things to do in San Jose, Costa Rica (Ticos)
01 National Museum of Costa Rica (Museo Nacional de Costa Rica)
National Museum is one of the best things to do in Costa Rica' and Visitors to San Jose, Costa Rica, should not miss this museum. The museums in San Jose are an excellent place to learn about the country's history, politics, and culture.
Costa Rica's National Museum is located in San José. Cuesta de Moras is located between Second Avenue and Central Avenue, in Cuesta de Moras. After a few years, National Museum transferred to its current place.
The Bella Vista Barracks, a historic fort that houses the National Museum, still has bullet holes in its walls.
I'm sure this will gain Costa Rica's historical memory in your life. So remember to add this place to your travel bucket list in Costa Rica.
Official website: museocostarica.go.cr
02 La Paz Waterfall Gardens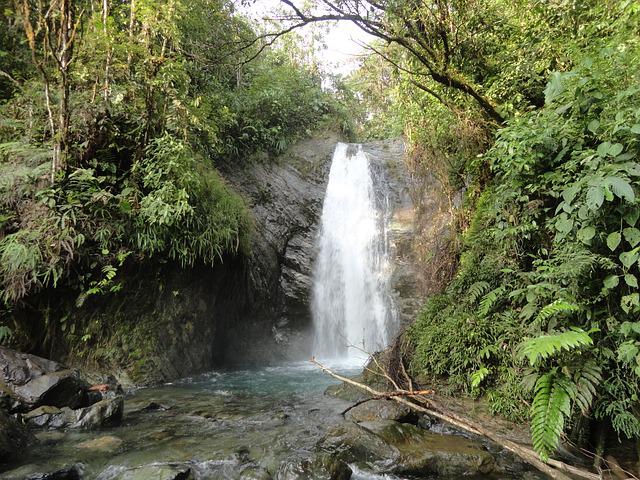 Another must be added to Costa Rica's beautiful place is La Paz Waterfall Gardens. This is one of the gorgeous places in Costa Rica, and this is one of the best things to do in San Jose for couples and families.
La Paz Waterfall Garden is a personal land with a wide range of attractions, including natural waterfalls and a butterfly and bird garden, a trout pond, and a hummingbird garden. It's Costa Rica's largest animal preserve.
The waterfalls are what drew me in the first place. There are five breathtaking waterfalls on the site that You may access via trails. All of them are amazing!
Located about a 1.5-hour drive from San Jose, You can visit the La Paz Waterfall Garden either on a guided tour or your own. You'll be picked up in San Jose and taken on a time to the gardens, where you'll have the opportunity to learn and explore. Additionally, the tour includes a delectable meal.
If you plan to visit La Paz Waterfall Garden on your own, plan to spend anywhere from 3 to 5 hours there, based on how long you invest at each attraction.
Official website: waterfallgardens.com
03 Parque Diversiones
This amusement park is located in San José, Costa Rica. Healthful children help sick children is the park's motto. For this reason, the park was named after Dr. Brenes, who proposed the creation of the park. Amusement park profits would be used to support Dr. Carlos Saénz Herrera National Children's Hospital, which was founded back in 1964. At the end of 1981, the Amusement Park opened for business.
Official website: parquediversiones.com
04 Museo del Jade
Costa Rica's San José has an archeological museum called Museo del Jade (Museum of Jade). It has been in this location since 2014, directly across from Plaza de la Democracia. The first president of the INS, Fidel Tristán Castro, founded it in 1977. There is the most significant amount of American jade in the world at the museum.
There are more than 7,000 jade artifacts in the Jade Museum. What an incredible collection of pre-Columbian jade! Learn about the significance of jade to Costa Ricans and the process of making jade artifacts here.
Official website: museodeljade.ins-cr.com
05 San José Central Market
If you find San Jose shopping, San Jose's Central Market is a must-see! Shops for memorabilia abound in this area, as a variety of restaurants. If you're not on a San Jose sightseeing tour, be sure to stop by on your own.
Shops and "sodas" are open all day, so you can easily spend several hours there. The ice cream shop "Helados de Sorbetera" is a must-visit. An ice cream only available at this store has a unique flavor and a limited supply. Those in San Jose have attempted to replicate the recipe, but they've all failed.
Suggested Trailoka: What Is The Best Time To Visit Nicaragua? 
06 Pre-Columbian Gold Museum
I'm sure this will be one of the special visits places in San Jose. Gold from pre-Colombian times is displayed at the Pre-Colombian Gold Museum, which houses the continent's largest collection. The museum has a vast collection of gold artifacts from thousands of years. In total, there are more than 1,600 pieces in this magnificent structure.
An impressive collection of gold artifacts are on display in this exhibit. A must-see for anyone who appreciates fine art and historical artifacts!
07 La Sabana Park
La Sabana Park is one of the best things to do in San Jose, Costa Rica downtown. It's the country's biggest and most important urban park. It's known as "the lungs of San José" by Costa Ricans because of its dense population.
Metropolitan Park La Sabana covers 72 hectares. Roughly speaking, that's an area of 178 acres. There is plenty of green open space, with fields, trees, and lakes to enjoy. Many people consider this to be San Jose's best place to relax and read a book.
La Sabana is a popular meeting place for friends and family for various reasons. Summertime means tangled kites, squealing wheels, and family picnics in the park.
The park is located on the west side of the Paseo Colón Promenade in the Mate Redondo District, in the heart of San José's core business district.
08 Plaza de la Cultura
Plaza de la Cultura, or Culture Square, is on the Avenida Central Pedestrian Mall. It's a place where people can learn about the culture. People go to Plaza de la Culture to watch people, feed pigeons, and listen to live music. It's north of the National Theater of Costa Rica.
Most of the time, people in downtown San José eat ice cream while they look at the wide range of street life that can be found in the city: juggling clowns and street vendors. This unremarkable concrete plaza is usually full of people. It may be one of the safest places in the city because there is a police tower on one corner. It's a lot of fun to watch other people. It is near the Museo de Jade and the Museo Nacional.
Guests can walk around the square, rest under a tree, or sit on one of the benches. There are a lot of places to shop and eat nearby as well.
Jorge Bertheau, Edgar Vargas, and Jorge Borbón designed the square, which was built in 1977. They worked with other architects to build the square.
09 Britt Coffee Tour
You can find a lot of Coffee tours in Costa Rica. At Cafe Britt Coffee Tour, professionals guide the way on a fun and educational tour through the world of coffee. You may learn about coffee's rich history and how it's made, all while sipping on your daily cup of joe!
For more than 20 years, Cafe Britt Coffee Tour has been educating and entertaining coffee lovers worldwide. Inside one of our coffee plantations, they tour our working plantation and roastery, filled with color.
People who want to go on a coffee tour can go to Cafe Britt in Heredia, about 25 minutes from Juan Santamaria International Airport (SJO). At 9:00 a.m. each day, there are tours. Make sure you make a reservation in advance! Read more…
10 Poás Volcano and Arenal Volcano
Poás Volcano
The Poás Volcano is 8,848 feet (2,697 m) stratovolcano still active in central Costa Rica. It is in the Poas Volcano National Park. 40 times since 1828, it had burst into flames, including in April 2017 when tourists and residents were forced to leave. It took nearly 17 months for the volcano and the park around it to be shut down.
You must make a reservation through the National Parks website to visit the crater observation area. The park reopened on September 1, 2018. It is only open to visitors who have made a reservation.The volcano briefly burst into flames two times in September 2019.
Arenal Volcano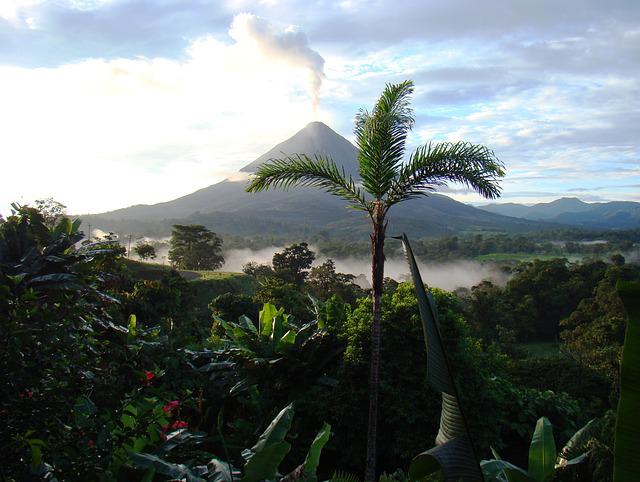 A volcano called Arenal is 5,437 feet (1,657 m) tall. It looks scary and large over the grass-fed green hillsides enclosing its base. The volcano Arenal has been the country's most active for the last 43 years, even though it is now at rest. It has a long history of eruptions, both big and small. These eruptions have significantly impacted the region and the people who live there.

Since 2010, even so, the volcano's seismicity, explosions, and lava flows have all been much less. This is because the volcano has become less active. In the words of the scientists, it's still alive, but it's just sleeping at the moment. As of right now, you can't see lava streaming down its sides or see plumes of ash increasing from the top. Then again, there is still a lot to do and see in Arenal. There are whitewater rafting, rainforest hikes, horseback riding, and many other amazing things to do in Arenal Volcano while you're in there.
What is the coldest month in San Jose, California?
There is a chilly season between November 26 and February 18, with an average temperature of 63°F or lower. December is San Jose's coldest month, with either an average low temperature of 44°F and a high temperature of 60°F.
Does it rain all day in San Jose, Costa Rica?
The rainy season runs from May to November, so be prepared for some downpours. However, this does not imply that your trip will be drenched from head to toe in the rain. Rather than rain in the afternoons or evenings, you can expect sunny, dry mornings.
Is San Jose, Costa Rica, worth visiting?
My answer is Yes. San Jose is a fantastic city, it's the tech capital of Northern California, and it's a must-stop on any trip to the area. San Jose is well-known worldwide because of its role as the country's gateway. Since this is the country's busiest airport, most visitors to CR arrive and depart from it. Cultural activities, shopping, historical monuments, parks, and museums await visitors of all ages in the metropolis.
Silicon Valley's central city, San Jose, California, is well-known for its status as a technological hub. Winchester Mystery House and its numerous floral beds are additional notable features of the area. In addition, it is known as the most expensive home market in the United States.
Take only memories, leave only footprints