Do you love camping? Then Rocky Mountain National Park might be on your bucket list. It is an amazing park in the USA to explore the endless, mesmerizing nature. But when you plan the trip, you might be confused about where to stay before you enter the park because there are various entrances near different kinds of towns. So, today we have listed the towns near Rocky Mountain National Park, so you will be able to decide where to stay during the trip.
Where is Rocky Mountain National Park Located?
Rocky Mountain National Park is in northern Colorado, USA. It is one of the major national parks in the USA, so there are different ways to reach there. The closest airport to the park is Northern Colorado Regional Airport. If you are looking for an international airport, the closest one is Denver International Airport. There are two national parks near Rocky Mountain National Park; they are Great Sand Dunes National Park and Black Canyon of the Gunnison National Park.
Towns near Rocky Mountain National Park
01. Estes Park
This is the closest town to Rocky Mountain NP. There is a distance of less than 5 miles between these two destinations from the Beaver Meadows entrance. In the town, there are spots for shopping and dining and some awesome hotels.
02. Boulder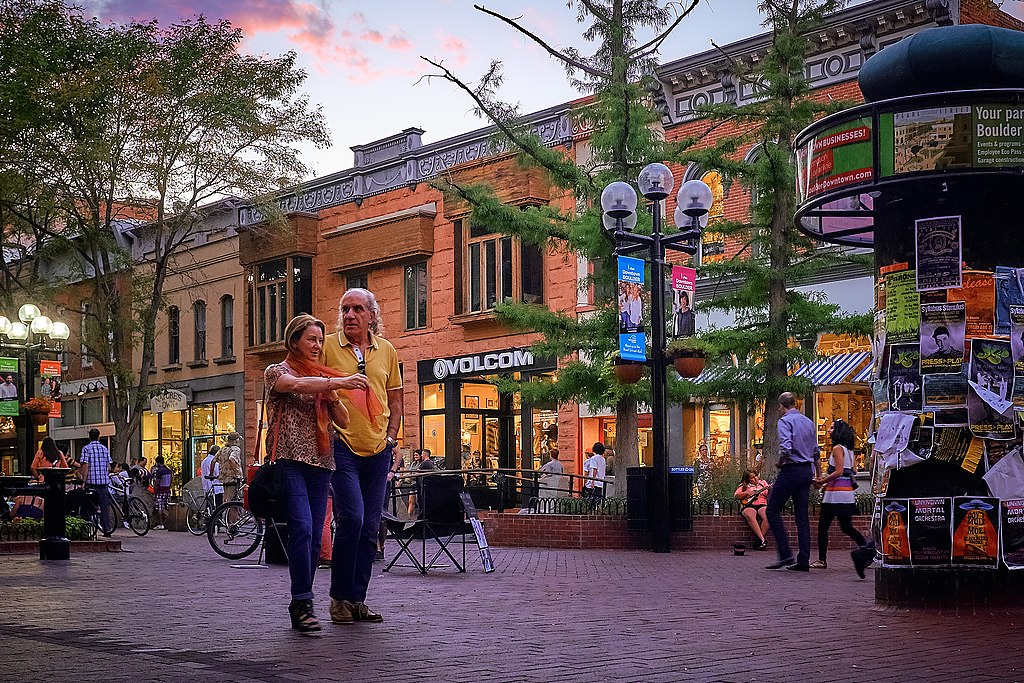 The distance is around 40 miles from Beaver Meadows entrance and 30 miles from Denver. This is a bigger city, so the University of Colorado is also there. You can pick a hiking or biking trail from Boulder to the park. There are chain hotels as well as cozy cabins, so you can choose one according to your budget.
03. Nederland
This town is in the south of the park. Since it is an old town, you can visit some places in Nederland, such as the Nederland Mining Museum, the restored 1910 Carousel of Happiness, etc. Although there are no luxury places to stay, boutiques and cafes will fulfill all your needs. The distance is only 30 miles from the Wild Basin section of the park.
04. Denver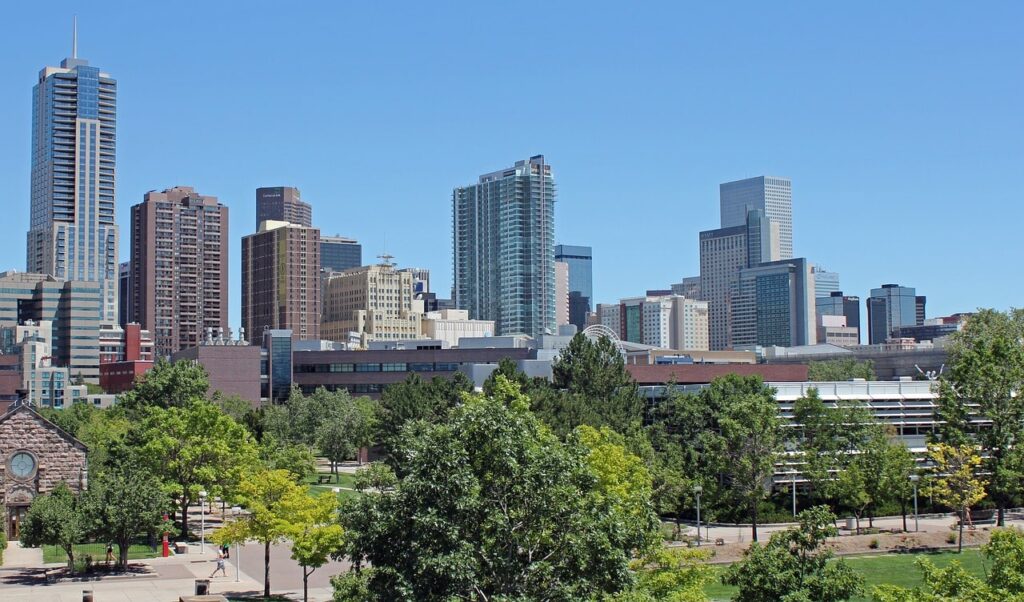 This is the biggest city near Rocky Mountain National Park. There is a distance of 80 miles between these two places. You can directly land at the Denver international airport and explore the capital of Colorado as well. There are a lot of shopping and dining places and different art museums in Denver.
05. Grand Lake
This town is close to the west side of the park, 147 miles away, and there is an entrance gate to the park. In Grand Lake, there is Kawuneeche Visitor Center and the gift shop. This is a compact city with shops, cafes, and hotels.
06. Black Hawk and Central City
These two cities have a less population in the state. If you love nightlife activities, Black Hawk would be the best place to stay because there are casinos and other gaming spots. Central City has a historic and beautiful downtown that goes back to the late 1800s.
Towns Map near Rocky Mountain National Park
What town is closest to Rocky Mountain National Park?
Estes Park is the closest town to Rocky Mountain National Park, and it is known as the gateway to the park. The town is on the right side of the eastern edge of the park on Highway 36. The distance between these two places is 5 miles. So, you can reach the park within a few minutes. The Big Thompson River also flows across Estes Park.
The most popular trails can be picked from this city. And there are some great places for shopping and dining. When it comes to lodging options, there are cabins, lodges, motels, and hotels. The prices of those hotels cover a wide range, so you can pick one depending on your budget. And you can have different kinds of cuisines according to your appetite. There are some interesting places to visit in Estes Park, such as Stanley Hotel, Trail Ridge Road, and Lake Estes. Besides, you can experience bike rides and aerial tramway rides in this city.
Best hotels near Rocky Mountain National Park
The Estate Park Resort – this resort is located in Lake Estes, so you will be able to explore the lake too. If you stay in this place, you can easily access most restaurants and breweries. Rooms are available with all kinds of facilities such as kitchenettes, TVs, mini-refrigerators, etc.
The Landing at Estes Park – the hotel is on the banks of Big Thompson River. This one is a charming boutique hotel with cozy rooms. there are newly renovated cottages for families as well. The Landing provides eco-friendly products, so you will see handcrafted barn wood, Old Hickory furniture, braided Capel rugs, and many more.
Stonebrook Resort – if you want to relax in the forest near the Fall River, this is the place for you. This place is adult-only, so you can relax with only nature sounds. Rooms with Rustic wood furnishing are equipped with all necessities.
Murphy's River Lodge – there is a walking distance from this lodge to Estes Park's downtown. Thus, you can easily visit the historical galleries and other places if you stay in this lodge. The hotel staff is very friendly, and there are exclusive relaxing spots in the hotel, such as an indoor pool, hot tub, fire pit, etc.
The Stanley Hotel – this is the oldest hotel in Estes Park; it was built in 1909. If you love to experience the classical vibe, this hotel is for you. You can easily go downtown from this hotel too. There are different kinds of rooms, from older ones to renovated boutique-style rooms.
What is the best road to Rocky Mountain National Park?
Highway 36 can be recognized as the best road to the park since you can have the most wonderful scenes of the Rockies and other mountains. You can easily drive too since it is a 2-line highway. The road connects Boulder and Estes Park on the east side of the national park. On this road, there are various spots for culinary, shopping, and so on. Usually, this road is open throughout the year if there is no heavy snowing. Other recommendations are Highway 34 and Highway 40 if you cannot take Highway 36.
Related Articles:
Best Photo Spots In Rocky Mountain National Park
Best Visiting & Relaxing National Parks in the United States
10 Best visiting & relaxing places in USA
Take only memories, Enjoy your trip, & Leave only footprints

TEL