I've made a list of the best visiting and relaxing places in Adelaide outside the usual tourist fare. Maybe you have already tried them, but perhaps they have slipped your memory.
Adelaide is one of the most livable cities in the world, with about 1 million people calling this city home. Located in South Australia, Adelaide is the capital and has a lot to offer! Whether you're searching for activities to do or somewhere to eat and drink, there's something for everyone. Here are 10 things you can do in Adelaide!
The best weather to visit Adelaide is in the spring and fall, from March to May and September to November. Even though it rarely rains at this time of year, the average high temperature hovers around the 60s to 70s degrees. Adelaide's coldest month is July.
Once you've ticked off the must-sees – the River Torrens, Adelaide Oval, Adelaide Festival Center, Adelaide Central Market, and so on – here are 10 things you can do in Adelaide that might not have occurred to you.
Best visit places in Adelaide & things to do with your family & girlfriend
01 Tours of Parliament House
Start your day with a tour of South Australian Parliament House, located on the corner of North Terrace and West Terrace. The tour will take you on a journey through the building's history and into the present period of South Australia.
You'll get to see where all the politicians meet, as well as learn about what it takes to be a South Australian politician. Tours run every day at 9:30 am and 1:30 pm. Entry is free, but tours are first-come, first-served basis, so arrive early! Parliament House is also home to many smaller art exhibitions that rotate every few months, so it's worth checking out while you're in town.
02 Ballooning over Adelaide
What better way to see Adelaide than from above? Balloons Over Adelaide offers hot air balloon rides over the city for viewing at sunrise or sunset. Flights start from $175 per person for a 25-minute flight over Adelaide. This is a great way to see all of Adelaide's landmarks from above, including Victoria Square and the River Torrens.
03 Kangaroo Island Tour
A ferry ride to Kangaroo Island and a guided tour around the island, seeing all the sights, including wildlife tours, skydiving, and more!
04 Adelaide Ghost Tours
tour the streets of Adelaide at night and learn about the history of some very haunted places.
Suggested Trailoka: 15 Best travel places in New Zealand
05 You can take a tour from Adelaide to Hahndorf
Depart from Adelaide and stop in towns along the way such as Whyalla, Albany, and mount gambier!
06 Walk around Art Gallery & historic Adelaide
Adelaide is a very green city with many parks and gardens that are worth exploring. The Adelaide Botanic Garden has more than 40,000 plants as well as trails, water features, and an aviary. Several art galleries in the city center, including the Art Gallery of South Australia, which houses Australian Aboriginal art and a large collection of European paintings from Rembrandt to Picasso.
If you're visiting in summer (December to February), do not miss the Fringe Festival, which takes place every year during January and February. It is one of the largest arts festivals in the world. It provides a fantastic opportunity to enjoy local music, theater, and dance performances.
07 Enjoy old-world charm at Glenelg Beach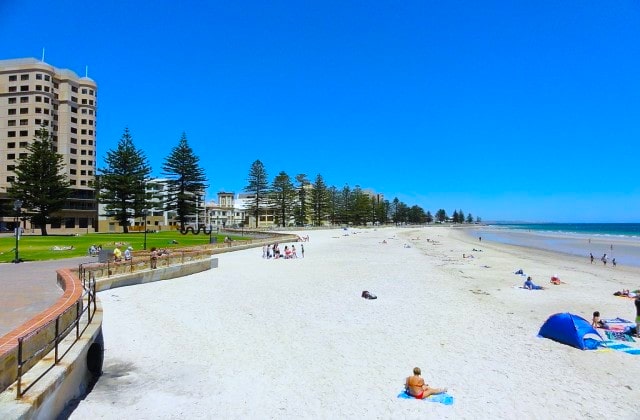 This beach resort town is located about 30 minutes outside of Adelaide. Enjoy shopping or simply walking along this picturesque beach any time of pretty in winter when it's cooler and there are fewer crowds. Don't miss the iconic Sea Lion Cave on the way there.
08 Visit the Adelaide Central Market
The Central Market is one of Australia's best-loved markets, located in the heart of Adelaide's CBD. It's an ideal place to spend a morning or afternoon browsing through fresh local produce, seasonal fruit, meat, and seafood. There are also some great places to eat here, so make sure you leave room for lunch!
09 Take a walk along North Terrace
North Terrace is Adelaide's main boulevard and runs parallel to the Torrens River. It has many important landmarks such as Government House, St Peter's Cathedral, and the State Library. You'll find some lovely parks along this street, too, just perfect for relaxing on those warm summer days or for soaking up some sun on a picnic blanket when the weather cools down.
10 Be You in Adelaide
Just try to be yourself and explore the world you see. Try to play the games you like the most. Learn their cultures. You can do so many things other than look at things you see when traveling around the world. Try these tips at Adelaide.
Wander: Queen Street is the heart of Adelaide's shopping precinct and a pleasant place for a stroll.
Get competitive: head to the Western Foreshore on West Beach for a game of beach volleyball or water polo at sunset.
Get cultured: go to one of the many free exhibitions around town (including South Australia's Art Gallery).
Chow down: there's no shortage of great food in Adelaide. From fine dining to takeaway burgers, there's something for everyone.
Get active: take your pick from cycling, running, walking, or hiking along any of Adelaide's beautiful green spaces.
See up close: climb the clock tower in Victoria Square and get a birdseye view of the city.
Relax in style: kick back with friends under a giant tree at O'Connell Street Reserve or Elder Park. Or get cozy with a book in Victoria Square.
Best things to do in Adelaide hills
We have already talked about some best things you can do in Adelaide. Adelaide Hills is a beautiful, peaceful, and serene place. It is located in South Australia. It is a hilly region located east of the capital city, Adelaide.
The main attraction in this region is the wineries and restaurants. There are also many waterfalls, parks, gardens, and other tourist spots. There are many wineries in this area where you can taste the fantastic wines of the region. The food at these wineries will give you a memorable experience.
Taste great wine at the wineries
There are many top-class wineries in the region to enjoy your time with good food and wine. Many people visit these wineries to have special events like weddings, birthdays, anniversaries, etc.
Wine lovers would love to visit these vineyards to taste high-quality wines made from grapes by experts. Some famous wineries include Olinda Estate Winery, Cumulus Estate Vineyard Restaurant, etc.
Go to Waterfalls
Waterfalls attract people from all over the world due to their captivating beauty and freshness that make people feel relaxed and calm. In Adelaide Hills, there is much water.
Padthaway Winery
There's something so rustic yet elegant about wineries set in beautiful gardens. This one, in particular, offers views that will make your mouth water, but you can also take a tour if you'd like to learn more about winemaking.
Mt Lofty Summit
A visit to this iconic landmark will give you some of the best views in the state, especially during sunset time when you can enjoy a truly amazing view. Go on a walk as well, or bring your bike and cycle around as much as your heart desires.
A conservation park straddles the border between the suburbs of Glen Osmond and Crafers, called Cleland Conservation Park (previously known as "Adelaide Hills National Park"). The suburbs of Montacute, Inglewood, and Aldgate are also within the hills area.
The Greater Adelaide Metropolitan Planning Authority (GAMPA) has divided Adelaide's hills into four distinct regions:
The Mount Lofty Ranges includes Belair National Park, The Onkaparinga River Valley, and Waterfall Gully. The Little Para River Valley includes Hahndorf and The Southern Mount Lofty Ranges, including Stirling, Woodside, and Crafers.
Best things to do in Adelaide for family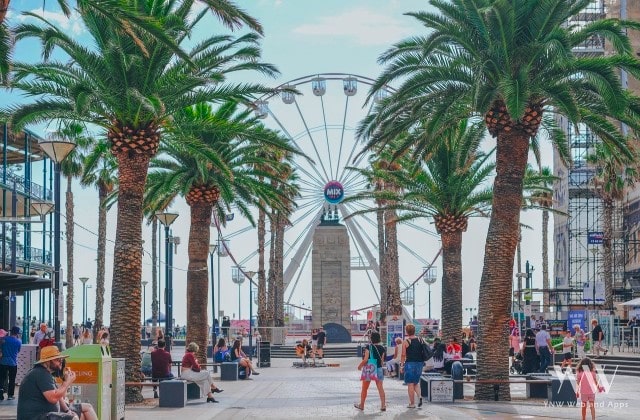 Adelaide is a great place for families and has so many attractions that you could easily spend your week here, never experiencing the same thing twice. You will find numerous festivals, events, and activities to entertain the whole family here in Adelaide. This city by the sea has plenty of accommodation options to suit all budgets and tastes.
Traveling with a family is one thing that can be stressful but staying at one of Adelaide's great accommodation options will make your holiday smooth and enjoyable. Adelaide accommodation has something for everyone.
Adelaide has an abundance of entertainment, which is why it is such a popular vacation for families with children, couples, and even just friends. The range of accommodation options will leave you spoilt for choice. If you are planning on visiting the Adelaide Hills, then there is plenty to do there as well, and you will find some fantastic places to stay.
These are some of my favorite family-friendly activities in Adelaide. Adelaide for families:
Visit the Art Gallery of South Australia
The Powerhouse Museum – Playground & Laser Maze (and more)
The National Wine Center – Explore the art of winemaking
History House – Historical house & "Visitors Experience."
Adelaide Aquatic
Where can I take my girlfriend to Adelaide?
It sounds like you want to go somewhere fun, but also a little bit romantic to impress your girlfriend, which is a tall order because it's hard to plan something fun and romantic at the same time.
What are your favorite things to do? Are there any restaurants you have always wanted to try? What kind of music do you like? Any particular activities that you enjoy together?
Here are some places I would recommend:
The Flinders Hotel Rooftop Restaurant
The view from the rooftop of the Flinders hotel is fantastic (you can even see the clock tower). They have a great cocktail menu and delicious food. If you're after a romantic night out with a nice view, this place will fit the bill.
Barrio Cellar Door
Barrio has delicious food, and it's not too fancy or expensive. The atmosphere is nice and relaxed, and it's close enough to the city that you can walk there in about 10 minutes (or catch a cab if walking isn't an option). There are lots of fantastic restaurants in town, but this one is my favorite.
Absolute Bar & Grill
The food is great, and the ambiance is lovely. The staff is very friendly and attentive. They were really helpful with my gluten allergy when I visited them.
The Horseshoe Bar
This bar is located in O'Connell Street, and it has a great view of the Torrens River. It has a great selection of drinks and food on its menu, and it is reasonably priced. The staff is also friendly and polite.
Chinatown Restaurant
This restaurant is located in Chinatown, which is not far from the town center. On the menu, you'll find a wide variety of cuisines. If you've tried all of Adelaide's eateries, you may branch out and try something different.
Take only memories, leave only footprints