Exo Drone and DJI are two well-known drone brands. They both have different specialties and features. Both brands have unique capabilities that support the users well. They both have drawbacks as well. So, the choice to select one of Exo Drone vs DJI depends on the preferences of the buyer or the user.
To get a rough idea of both drones, I can say that Exo drones are well familiar with the advanced technology, and DJI drones give high-end quality results with user-friendly features. You will get to know about both drones clearly by reading this article.
Exo Drone Vs DJI
To choose the best drone brand for you from Exo drone vs. DJI, here are some facts to compare and their detailed explanations.
Features
Exo Drone:
These have advanced technology for stabilization. So, even in challenging situations and various weather conditions, Exo drones have the ability to control themselves while flying steadily and smoothly.
Another advantage Exo drones offer is the long flight time. They have the feature of having durable battery life. That will contribute have prolonged sessions of flight while exploring and capturing amazing sceneries. You don't have to worry about battery drainage and other limitations very much.
Exo Drones have intelligent flight modes. That means they have various patterns of flighting which are automated. So, you will have to focus on recording and capturing the breathtaking views at the perfect angle and shot.
DJI:
The special feature of the DJI drone is its high-resolution camera. That will give you a gorgeous image of your favorite sceneries, which you might be glad of. It will help you to capture far panoramas and deliver any kind of image or video.
These drones also have the ability to avoid obstacles on their own. And that is a feature that a drone must of so that user can freely capture what it wants without worrying about the collision of the drone.
DJI drones are also capable of intelligent flight modes, which provide you with stress-free automated flight patterns to navigate your drone.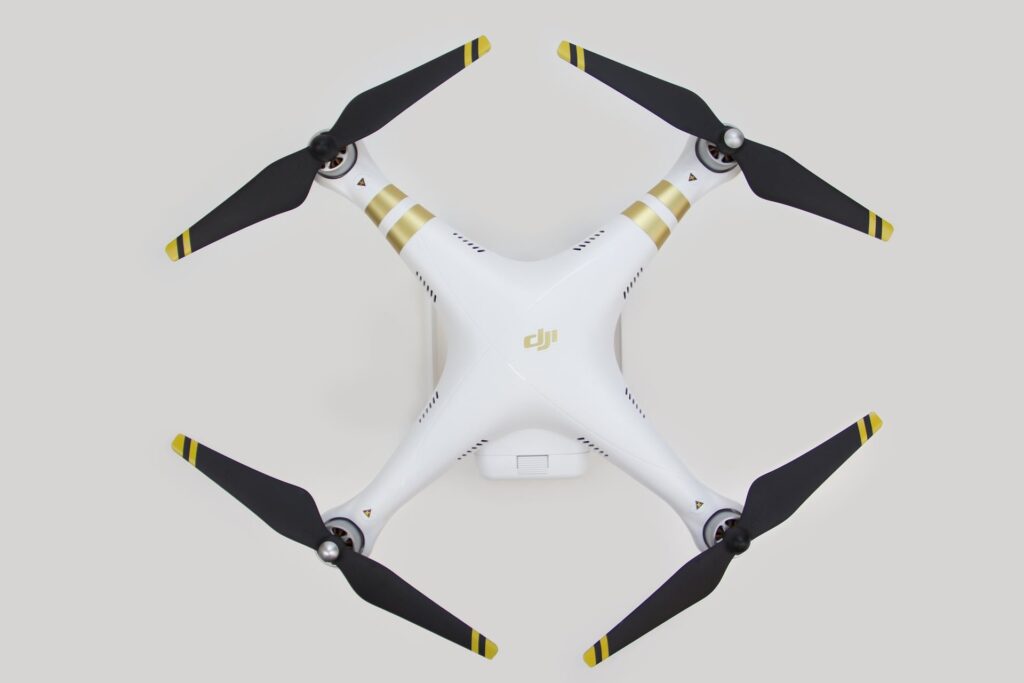 Range
The range of the drone is varying according to their models. Sometimes you can see that Exo drones are having higher range than the DJI, and other times, it is not. I'll give you some examples for a better understanding. Here, the drones are grouped by considering their most common features.
| | |
| --- | --- |
| Drone Type | Range Of The Drone |
| Exo X7 Ranger Plus | 804m |
| DJI Mini SE | 10km |
| Exo Drones Mini Pro | 5km |
| DJI Mini 3 Pro | 12km |
| Exo Blackhawk 2 | 8km |
| DJI Air | 4km |
Suggested Trailoka: How Far Can a Drone Fly and Factors that Decide Drone Range
Performance
Exo Drone:
The performance of the EXO Drones is outstanding because of flight capabilities. They are occupied with an efficient battery system so that they can fly for a longer time without any worries. Also, it's a benefit to capture the beautiful scenery. Exo drones can perform well with their ability to balance the drone and smooth flying. They have an improved flighting system to move effortlessly.
Another thing that contributes to the good performance of the Exo drones is that flying with an inspiring speed, and the flying range is considerably good. Intelligent flight modes can't be negotiable when it comes to performance. It is the best feature that makes it easier for users to control the drone without worrying about flying patterns.
DJI:
In contrast to Exo drones, DJI drones have a special ability to avoid obstacles when flying. This supports the performance of the drone in a good way. Users can freely capture the views without worrying about the collisions that can happen with the drone and the obstacles in the environment. DJI drones have high-end cameras with higher resolutions.
That will give a satisfactory aerial result for the user. DJI drones are also capable of controlling and stabilizing themselves when flying, and enhancing flight modes contributes to the DJI performing well even in challenging and adventurous conditions. The flying range of some drones is pretty good when compared to Exo drones.
Price
When it comes to pricing of Exo drones vs. DJI, DJI drones are more expensive than Exo drones. This is because of various factors. Normally, Exo drones' price range is $50 to $800. But when it comes to DJI drones, the cheapest drone is about $150.
Exo drones have various features, but they are more popular for their intelligent flight modes and long-lasting battery life. On the other hand, DJI drones consist of high-end components such as high-resolution cameras, advanced technology for avoiding obstacles efficiently and exceptional maneuverability. That is the reason for DJI drones to be more expensive.
Warranty
Exo Drones give a six-month manufacturer warranty for their items. They investigate for any malfunctions within their products and offer a replacement if they have found any manufacturing fault in their products. But if the product is harmed or damaged by the user, that won't be considered for this warranty.
On the other hand, DJI has a "DJI Care service plan" that offers two plans for getting their service and warranty. This plan includes service, replacements and warranty.
If you purchase 1-year plan to refresh your DJI drone, the service period will be one year, and if needed, they offer two replacements. This package includes an official warranty for one year also. In two year plan, you will get two years of service period, four replacements and two years of official warranty.
Ease Of Control
Exo drone:
Exo drones have a super easy and user-friendly interface to control the drone. That makes it simple to use the drone, even for beginners. Some user-friendly features that Exo drones offer are one-touch landing and takeoff. Exo drones make it easy to stabilize and move the drones for users in a cooperative way. Also, the remote controller is comfortable to use, and they provide a customizable control interface for the users. You can design and set the settings and layout on your preferences.
DJI:
DJI drones are not that easy to control as it has more advanced features compared to Exo drones. But they are also designed with simplifying controls for a better flying experience for the user. Because of the obstacle avoidance technology, the user is much more comfortable controlling the drone. DJI provides an app called "DJI Go app" that makes the drone more user-friendly.
As both drones are capable of intelligent flight modes, the users don't have much to worry about flying their drones. So, our choice to buy one of these drones totally depends on your preference, affordability, and the advanced features that you love most!
You May Also Like: