Sicily is an ideal island for you when you want to relax on a beach with less crowd in the summer holidays. It is the giant among the islands in the Mediterranean Sea and presents a huge diversity across the land, including breathtaking beaches, ruins of the ancient eras, and calming beauties of the countryside, for instance. Is Sicily dangerous? This could be the most hesitating factor for a first-time visitor to this magically beautiful island. We are going to guide you to clear out your doubts. Do read through the following lines.
What to Avoid in Sicily?
As with many tourist destinations, there are certain things to avoid in Sicily. But compared with the crowded attractions like Rome in Italy, Sicily presents a low average of crimes and robberies. Therefore, you will only have to care about a few things and pay your total attention to feel the vibe and enjoy the tour.
If you are a newcomer to the island of Sicily, first, you must take enough precautions to avoid clues that tell you are a tourist from your outfits. For instance, it is advised not to wear Panama hats. Wearing a hat will notify the thieves that you are an outsider to the area. You must also avoid carrying traveling bags or the luggage hanging in front of the chest. Holding a bag tightly and keeping it secured is a symbol that makes you noticed among the locals. When you are in Sicily, do not show the locals that you are afraid of theft. Step on the streets easily, enjoy the surroundings and explore the local food culture.
Another thing to remember is that you should always wear pleasant clothing in public. It would be better if you avoid baggy or rugged clothing, as the residents of the country always wear smart whenever they are out of the home. If you are a male traveler, you should avoid wearing shorts.
Instead, slim-fit long trousers matched with a collared shirt or a decent-looking sweater would be ideal. If you are a female traveler, try to wear pants like palazzo and midi-dresses. You can keep it simple, but make sure your looks are pleasant.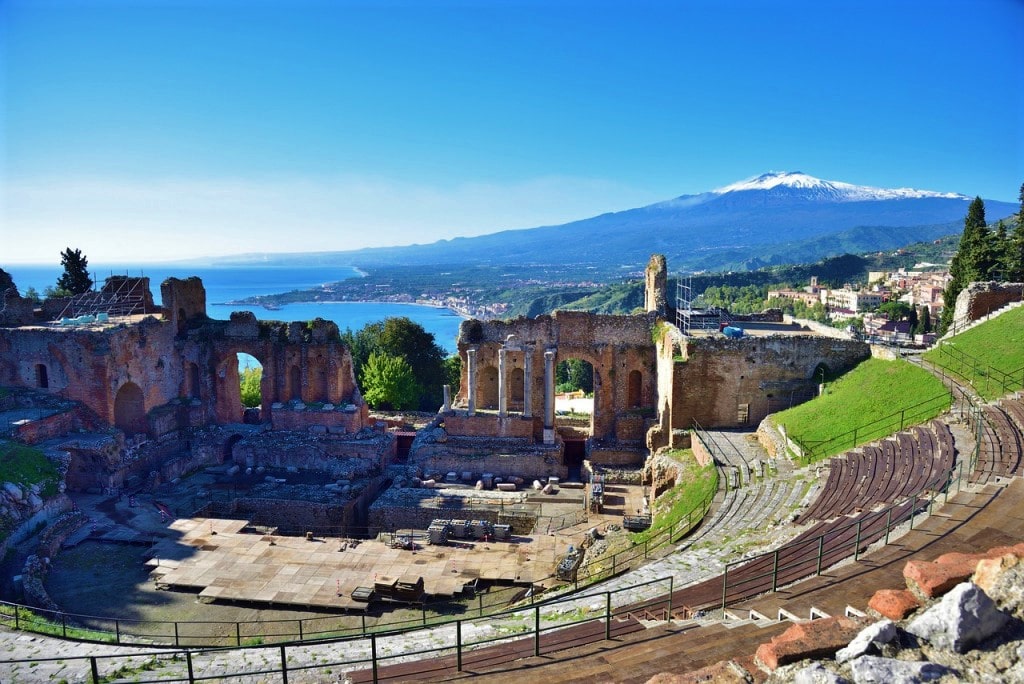 Is Sicily Dangerous for Tourists?
Sicily is not a dangerous place. But there are some areas that tourists should avoid choosing for their stay. Librino, Catania and Quartiere Zen in Palermo are such places that strangers must avoid as these areas have been identified with drug deals and conflicts with weapons. Quartiere Brancaccio, Ballaro and Villagrazia Falsomiele, which are situated in the limits of Palermo city, are the other areas you must not step into. Please research the neighborhood of your accommodation before booking or paying for it.
Sicily is a beautiful country gifted by mother nature with a coastal line of more than 900 miles. You can easily find a hotel near the beach with a fantastic view from your room. If you are traveling by bus, choose the closest location for bus stops to save time. If you are going to stay in Palermo city, La Kalsa or Catania, you could easily find comfortable places close to public transportation. And, if you are afraid of scams and theft, the best thing to do is to refrain from carrying valuable things.
Only carry a little money in your wallet. Avoid wearing expensive jewellery. Most importantly, do not behave as a total stranger to the areas you visit. To avoid scammers or thieves from identifying you among the crowd, we recommend keeping your maps inside your bags or pockets rather than carrying those in your hand.
You can ask a local who passes nearby for further clues on the road. Do not ever fear to ask a random local for directions; Sicilians welcome the tourist with warm hearts, and as the island is not too crowded most of the shop owners or the service providers are not familiar with scamming or tricking you.
Is Sicily Safe for Solo Female Travelers?
As a female, you will try to avoid entering Sicily alone as of the legends and stories bound with the mafia. But there is no risk of getting attacked by the mafia in Sicily. For your safety, we suggest you avoid stepping into the red-flag areas mentioned above. There are no safety issues with accommodations in a safe destination. Ragusa can be recommended as a first-come on the list of the safest cities in Sicily.
Milazzo, Messina, Siracusa and Noto are famous destinations that a solo female traveler could visit without trouble. Another tip we can give you is to avoid selecting the cheapest accommodation because often those are not from tourist-friendly areas.
But you will have to practice basic safety rules like in other tourist attractions. It is highly advised to avoid wearing clothing that showcases you are an outsider to the country. We discussed some tips in a previous paragraph on the dress code suitable for a traveler who loves to feel the breeze of Sicily freely. Overall, you should wear like a Sicilian and behave like an experienced person in the suburbs. Limit the valuable items and money you carry. Do not keep your valuables in the hotel rooms either.
Trailoka Suggestion: What Is Sicily Known For? A Taste Of Sicily For You
Is Sicily Safe at Night?
As you now know, with the information gathered so far in this article, Sicily presents a risk of the mafia in some areas of the island. It is less powerful than the ancient times. But you will need to avoid places famous for such work. We have mentioned a few examples earlier. We never recommend walking alone in the streets at night. Sicilians are friendly and welcoming, but there may be thieves who aim at your wallet or backpack.
What is the Safest City in Italy?
Treviso, Milan, Rome, Florence, Venice, and Turin are some safest places in Italy to visit. These areas can be nominated as suitable destinations even for solo female travelers. Crime index checking is a must before you visit any unknown place in Italy. It is also crucial to avoid street walking at night unless the area is crowded. Pickpockets can be recognized everywhere similar to most tourist destinations. You will also face scammers trying to fool you in any of these cities. But if you know the common safety tips, you can survive without bad luck. 
You May Also Like:
Take only memories, Enjoy your trip, & Leave only footprints

TEL